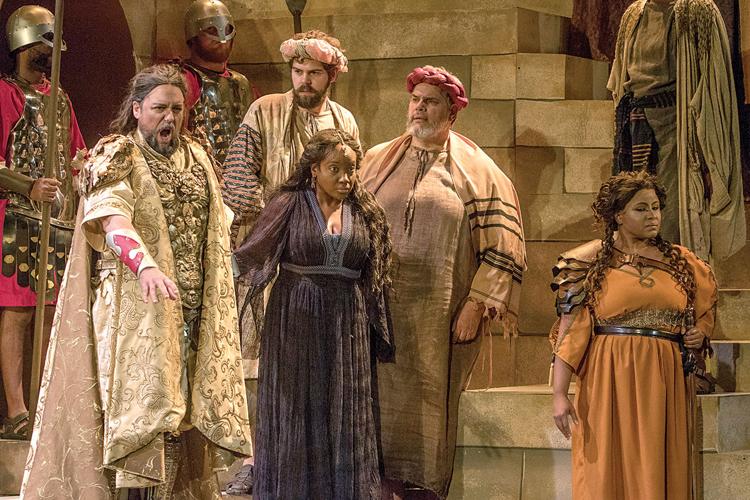 What began with a low-budget, one-act show in a dimly-lit auditorium and not much of an audience has grown into a full-fledged opera company drawing stage talent from across the country with performances for hundreds of people in a Central West End theater.
As Union Avenue Opera prepares to open for its 25th anniversary season, the man who started it all couldn't be more thrilled or grateful.
Scott Schoonover, originally from Morton, Illinois, was just out of college and looking for opera conducting experience when he applied for a choir director job at Union Avenue Christian Church.
"I was 23 years old and I had no idea what I was doing," said Schoonover, Union Avenue Opera's founding artistic director. "I wanted to start an opera theater company and the church's Arts Group of Union Avenue took us under their wing and that's what we did."
The first season saw its share of unexpected mishaps and making do with limited funds and few singers or actors, but they made it work.
"We had just one, one-act opera, which was a Greek tragedy," Schoonover said. "We had very few people show up for auditions. We had a very small chorus, a small group of principals and a string quartet. We literally made everything, including the costumes and the sets.
"Minutes before the first performance, the lighting system blew and we had to perform with just the house lights – it wasn't fun at the time, but we can laugh about it now," he added. "It was not a perfect start, but that's OK. People loved it anyway and we just kept going."
It's grown from that first season of six performances with about 50 people at each show to an opera company that puts on multiple productions per year that draw audiences of 500 people per show and stage talent from across the country. Union Avenue Opera has expanded its auditions to New York City and California, and there's always a waiting list.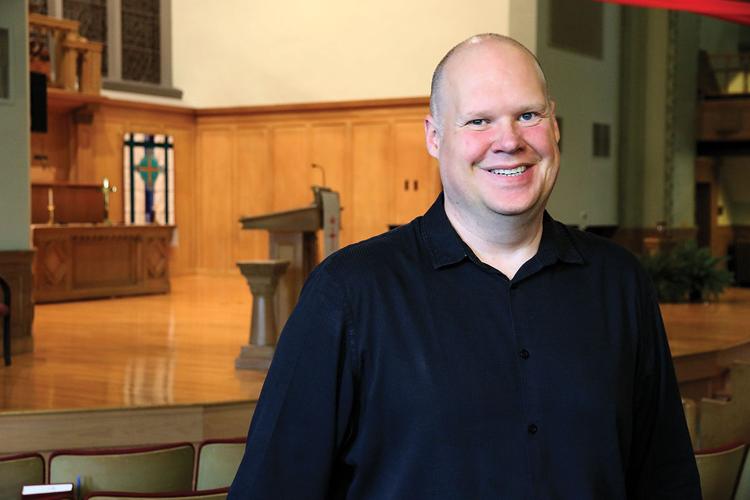 "People really want to sing here," Schoonover said.
That's been the case even more since a $250,000 capital campaign in 2007 allowed Union Avenue Opera to build a new orchestra pet, expand the stage and get all new seating in the 600-seat theater.
"There's not a bad seat in the house," he said.
He said although Union Avenue Opera still performs traditional operas, the nonprofit also enjoys taking liberties with it.
"We take a lot of chances with our programming and we also like to do pieces that are more contemporary and socially relevant," he said. "Opera for opera's sake is perfect and wonderful, but it's also neat that as we grow we're able to do something different that also makes a difference."
Schoonover promises a great line-up for Union Avenue Opera's 25th season. The season kicks off with "Candide," featuring the return of St. Louis native Christine Brewer to the Union Avenue Opera stage with Bernstein's bawdy, philosophical spoof full of spectacular music that includes the famous showpiece "Glitter and Be Gay."
"This is the most non-politically correct show ever and Christine is awesome," Schoonover said. "It's so much fun and the music is great."
Next up is "La bohème," where audiences can join the Bohemian Revolution in the heart of 19th century Paris as a group of struggling artists strives to create beautiful art, find love and live life to the fullest in this romantic operatic blockbuster.
"It doesn't get more traditional than that," Schoonover said of "La bohème."
The season closes with "Glory Denied," the true story of Col. Jim Thompson, who was the longest held prisoner of war in American history, when he returns to the U.S. after serving in the Vietnam War.
"There's a good mixture of traditional opera as well as the more modern in this season, and it's a great way to celebrate," Schoonover said.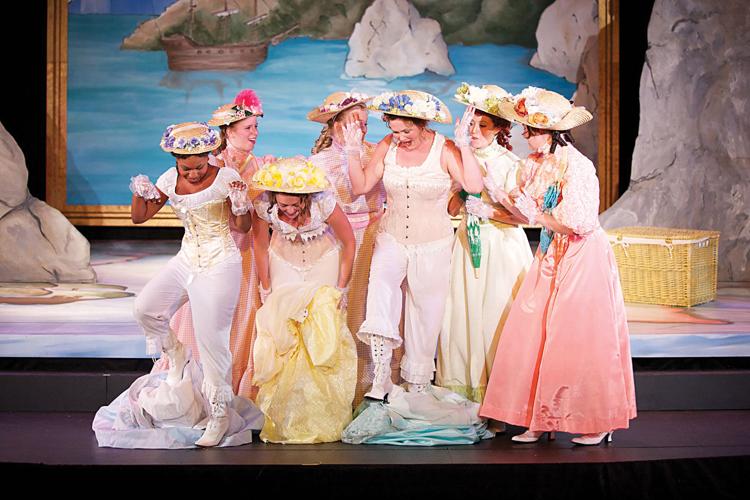 Give Opera A Chance
Schoonover encourages everyone to give opera a chance. He's known plenty of people who thought they wouldn't like it become regulars after seeing a show.
"If you like watching movies, if you like watching plays, if you like drama ... then you should give opera a try," he said. "People kind of have to get their foot in the door and then they're surprised how much they love it."
Schoonover also wants to ease any hesitation people may have about being able to understand the language.
"We project supertitles on both sides of the stage, so you don't have to be afraid of the language barrier," he said. "Two of our shows this season are in English, but even those have supertitles."
There are also performance previews on Friday nights that explain the story and plot lines. Schoonover said opera has also changed over the years.
"It kind of got a bad reputation of being boring and long without much acting, but in the last 20 years it's really shifted to be about the story and the acting," he said.
Even with an emphasis on the storytelling, opera is no less about the music.
"Once they get here, people will also appreciate these amazing voices," Schoonover said. "There's no mics, no amplifiers – it's nothing but the voices. You can actually feel the vibrations in your body, and I think that's something to behold and experience."
Friday Night Lecture Series
Join Glenn Bauer of Webster University each Friday at 7 p.m. prior to the performance for an explanation of the plot line and a sneak peak at the music. Free and open to the public.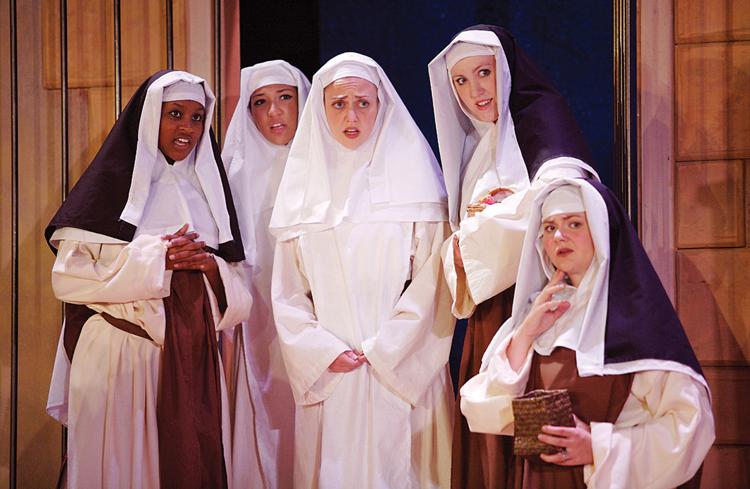 25th Anniversary Gala
Celebrate Union Avenue Opera's 25th anniversary with an evening of cocktails, gourmet food and musical performances by opera talents on Thursday, Oct. 10, 6 p.m., at The Barnett on Washington, 3207 Washington Blvd.
For more information about Union Avenue Opera or tickets to performances or the gala, visit www.unionavenueopera.org, call 314-361-2881 or stop by the Union Avenue Opera theater and box office (Monday-Thursday, 10 a.m. to 3 p.m.) at 733 N. Union Blvd.
Union Avenue Opera's 2019 Performance Schedule
"Candide"
• Friday & Saturday, July 5-6, 8 p.m.
• Friday & Saturday, July 12-13, 8 p.m.
Presented in English with English supertitles
"La bohème"
• Friday & Saturday, July 26-27, 8 p.m.
• Friday & Saturday, Aug. 2-3, 8 p.m.
Presented in Italian with English supertitles
"Glory Denied"
• Friday & Saturday, Aug. 16 -17, 8 p.m.
• Friday & Saturday, Aug. 23-24, 8 p.m.
Presented in Italian with English supertitles