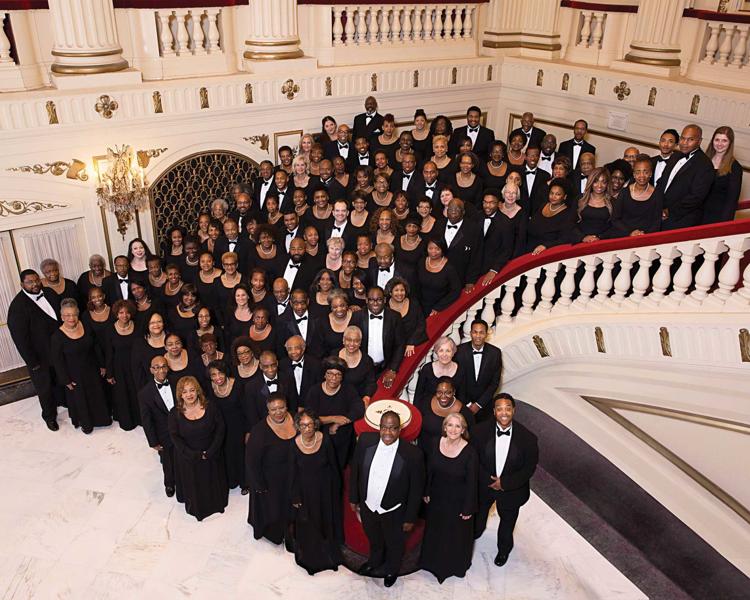 This year's Black History Month can be celebrated with the combined power of the St. Louis Symphony Orchestra and IN UNISON Chorus members at the annual "Lift Every Voice" concert.
The concert is scheduled for Friday, Feb. 22, 7:30 p.m., at Powell Hall, 718 N. Grand Blvd. The "Lift Every Voice" concert marks the 25th anniversary of the two groups combining talents. St. Louis native vocalists Jermaine Smith, opera tenor, and Denise Thimes, jazz veteran, will be featured at the concert.
The IN UNISON Chorus is under the direction of Kevin McBeth, who has led the group since 2011. He also directs the music program at Manchester United Methodist Church in West St. Louis County.
"This choral group's drive for excellence is impressive, and so is their work ethic. Working at a higher level is inspiring for us all, and this certainly is a group that's above and beyond an average chorus. We all want to get it right, every time," said McBeth.
Although McBeth said he considers the chorus to be its own unique brand of "gospel symphonic," the chorus incorporates classic and newly commissioned pieces in a variety of genres.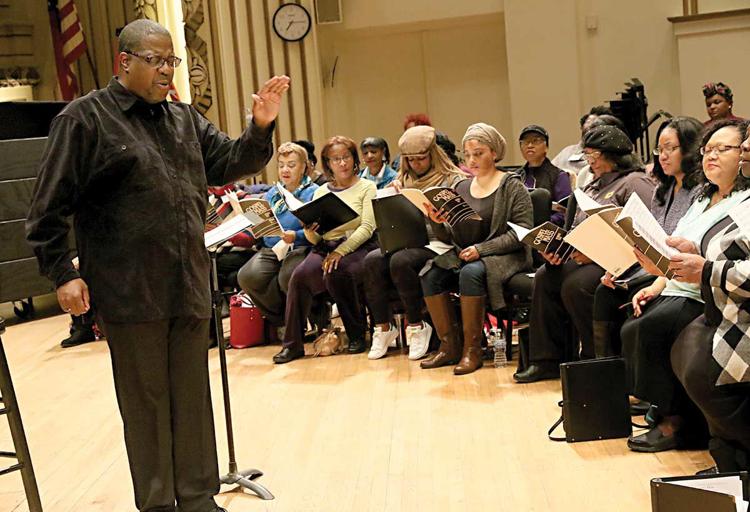 He added that rising to the musical standard held within Powell Hall requires striking a delicate balance between 80 world-class musicians and a talented chorus who range in ages between 24 to 80. He said he's fortunate to get the "cream of the crop" from among experienced, regular church singers composed of people from all walks of life, such as accountants, teachers, delivery drivers and clergy.
"The sense of community in the group is wonderful. We're like family," he added.
McBeth's other orchestral conducting credits include performances with the Indianapolis Symphony, Houston Civic Symphony, the New England Symphonic Ensemble, Lincoln Center, and a Festival Chorus in Great Britain.
He also served as adjunct professor in Choral Music at Webster University.
Music for this concert includes gospel favorites, spirituals and songs from the 1959 film adaptation of "Porgy and Bess." The concert also will contain a performance of "Gospel Mass," a composition by Robert Ray, the founding director of the IN UNISON Chorus. Additionally, the group's version of "It's Working," by Kansas City composer Isaac Cates, will be premiered that evening.
The specific lineup for the Feb. 22 concert is:
• Julius Williams, "The Legacy" (spiritual medley)
• Rollo Dilworth, "Freedom's Plow"
• Gershwin, arranged by Bennet, "Porgy and Bess" selections
• Arranged by Billups, "Every Time I Feel the Spirit"
• Stephen Flaherty, "Make Them Hear You"
• Arranged by Adaron Jackson, "I Wish I Knew How It Would Feel to Be Free"
• Isaac Cates, "It's Working" (St. Louis Symphony Orchestra and
IN UNISON Chorus commission)
• Arranged by Roland Carter, "Lift Every Voice and Sing"
• Robert Ray, "Gospel Mass"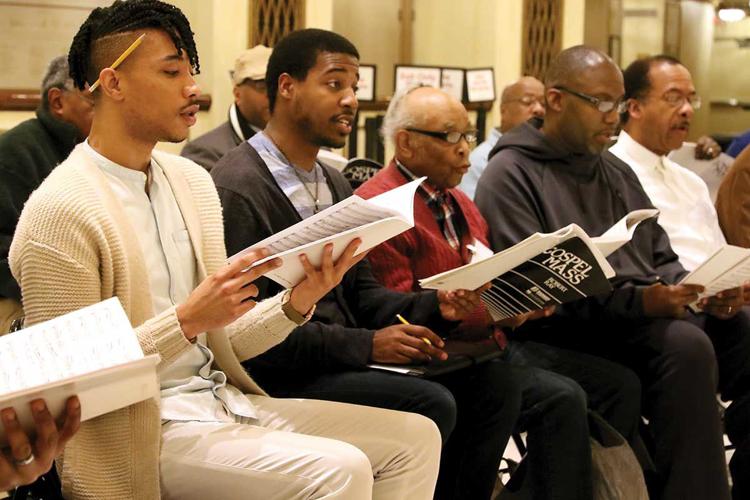 25 Years of Musical Joy, Unity
The IN UNISON Chorus is composed of 125 volunteer singers from the St. Louis region. Since the chorus was created in 1994 to preserve music with African and African-American origins, its singers have performed 100-plus times.
IN UNISON charter member Rev. Jackie Richardson said it's been a couple decades of "wonderful, humbling" experiences.
"I'm so full of feelings after each concert, and each one is better and better," she said. "I'm in awe of where we came from, and what we've done with the community."
During the IN UNISON season from September to May, Richardson makes a long drive from her St. Charles residence once weekly for choral practices.
"Our music is diverse, and over time, we've shown we can sing anything," she explained.
Richardson said Robert Ray, the originating director who also was a University of Missouri-St. Louis music professor, agreed that IN UNISON wanted to be known for more than just being a stereotypical chorus.
The group's longevity is notable, given that their first concert actually was supposed to be a one-time event for the symphony performance of the oratorio "African Portraits" by Hannibal Lokumbe (also known as Marvin Hannibal Peterson). But Ray, as an assistant to Thomas Peck, founder of the St. Louis Symphony Chorus, assembled African-American singers from community churches and members of the Symphony Chorus for the oratorio – and the combination was too good not to keep exploring.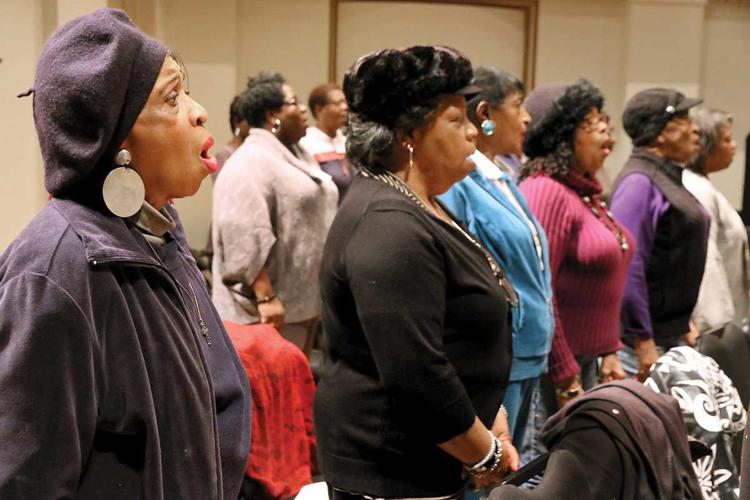 The goal was to assemble 10 singers from each participating church. Richardson said while the new choral members didn't know each other, they all had solid musical training in common, which allowed them to quickly build a foundation of nearly 100 qualified singers.
Before each IN UNISON concert, Richardson leads the group in prayer.
"It's important to pause and give all glory to God, because we shouldn't take this, or our musical gifts, for granted," she said.
The Chorus is part of the IN UNISON program, a Monsanto-supported St. Louis Symphony Orchestra outreach program that connects the symphony with new audiences.
The IN UNISON program also encourages young people of diverse backgrounds to study music and has, through the years, recognized them for their talent and hard work through scholarships and awards.
The Feb. 22 concert is the second of three concerts during the chorus' 25th anniversary season. A free community concert hosted by the Chorus is scheduled for May 3 at Powell Hall.
Tickets, at $28 each, for February's "Lift Every Voice" concert can be obtained online at slso.org.