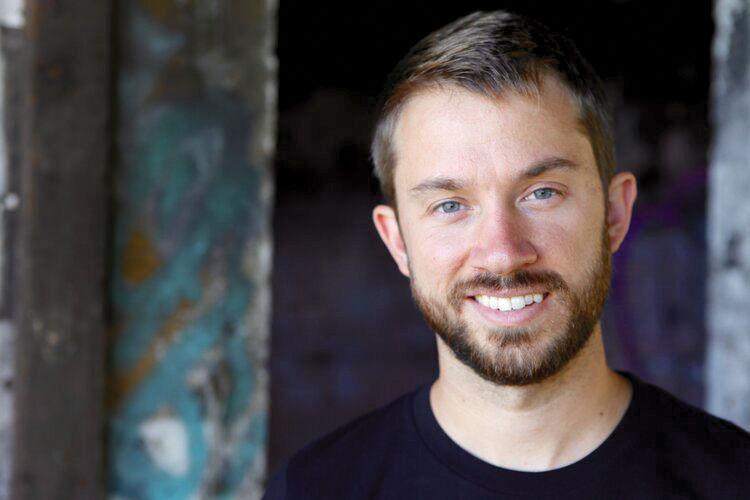 Instead of trying to connect with Hollywood, Dan Parris is urging local filmmakers to consider connecting and collaborating with each other so that St. Louis can flourish as a production center.
Midwest filmmakers will come together for the first annual In Motion Filmmaking Conference on Saturday, Nov. 2, in downtown St. Louis to grow the community. The conference convenes at Covo, 401 Pine Street at N. Fourth St.
Parris, conference director and executive director of Continuity, a non-profit that specializes in expanding diversity in media production, has organized the event with a 12-person committee of artists and influencers.
Parris has produced four feature-length documentaries including "Show Me Democracy" in 2016, which was about the Ferguson uprising in 2014 and shown on the Fuse network. Parris, who went to Marquette High School and St. Louis Community College, knows there are stories to tell here but thinks the city has been untapped for talent and resources.
"We all recognize Los Angeles, New York, Atlanta and even Chicago as hubs for Hollywood, but we are usually considered 'flyover country.' The support for the conference has truly blown away our expectations, and we continually hear from filmmakers 'Thank you so much for organizing this! Our region really needs it.' We've had so much help and support," Parris said.
The all-day workshop is full of opportunities for novice and professional filmmakers to learn from industry experts, network with peers and pitch ideas. The event is set for 8:30 a.m. to 7 p.m.
Breakout sessions include Making Money on You Tube, documentary filmmaking, fiction filmmaking, and distribution and film festivals.
"We can grow the industry collectively and focus on our best ideas, network, hear from each other," he said. "People are in their own little silos and not really getting connected outside of it. So many people want to get noticed by the big studios, but you can elevate your work here," he said.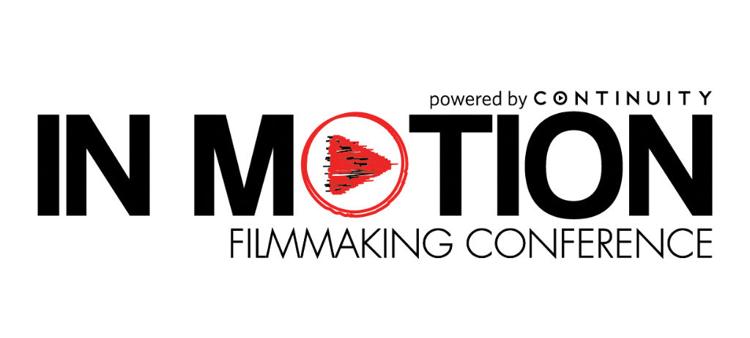 Then one opportunity will lead to another, and you hope it can lead to bigger things, he said, by encouraging people to take things to the next level here instead of waiting for a big break nationally.
"I don't think people know how much they have to be proud of here. People are not using things here," he said. "Filmmaking can be very challenging; that's why getting to know each other can help. You might not make a lot of money at it, but it can be a rewarding career."
Over 30 filmmakers will be present, including Mark Valenti, award-winning writer for NBC, Hallmark and Lifetime shows and an executive producer of Lifetime movies; Toby Brooks, manager of Sundance Institute's Ignite Program; Caitlin Mae Burke, program manager for IF/Then Shorts at Tribeca Film Institute; Stephanie Tobey, producer of the Netflix documentary "Abducted in Plain Sight"; Damon Davis, award-winning artist; and David Johnson, president of Coolfire Studios and producers of "Fast N' Loud" and "Welcome to Sweetie Pie's."
Wyatt Weed, a local filmmaker whose Pirate Pictures is based in St. Charles, is on the Fiction Films panel. He applauded Parris' efforts.
"With this conference, Continuity is giving the entire community a chance to learn from a wide range of professionals. And not just 'fluff pieces,' but panels on important topics that local filmmakers need in order to step up their game and make this area more competitive," he said.
"I hear a lot of people in the St. Louis community say, 'Why aren't there more film jobs here in St. Louis? We need more Hollywood films to be shot here.' But they really don't know how to go about driving those Hollywood filmmakers to come here," Weed said. "Sure, tax credits are part of it, but you also need a strong and vibrant filmmaking community. Make no mistake; St. Louis has a strong indie film community, but we aren't yet known for creating Sundance darlings or sneaking into the Oscars. For that, we need to build our reputation."
Weed said by the end of November, Pirate Pictures will have created about 35 different professional video projects this year for clients ranging from non-profit to corporate to other indie filmmakers. Weed will discuss his work in narrative filmmaking, both features and shorts, and how they were made, at the conference.
"I will also talk about how I survive locally in production, and even some of the ancillary opportunities that have presented themselves to me based on my film work. Maintaining a full-time production income can be challenging, but you can do it here in St. Louis, even if you're one person with minimal gear," he said.
Gayle Gallagher, film producer with Pirate Pictures and film distributor with Pirate Media Group, said she signed on to the conference immediately when Parris asked her. She is currently in pre-production with a writer-director from St. Louis now living in Europe. The feature is planned for filming early summer in 2020 in St. Louis.
"There is a surprising amount of film-making going on in the St. Louis area, and there are some very high-quality projects. But if only the director's friends and family get to see it, that is a shame," she said. "I am excited to share what I have learned over the years about film distribution and getting films out into the marketplace so they can be seen and appreciated. So many filmmakers are artists and just want to create. I want them to know that the next step isn't that scary, and show them the ropes of film distribution."
Parris plans to make In Motion an annual event. He said that as of late October, 166 filmmakers have registered. Tickets include an all-day pass, free breakfast, coffee, lunch and parking in the Mansion House garage.
Those not able to attend the conference can still network at the Happy Hour from 5:30 to 7 p.m. Saturday at Trust bar, located in Covo. Separate tickets will be sold for that event only. The cash bar is not included in the ticket price. Several special VIP dinner packages remain.
"There are some great opportunities to talk to national experts. You get a free dinner at the Brewhouse at the Ballpark Village and one hour consultation with a VIP," Parris said.
Sponsors include the Missouri Film Office, The Kranzberg Arts Foundation, Hurlbut Academy in Los Angeles, Wild Command Center "Movie Animals," Bruton Stroube, Explore St. Louis, Cinema St. Louis, Tribeca Film Institute, Menagerie Models and other organizations. All proceeds benefit Continuity. Learn more at www.continuitystl.com.
Tickets and more information on the conference can be found at www.inmotionconference.com.