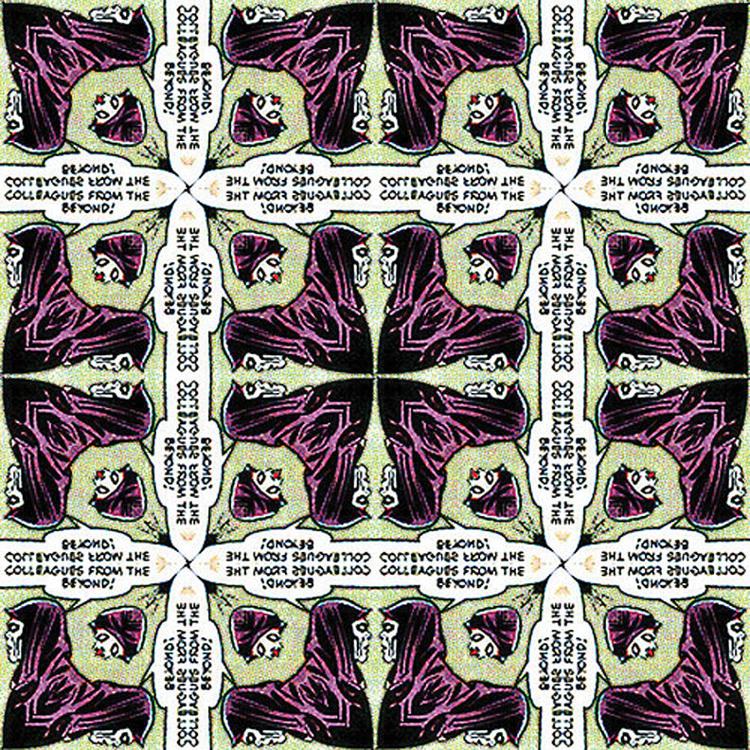 Over the past decade, comic books have grown from geeky past time to a mainstream cultural phenomenon, thanks in no small part to an explosion of highly profitable superhero movies.
But comic books have seen their share of dark points in history, as artist William Harroff's ("Wascilly Wee Willy") traveling exhibit "Who Knows What Evil Lurks in the Hearts of Men (and Women)? I Do! I Do!" demonstrates.
The free exhibit is currently on display in the upstairs gallery at the University City Public Library, 6701 Delmar Blvd., until Jan. 30.
Harroff's exhibit, which he co-curates with his wife Charlotte, focuses on the campaign the Catholic Church launched against the comic book industry beginning in 1948, which eventually spurred nation-wide book burnings and a Congressional inquiry. Central to the campaign was a psychiatrist named Fredric Wertham, whose 1954 book "Seduction of the Innocent" proclaimed comic books caused juvenile delinquency, and that sexual imagery was hidden in seemingly innocuous drawings.
It is this latter idea from which Harroff draws inspiration.
"I take banal micro-sections of the same comics Wertham criticized as the source files for my kaleidoscopic artwork," he said, a thesis he also displays prominently in the show.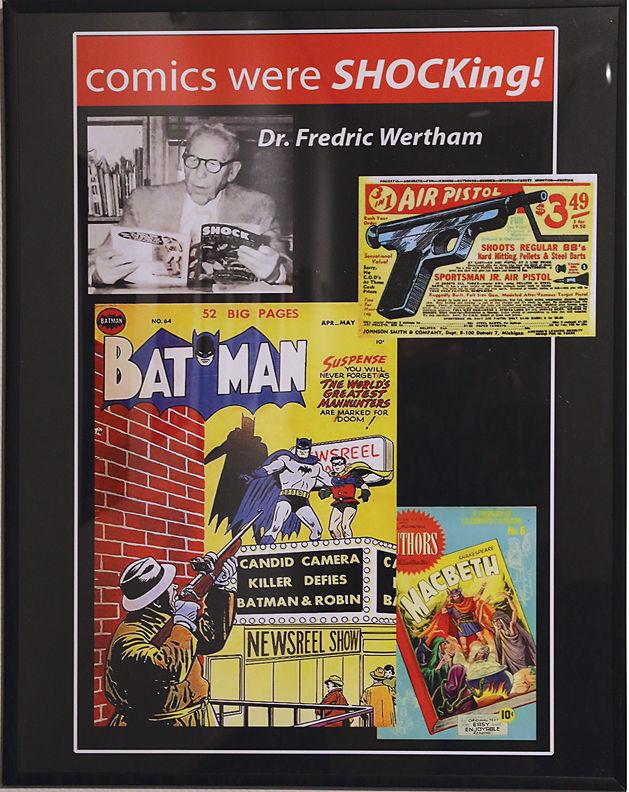 Unlike Wertham, Harroff — a life-long comics enthusiast — mocks the idea of seeing things that aren't actually there. The kaleidoscopic theme may seem chaotic to some, but Harroff said they evoke feelings of calm and happiness, which he attributes to the quilting patterns that were ever-present in the Amish surroundings of his childhood.
While there is beauty in his transformed work, perhaps — in a nod to the evil that lurks in the hearts of men (and women) — Harroff's exhibit suggests audiences spare a thought on the cyclical nature of overzealous moral watchdog movements, noting that Americans were taking part in an activity for which they had loudly condemned the Nazis not even a decade earlier.
Newspaper headlines throughout the display provide historical context and bring to mind more recent moral panics, be they video games or the content of children's entertainment; a disconcerting juxtaposition between Harroff's work and the parallels that can be drawn to modern-day events.
"Who Knows What Evil Lurks in the Hearts of Men (and Women)? I Do! I Do!" began in 2014, after Harroff and his wife were awarded an art residency fellowship at the New Zealand Pacific Studio. Since then, the exhibit has traveled across the world, from America to Ireland and even Australia.