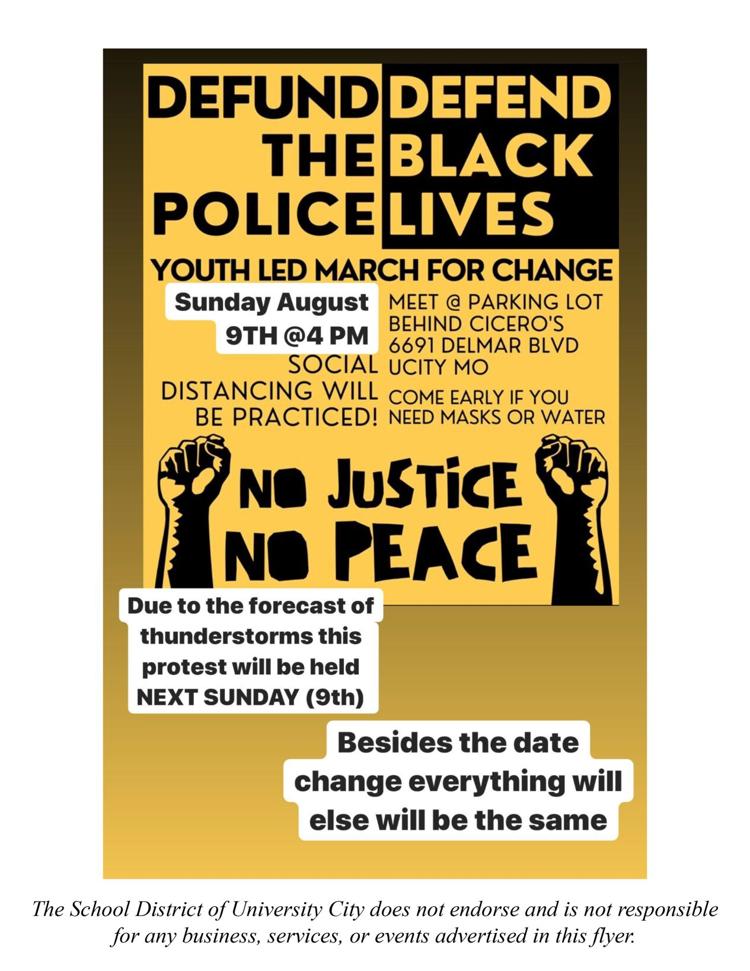 University City High School students are coming together in a student-led protest. Originally scheduled for Aug. 2, 2020, due to inclement weather, this event is now being held on Aug. 9.
The "Preserving Black Lives" protest, created to ignite change in racial equality in the city through awareness, empowerment, and emphasizing the importance of all Black lives in different aspects, begins Sunday, Aug. 9 at 4 p.m. The march will start at the Cicero's parking lot, 6691 Delmar Blvd. Come 20 minutes early if water and/or a mask is needed.
It is mandatory to wear a mask if participating. University City High school student speakers, chant leaders, guides, and supply handlers will be present to facilitate the event.
"With everything going on I wanted to put together something that gave other students who looked like me and our allies a way for them to voice their frustrations, have an opportunity to stand up against adversity, and to plant a seed of change" Junior and organizer Khloe Fox said.
The event is also organized by student Emma Scharff.