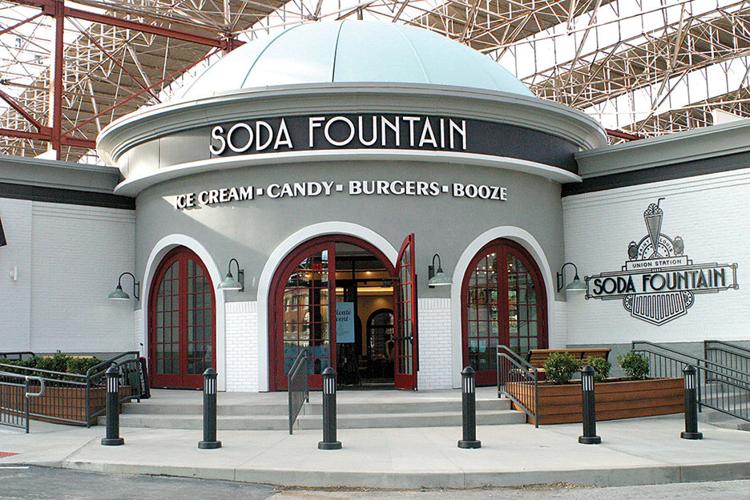 One of the new restaurants in the multi-million dollar Union Station development in downtown St. Louis is drawing inspiration from times long past.
The Union Station Soda Fountain, which opened last week at 201 S. 18th St., is a retro, diner-style restaurant serving up American meals with a twist. While the menu features classics like grilled cheese, crinkle-cut fries and egg salad, Union Station Executive Chef Russel Cunningham says the spotlight goes to the establishment's beverages, including handmade sodas, phosphates and crazy milkshakes — dubbed "freakshakes."
"They're basically milkshakes with a whole other dessert piled on top," said Cunningham. "I've got a milkshake with a slice of key lime pie on it. There's another called 'Everything But' because it's got chocolate sauce, crushed potato chips, a chocolate chip cookie, a peanut butter cup, caramel sauce ... everything you can imagine."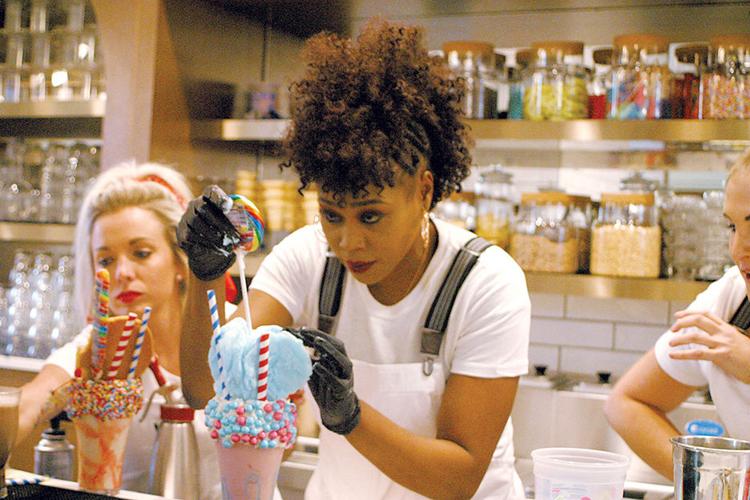 Cunningham, a St. Louis transplant of six years, said the Soda Fountain will promote sustainable restaurant practices in solidarity with the new Aquarium's eco-friendly message. The restaurant offers paper straws and compostable takeout containers, as well as ice cream locally sourced from St. Louis' own Clementine's Naughty and Nice Creamery.
As locals know, the "naughty" part refers to Clementines' selection of alcoholic ice creams, which guests can order in milkshake form at the Soda Fountain. There's also a full bar selection available.
In keeping with the restaurant's vintage theme, the Soda Fountain also boasts a bulk candy store and aquarium souvenir shop, where guests can stock up on sweet treats or plush orcas during their time at Union Station.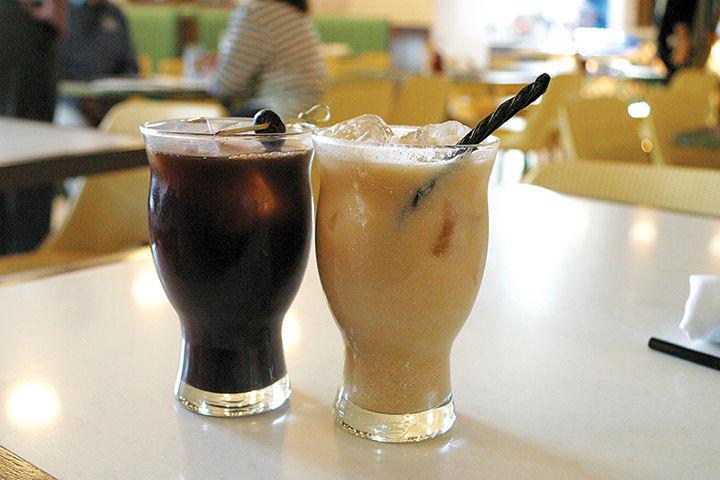 Cunningham invites guests to experience the new Union Station's many attractions and, after a long day, take a seat on The Soda Fountain's patio and take in the sights of a revitalized downtown St. Louis.
"I've been working on this for the past year, going around with the owners, looking at the different spaces, doing research," said Cunningham. "Seeing the transitions that have been made — the dilapidated mall turning into an aquarium, the carousel added — seeing the whole complex come to life; that's what excites me."
The Soda Fountain is open Monday through Saturday, from 11 a.m. to 10 p.m., and Sunday, 11 a.m. to 8 p.m. Find more information at www.sodafountain-stl.com.