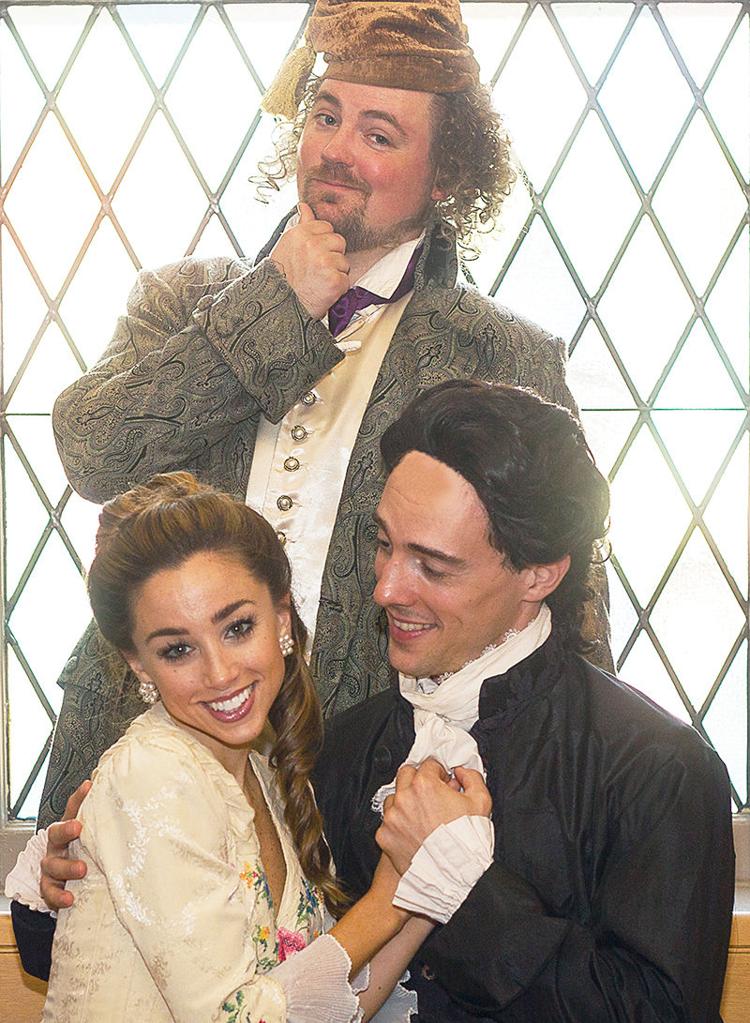 Union Avenue Opera (UAO) opens its 25th season with Leonard Bernstein's cherished adaptation of Voltaire's "Candide."  
The opera debuted in 1953 as a collaboration between Bernstein and Lillian Hellman. It was a response to McCarthyism and anti-Communist hysteria being waged by the House Un-American Activities Committee. The work has changed considerably over the past 60 years with the many versions and editions that have been created.
The UAO production will employ the Scottish Opera Version, which was completed and published in 1989 under Bernstein's watchful eye. Bernstein revised his score one last time, adding an entr'acte and restoring some previously cut numbers, while Stephen Sondheim and Jonathan Miller made further text edits. This final edition was performed just a year before Bernstein's death in 1990.
The work is an outrageously comedic satire that follows the journey of Candide, or "The Optimist" (Voltaire's alternate title), through his tragic journey around the world. Annamaria Pileggi, Union Avenue Opera stage-director for "Candide," says this about the work:
"In our troubled and fractured modern world, Leonard Bernstein's 'Candide' is an opera for our time. The show asks big questions: about who we are to each other and what we owe to one another, about what it means to live a good life, about looking past empty, thoughtless ideals towards truth."
Bernstein's score sparkles from the very first notes of the famous overture, through huge chorus numbers which take place in various locations around the world, to the most famous aria of the work, Cunegonde's "Glitter and Be Gay." There are also many touching, lyrical soliloquy moments from Candide himself, and the work climaxes with the mighty "Make Our Garden Grow," which the full company performs to close the opera.
The cast is a mixture of Union Avenue Opera favorites and new UAO artists from around the country. Debuts include Jesse Darden (Candide), Brooklyn Snow (Cunegonde) and Charlie Tingen (Maximillian). Returning artist Thomas Gunther will play the role of Voltaire/Pangloss, and special guest soprano Christine Brewer will return as the Old Woman.
Performances are July 5, 6, 12, 13, all at 8 p.m., at the Union Avenue Christian Church, 733 Union Blvd. The Union Avenue Opera season continues with Puccini's "La bohème" (July 26, 27, Aug. 2, 3) and closes with Tom Cipullo's "Glory Denied" (Aug. 16, 17, 23, 24). For more information or tickets, call 314-361-2881 or visit www.unionavenueopera.org.
Scott Schoonover is the founder, artistic director and principal conductor of Union Avenue Opera.