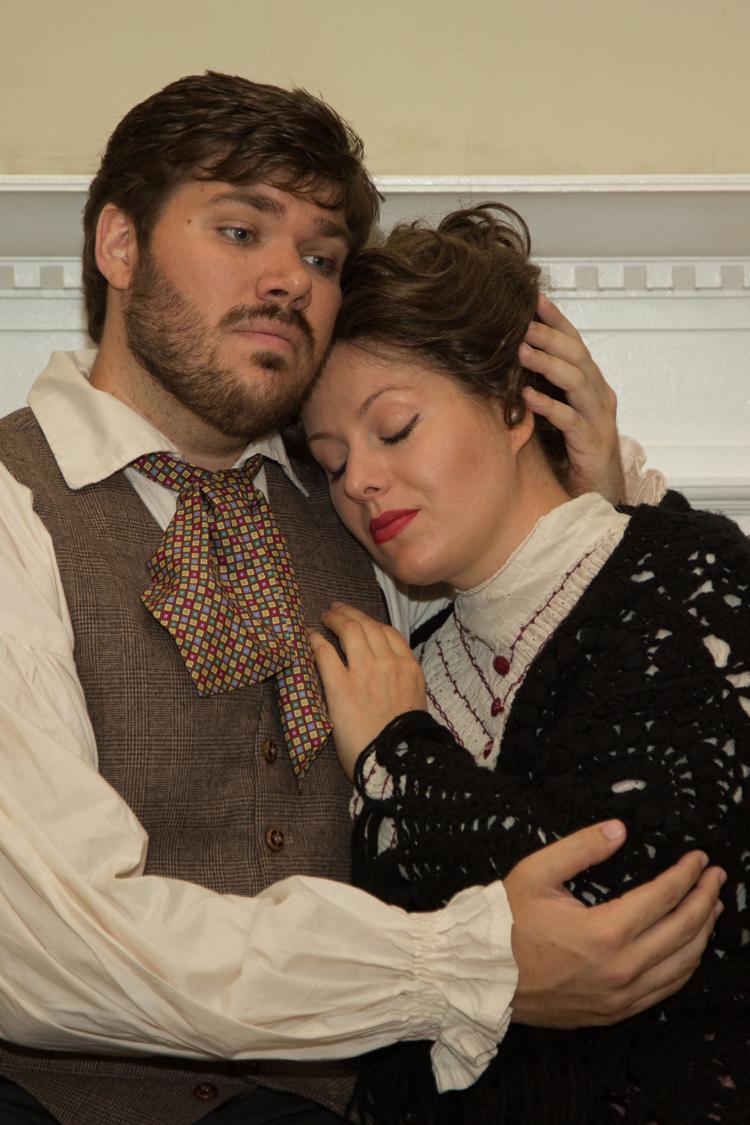 Giacomo Puccini's "La bohème" is the second offering of Union Avenue Opera's 25th season with performances on July 25 and 26, and Aug. 2 and 3.
"La bohème" is among the top three most performed operas in the world today, though it didn't always enjoy such popularity. Composer Ruggero Leoncavallo wrote another popular opera with the same title and subject before Puccini's hit. Leoncavallo accused Puccini of stealing the idea and title to which Puccini replied that "they'd have to let the public decide which one they liked better."
While Leoncavallo's "La bohème" was more popular initially, Puccini's quickly surpassed it and gained recognition worldwide within two years while Leoncavallo's version is rarely seen today. "La bohème" debuted in Turin at the Teatro Regio in 1896 under the baton of the young Arturo Toscanini.
Somewhat strangely, "La bohème" debuted in the United States in Los Angeles in 1897 when an English opera company from Manchester toured it first in England and then brought it to the U.S. The Metropolitan Opera first staged "La bohème" in 1900.
The opera is loosely based on Henri Murger's "Scènes de la vie de bohème," which depicts life in the 1840's Latin Quarter of Paris. The story follows the lives of several "bohemian" artists living together in an attic apartment. Rodolfo, a writer, falls in love with his seamstress neighbor, Mimi, while his friend Marcello, a painter, enjoys a tempestuous, ephemeral relationship with the glamorous Musetta.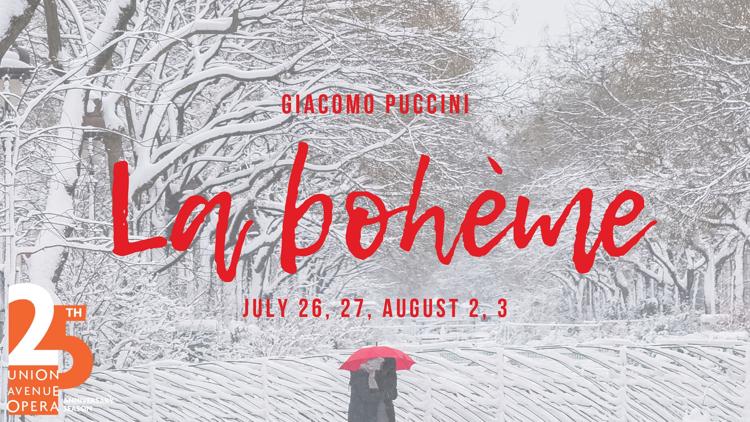 While most operas prior to "La bohème" were written about the aristocracy and upper echelons of society, this was one of the first that recounted the lives of ordinary people dealing with problems of poverty and illness. In its day it was considered to be risque and somewhat controversial because of the honest glimpse into the romantic living and loving of a poorer class.
UAO's production will be a traditional "La bohème" directed by returning stage director, Mark Frieman. New York conductor Elizabeth Hastings will lead the forces in the pit and the cast is a talented group from around the country.
Jesse Donner, who was seen last season as Ismaele in UAO's "Nabucco," will return as Rodolfo, and Ukrainian-born soprano Yulia Lysenko will play the role of the ill-fated Mimi. Musetta will be sung by Cree Carrico who appeared recently with the St. Louis Symphony in the "Muny at 100 Concert," and her lover Marcello will be portrayed by Andrew Wannigman.
UAO's 25th season continues with the Vietnam War opera "Glory Denied" on Aug. 16, 17, 23, 24.
Scott Schoonover is the founder, artistic director and principal conductor of Union Avenue Opera.