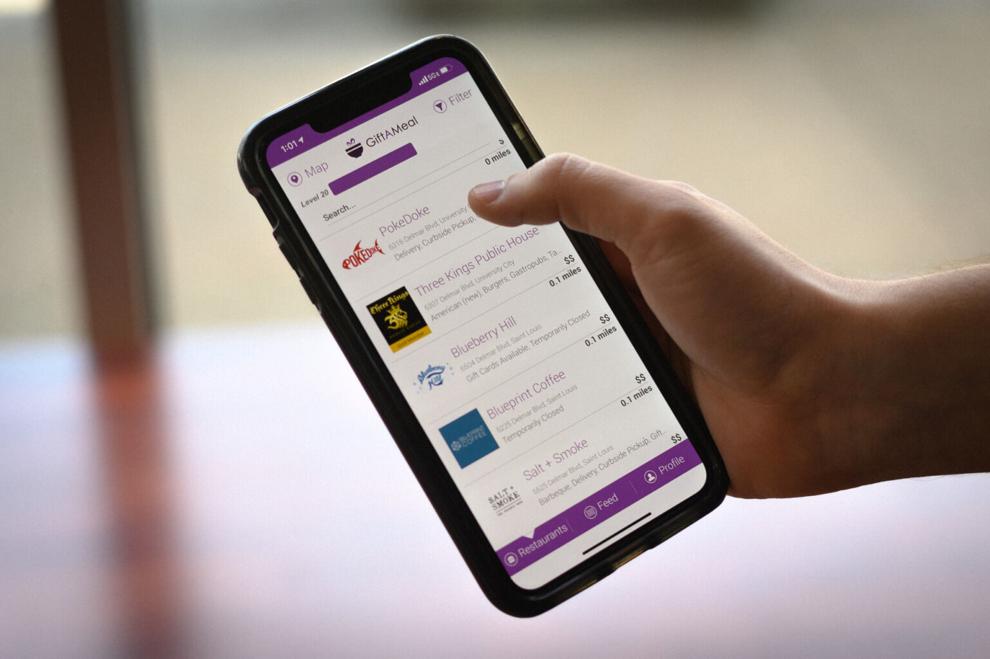 Local restaurant delivery service Food Pedaler and social venture GiftAMeal have teamed up to help feed those in need in St. Louis while supporting local restaurants.
Food Pedaler is now listed on the free GiftAMeal mobile application, and GiftAMeal app users can take a picture of their Food Pedaler delivery order to help provide a meal to someone in need through Operation Food Search. If users then share their photo on Facebook or Instagram, a second or third meal is provided. There are currently 29 restaurants participating in Food Pedaler's delivery program — 16 in theCentral West End and 13 in Downtown St. Louis.
Kristen Wild, Executive Director of Operation Food Search, commented on the impact of the program.
"We are so very grateful to GiftAMeal for its innovative approach to providing more people with access to healthy food," said Wild. "Socially-conscious businesses like this are changing the way people approach giving, and the generous support of GiftAMeal is making an impact in our community every day."
In addition to the app partnership, the companies have partnered to support St. Louis area restaurants in further capacities. From Aug. 4 through Sept. 4, restaurants currently partnered with Food Pedaler can sign up for GiftAMeal's program at a discounted rate. Restaurants on GiftAMeal's program can sign up with Food Pedaler at a discounted rate as well — even restaurants outside of Food Pedaler's current service areas can join and lock in the special rate for the future when Food Pedaler eventually serves their neighborhood. Restaurants currently not partnered with either platform can sign up for both with an exclusive packaged rate.
"We are thrilled to work with Food Pedaler to feed the St. Louis community," said Andrew Glantz, Founder & CEO of GiftAMeal. "As the pandemic hit, delivery became more important than ever before for restaurants. With Food Pedaler being a local company, this partnership just made sense as we look for more ways to support both restaurants and the food insecure."
Alex Ward, Owner of Food Pedaler, echoed Glantz's excitement.
"We've always been supporters of organizations that help food insecure individuals and families living in our city," he said. Food Pedaler has been philanthropy partners with local nonprofit The Fit and Food Connection since 2019. "Partnering with a like-minded start-up like GiftAMeal was a natural next step for us."
Interested restaurants can contact Food Pedaler's Alex Ward at alex@foodpedaler.com or GiftAMeal's Andrew Glantz at andrew@giftameal.com for help signing up as a partner on either or both platforms.
About Food Pedaler
Food Pedaler is St. Louis's premier bicycle-powered restaurant delivery service, bringing hungry people the best food in the neighborhood when they can't get out or want to stay in.
About GiftAMeal
GiftAMeal seeks to empower people to fight hunger in their community while supporting local businesses. They do so by partnering with restaurants to provide an easy way for their customers to make a difference.