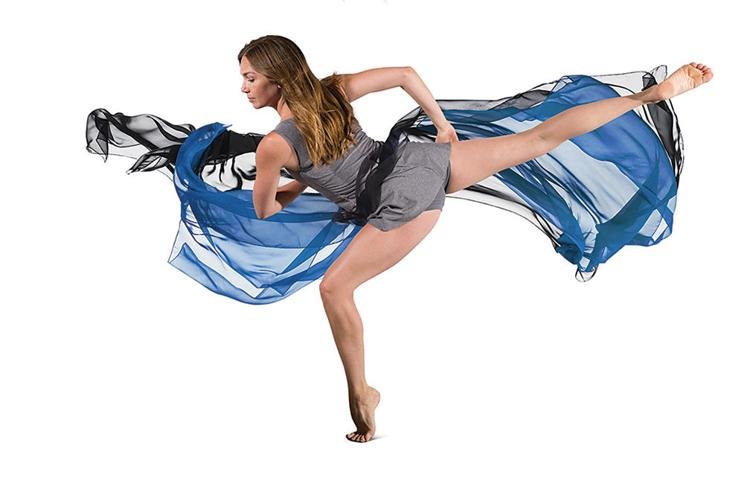 Two local dance companies didn't waste time kicking off the 2019 New Year.
This January, MADCO 2's innovative three nights of dance will let audiences vote on the finals of a national choreographic competition followed by its own showcase.
The same weekend, Big Muddy Dance Co. presents the work of St. Louis-based choreographers to get winter spirits moving.
MADCO 2's events start Thursday, Jan. 24, and Friday, Jan. 25, for two nights of new-to-St. Louis choreography with audiences voting for a winner. Both take the stage at 8 p.m. in the Lee Theatre of UMSL's Touhill Center. Then the Audience Choice winner will perform on Saturday, Jan. 26, with the main company of MADCO 2 in an 8 p.m. showcase at the same venue. Tickets are $15 and will be sold only at the door each night.
MADCO 2 dancers will perform one piece each night alongside the competition entries, some of whose dancers and choreographers come from locales such as Florida, Chicago, Kansas and Milwaukee. Come both nights to see all 11 competing dances and cast your vote (or votes!) at $1 per vote.
Another award will be chosen by MADCO 2 Artistic Director Nicole Whitesell. Both award winners will receive $100 cash prizes with the Artistic Choice Award winner's piece to be set on the main MADCO 2 troupe for a future showing.
The works are set to music ranging from Sonny & Cher's "I Got You, Babe" and Sammy Davis Jr.'s "I've Gotta Be Me" to antique phonograph music and indie rock Low's "Laser Beam."
Varying contemporary dance styles include dark dream exploration and music instruments dictating dancers' moves. Others are inspired by the dystopian novel "Divergent," by predatory animal strategies, by varied human dialogue and interaction, and more.
Besides the Audience Choice Award winning piece, the main concert on Saturday features the MADCO 2 dancers, most in ensembles of five to seven dancers. Works include Elyse Guttmann's lyrical "Deux Arabesques" set to piano music by Claude Debussy; Lindsay Hawkins' relationship-exploring duet "Two Becomes One" to music by Phillip Glass; Joseph Mills' quirky, humorous "Getting Lucky" to his own sound score; Jacob Henss' dramatic "Absolution" to music by Lana del Rey, Katuchat and Jacob Henss; and another by Hawkins, a light, fun dance "Little Voices" to music by Imogen Heap.
Big Muddy Dance Company
Join Big Muddy Dance Company on Saturday, Jan. 26, for a one-night-only 8 p.m. performance called "Home Grown" at the Grandel Theatre in the Grand Center area.
Local dance makers, representing the diversity and camaraderie of the St. Louis dance community, will showcase their work on Big Muddy's dancers. Big Muddy's Executive Director Erin Warner Prange said they have a common goal to bring great dance to the stage.
"Each creator has a different story to tell and they express their thoughts through the athletic and graceful movement of The Big Muddy dancers," said Warner Prange.
Keith Williams' "The Basket Weaver," set on the full company, is inspired by the movement of St. Louis' own late Katherine Dunham. The work explores some of her career themes of social and racial injustice.
Kirven Douthit-Boyd, formerly a dancer with the Alvin Ailey American Dance Theater, will premiere "27" in a large ensemble work with several duets and solos to music by Amy Winehouse.
Sam Gaitsch will present a full-company, premiere work titled "Well-Deserved" to the music of Sergei Rachmaninoff. The piece makes light of the cultural differences between ballet and modern dance through humor and playful interaction.
Brian Enos encores his "Jetstream" with its intricate movement and musicality set to music by John Adams and Joby Talbot. The work features a duet, a solo and a quartet of dancers.
The program also includes a work by Maggi Dueker set on Big Muddy's student troupe, the Convergence Trainee Program, showcasing seven young female dancers. Dueker is a faculty member of Webster University and its interim director of dance. 
For tickets and more information, visit www.thebigmuddydanceco.org.