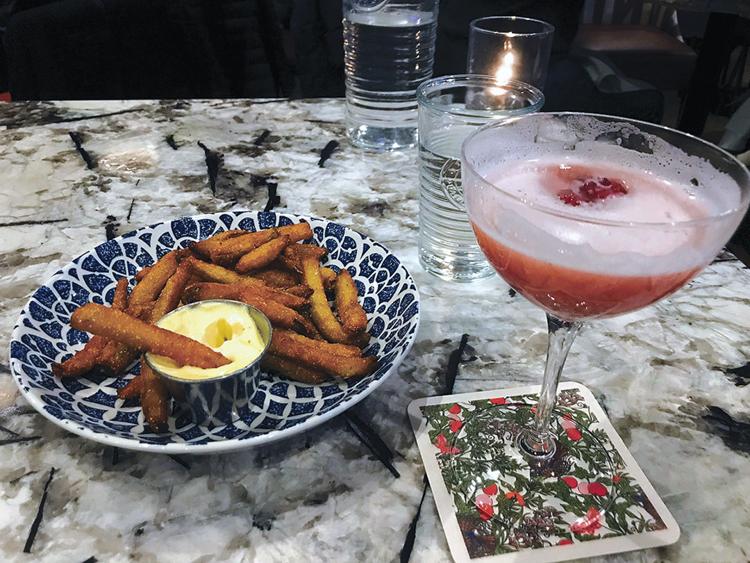 Another of a handful of restaurants planned for downtown St. Louis' Union Station opened this week, serving up classic cocktails and upscale bar food from an endcap that will one day flank the long-anticipated St. Louis Aquarium.
The Train Shed features modern wood and metal interiors, marble tabletops and a full bar with rotating taps. The menu is part classics with a twist — such as smoked honey buffalo wings or caesar salad with confit lemon and candied brioche — and part all-American eats, including favorites like country-fried steak, margherita pizza and St. Louis-style ribs.
Though the menu currently lacks dessert options, sweet-toothed patrons can visit the nearby Soda Fountain, another recently-opened Union Station fixture, to purchase bulk candy or order a gigantic milkshake or other ice cream treat.
The Train Shed is currently open for dinner only. Visit www.trainshed-stl.com or call 314-923-3949 for more information.
To see more photos from the Train Shed, click here.