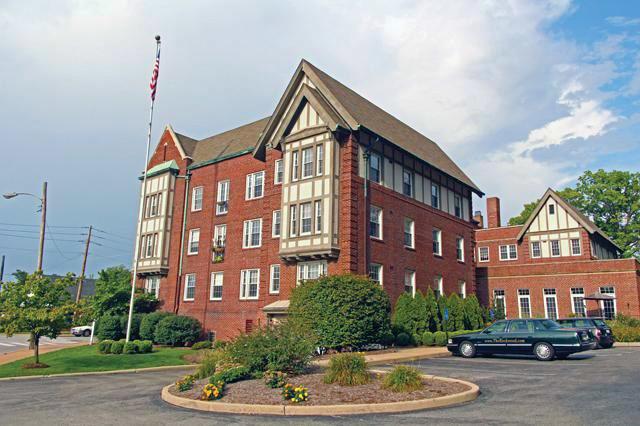 Located in the heart of Old Webster Groves, The Rockwood was the first apartment building built in the area in 1928. It was a standard apartment building until 2006, when it was bought and beautifully updated into senior living for adults age 62 years and above. The building has all of the modern conveniences that seniors expect today, but the building still retains the beautiful stylings of the 1920's. 
Since becoming a senior community in 2006, The Rockwood has become a leading Independent Senior Living Community in the Webster Groves area, known for its boutique living in an urban setting.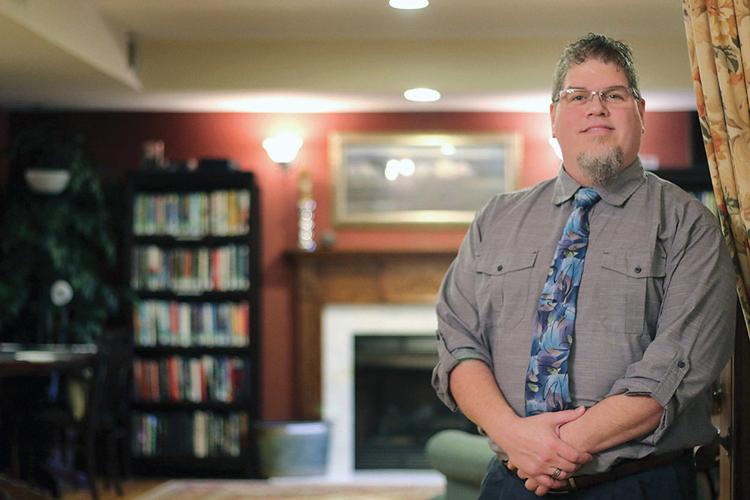 Amid all the new palatial senior communities opening in St. Louis, along with the corporate buyouts; The Rockwood has kept its charm, its local ownership and its continuity of quality care that residents have grown to love and expect all of these years.
The Rockwood community has 29 spacious retirement apartment homes that feature tall, light-filled windows, ten- foot ceilings, hardwood flooring, art-deco styled baths with step-in shower. The kitchens have granite counters, stainless smooth top stoves, microwave and dishwashers to complete a beautiful space in which to enjoy your retirement. 
Additionally, there are a selection of alcove, one- and two-bedroom floor plans ranging in size from 515 square foot to 1250 square foot. Some of our two bedrooms models also have a den.
The all -inclusive services and amenities that The Rockwood offers, includes utilities, cable, regular maintenance, WIFI, landline phone, two meals daily, bi-monthly housekeeping, certified instructors for exercise, free personal transportation for physician appointments and errands along with concierge services and support 24 hours, 7 days a week.
Our Residents have happily left behind homeownership worries like maintenance, cooking, cleaning, yardwork, home insurance and real estate property taxes. Instead, residents enjoy their retirement years with more carefree pursuits of lively conversation with others, games, trips and a bountiful meal program.
Leaving behind the worries and being engaged in an active retirement community allows our seniors less stress, less worries and the opportunity to be active in maintaining their health and living longer. The Rockwood also offers a "supportive services program" to its residents for assistance such as medicine management, bathing, dressing and more to allow our residents to remain living as independently as possible and not have to move up in levels of care.  
Food service can make or break a senior community. We have been fortunate to be able to provide an outstanding dining program to our Residents. The Rockwood community offers varied and nutritional menus through the week with extended continental breakfast, four-course dinner along with Sunday brunch.
The Rockwood encourages residents to engage in daily activities, providing opportunities to journal their life stories, mentor others with their life experiences, take classes - be it art, craft or continued learning. Trips out of the community encompass going to restaurants, museums, parks, theaters, wineries and more. The staff is particularly focused on our Residents' well-being, since The Rockwood community is smaller and more intimate. They know our Residents well and strive to provide individual attention and support to them. 
Our Executive Director, Eric Kuenkler, has been with The Rockwood since 2012. "I truly enjoy spending time with our Residents and helping them live life to the fullest. I love to listen to their interesting stories, learning about their eclectic backgrounds and getting to know their families." Kuenkler says.
 The Rockwood Residents have great camaraderie with one another lending to a wonderful support system. Strangers become friends; friends become family at The Rockwood. "We care like family because we are". 
The Rockwood is locally owned by St. Louisans, Ron and Ellen Lauber and Russ and Brenda Lauer. Ron and Ellen have lived in the Webster Groves, Glendale area for over 50 years, investing in the community and having genuine interest in our Residents. 
According to Ron Lauber, "being able to bring a beautiful senior living community like The Rockwood to our neighborhood has been a truly satisfying accomplishment. Seeing our residents enjoying all that the The Rockwood and the surrounding Webster Groves community has to offer is equally fulfilling". 
The Rockwood invites seniors and families to see what their Independent Living Community has to offer. Please visit our website www.therockwood.com for more information or call 314-963-0029, ask for Eric or Debra! We look forward to meeting you!

330 W. Lockwood Ave. | Webster Groves | 314-963-0029 | www.therockwood.com