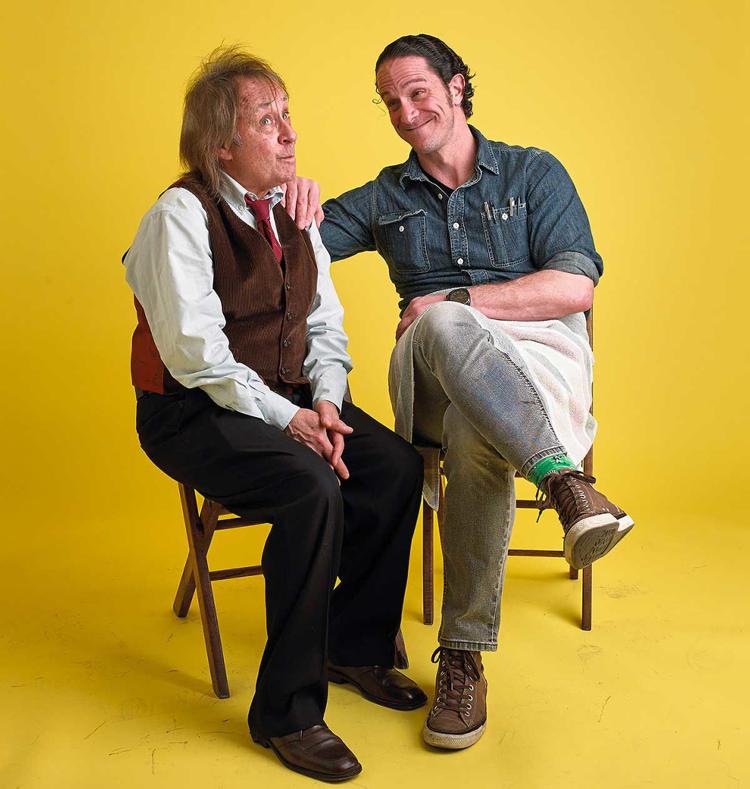 The Midnight Company presents the comedy "Popcorn Falls" by James Hindman in its St. Louis premiere March 28-April 13, at the Kranzberg Arts Center's Black Box Theatre, 501 N. Grand Blvd.
The small town of Popcorn Falls is bankrupt. Its only tourist attraction, the Falls, has dried up, and it's about to be taken over by an unfeeling corporation that will turn the whole place into a sewage plant.
There's only one chance to save the town: a dusty old grant that will give Popcorn Falls the money it needs if it will produce a play. (Which the town's future landlords demand be produced in one week.) The problem? There's no theatre in Popcorn Falls, there's never been a play seen there, and just a couple of its very eccentric citizens have ever been involved with anything resembling a play.
Two actors will portray 21 flipped-out characters. Joe the "executive custodian" and many other characters will be played by Shane Signorino. Joe Hanrahan, Midnight's artistic director, will portray Mr. Trundle, the mayor of Popcorn Falls, (and other citizens). Midnight's associate director Sarah Whitney will direct.
Performances are Thursdays-Saturdays at 8 p.m. Tickets are $20 and are on sale through MetroTix.com. For more information, visit MidnightCompany.com.