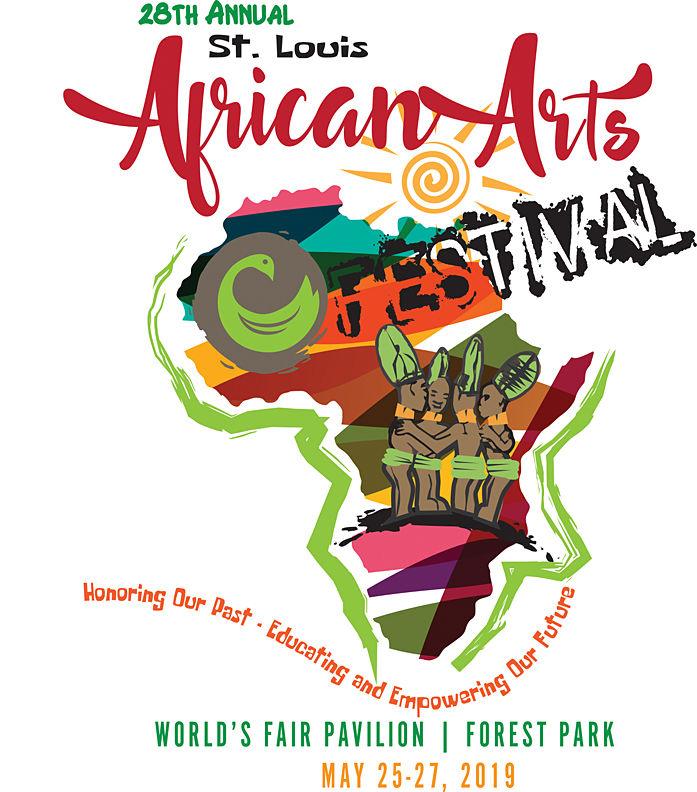 The World's Fair Pavilion in Forest Park was a beehive of activity. People shopped in a pop-up market filled with exotic goods. The sound of tribal drums drifted across a warm breeze, and a carnival of aromas swirled around the festivalgoers. Just a typical day at the annual St. Louis African Arts Festival.
Now in its 28th year, the festival is always held over Memorial Day weekend (May 25-27).
Cynthia Crosby, the festival's founder, said the event has "really grown by leaps and bounds," but organizers in the beginning weren't sure how the city would respond to the new idea, even though it was held as part of Washington University's African Studies Conference.
"It (the first festival) was amazing," said Crosby, now retired from Washington University. She said the festival originally was in November and was held at The Sheldon Concert Hall's event space. "I was elated to see people coming from all over the region. Schools were bringing kids by the busloads."
As the festival grew, the location moved outdoors to Forest Park and the dates changed to May. It was important, Crosby said, to have a central location.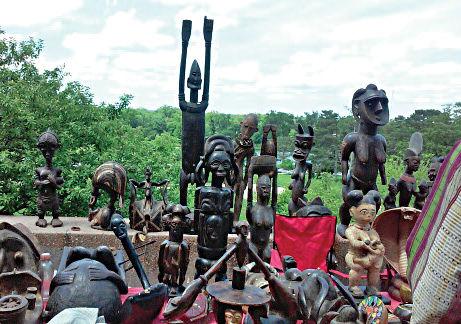 "We look at the festival as a means to bring the community together," said Crosby, who also serves as executive director of the African Heritage Association of St. Louis, the festival's parent organization. "It's a festival for everybody."
And through the music, dance, art and food presented at the festival, those attending can learn about the global reach of African culture.
Africa's diaspora has made profound contributions to culture in the Americas. Crosby said earlier festivals had opportunities for scholarly presentations about this topic, but it was too difficult to continue these lectures when the location went to Forest Park. Still, Crosby and her team of more than 40 volunteers and board members educate attendees while entertaining and feeding them.
"They have the opportunity to come in contact with African nationals and buy things from the homeland," Crosby said.
When people can sit down with someone for two-way conversations, she added, they leave with a greater understanding.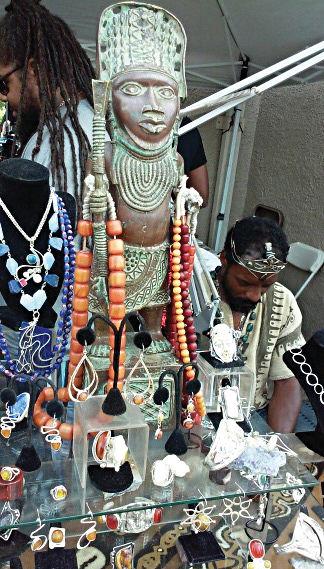 This year's festival will again showcase African drummers, musicians and dancers; a food court selling authentic African fare; a movie night at The Muny (8 p.m., May 26) featuring "Liyana," an award-winning animated film from South Africa; cultural demonstrations and activities; a health and wellness village; and an art show featuring works by students representing 20 area schools.
One of the favorite components to the festival is the marketplace, something that has a special meaning for Crosby.
"I went to Africa for the first time in 1995 and I loved the marketplaces there. You had all kinds of things to explore and experience. I knew our festival would have something like that," she said.
Vendors come from as far as New York, as well as Kansas, Oklahoma, and Illinois.
"We're proud that a good number of people have been with us every year," Crosby said.
There also are a number a children's activities at the festival, plus a Safari Teens Hut that grew over the years out of necessity, according to Crosby.
"Many kids have grown up with us. By attending every year with their families, they've done it all," she said. But the teen program, for attendees 13 to 19 years of age, features activities that are led by teens for teens.
And this year in the Safari Teens Hut, students from the Jennings School District will be on hand to discuss the high school's entrepreneurship program.
It takes a village to put on a festival of this scale, and in addition to the army of volunteers, Crosby said they couldn't do the event without its sponsors and partners. When cultural institutions — including The Muny, the Saint Louis Art Museum and the Saint Louis Zoo — help to promote the festival, Crosby said will discover that what's going on at the World's Fair Pavilion over Memorial Day isn't a private event.
"We have a diverse audience for the festival and we're proud of that," Crosby said.
Details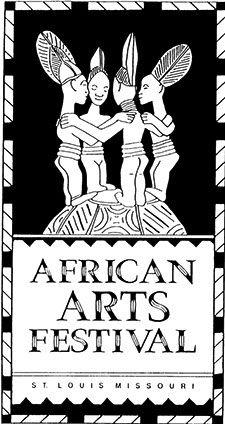 Hours for the St. Louis African Arts Festival are 10 a.m. to 8 p.m. May 25; 11 a.m. to 8 p.m. May 26; and 10 a.m. to 6 p.m. May 27. There is no admission fee. For more information, visit www.stlafricanartsfest.com.
Because parking around the World's Fair Pavilion is a challenge, organizers encourage visitors to use the Forest Park Explorer bus to get to the festival site. Crosby suggested parking at The Muny or at the Forest Park Visitor Center; the blue bus route drops riders off at the World's Fair Pavilion, and rides are free on Saturday and Sunday.