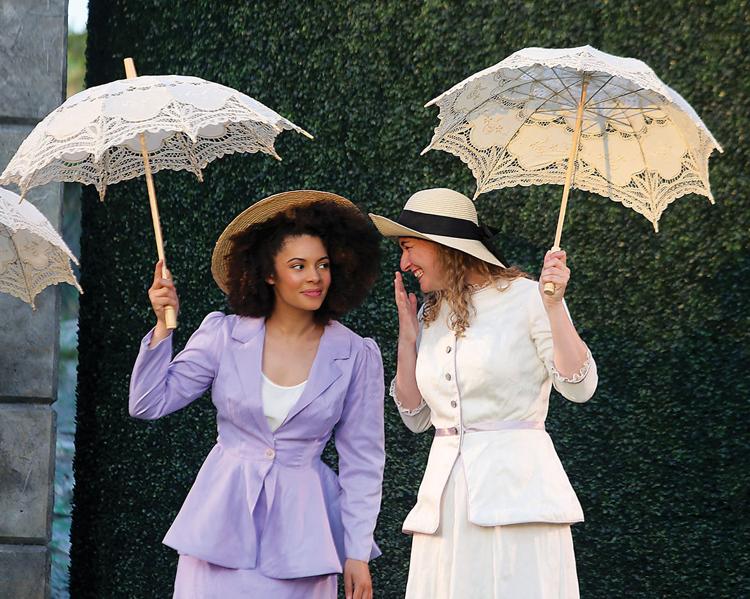 Think Shakespeare's not for you? You might want to think again.
It's summer in St. Louis, which means it's also time for Shakespeare in the Park. The cast and crew of Shakespeare Festival St. Louis are excited to bring "Love's Labors Lost" to Shakespeare Glen in Forest Park from May 31 through June 23. The free performances begin at 8 p.m. nightly, excluding Mondays.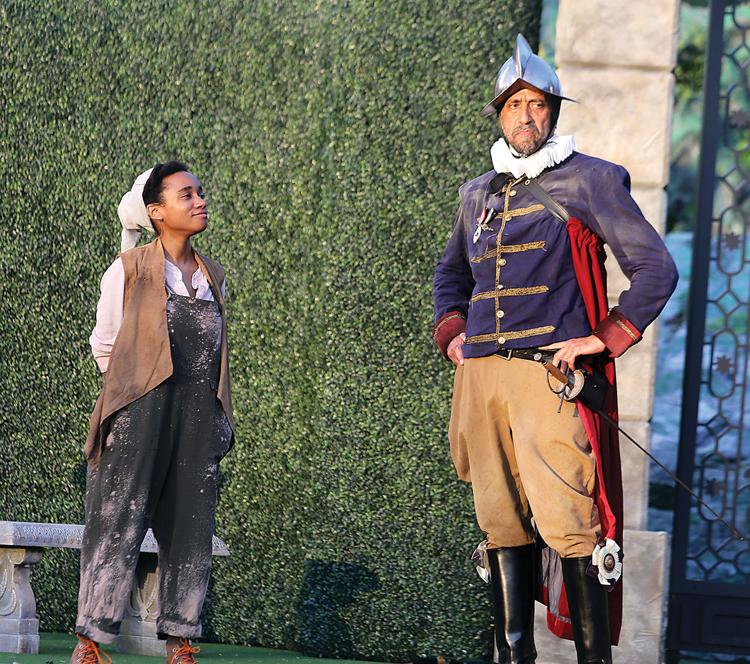 The show, directed by New York award-winning producer Tom Ridgley, tells the story of the Princess of France and her ladies who arrive on a diplomatic mission to Navarre only to be met by a young king and his lords who have taken a vow not to see them. Affairs of the state give way to affairs of the heart in this romantic comedy featuring four sets of lovers.
The play's comedic take on love and courtship in the 16th century speaks to today's cultural and social issues surrounding how men and women treat each other.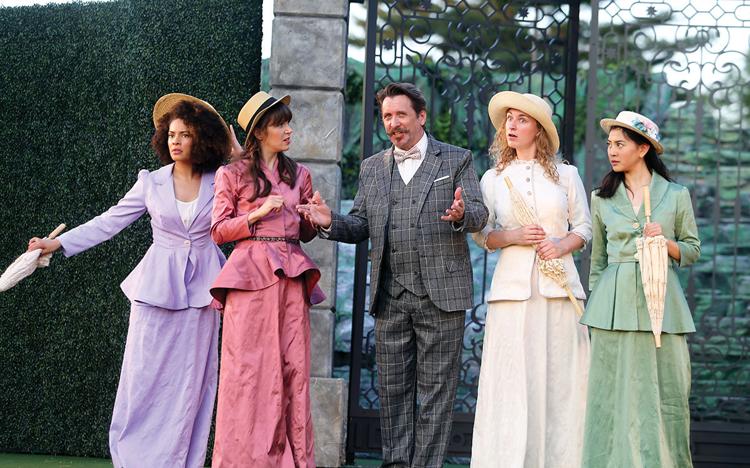 "I think this is Shakespeare's most feminist play," said Ridgley, executive director of Shakespeare Festival St. Louis. "These women have a lot more agency than even the typical Shakespeare heroine, and they drive the plot in a way that's different from Shakespeare's other comedies. These ladies arrive on a very serious diplomatic mission. Of course, once they get there some flirtation and romance ensues."
Shakespeare Festival St. Louis cast member Kiah McKiernan said although "Love's Labors Lost" is lesser known among Shakespeare's work, she ranks it alongside "A Midsummer Night's Dream" and even "Romeo and Juliet." She appreciates the role Shakespeare gives the leading ladies in this play.
"These women are strong and interesting," said McKiernan, a recent graduate of Webster University who plays Catherine. "They come as diplomats and they leave as diplomats. They hold their own, and I think women and people everywhere are going to appreciate that. It's also a lot of fun."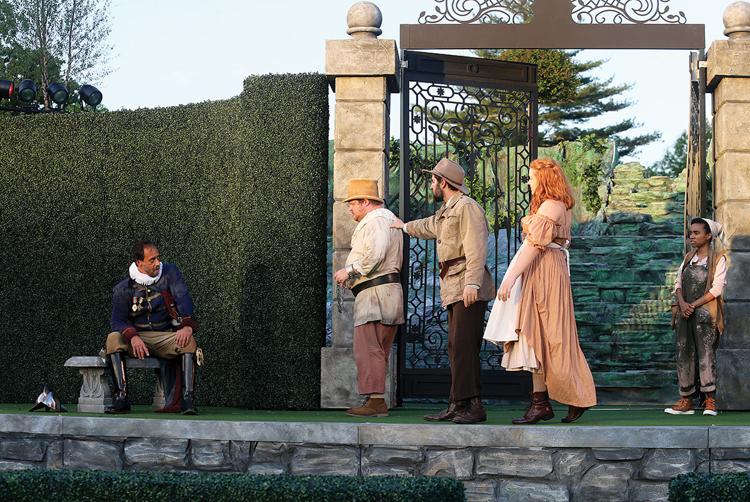 The Bard uses humor in "Love's Labors Lost" to show how society and culture often don't prepare people, particularly young men, for the realities of love and relationships.
"The play explores what happens when what people receive from the larger culture fails to prepare them for what it's like to actually be in a relationship with another human being," said Ridgley, a Central West End resident. "These guys have gotten their ideas about love from plays and poetry ... and over the course of the play they learn how off-base their ideas are."
"Love's Labors Lost" is one of Shakespeare's only plays set in a park, which makes Forest Park the perfect venue for it.
"We're blending the set into Forest Park – literally," Ridgley said. "There's grass on the stage, live trees ... it's going to be one big, beautiful place."
Ridgley hopes those who might be hesitant about Shakespeare will venture to Forest Park for this experience.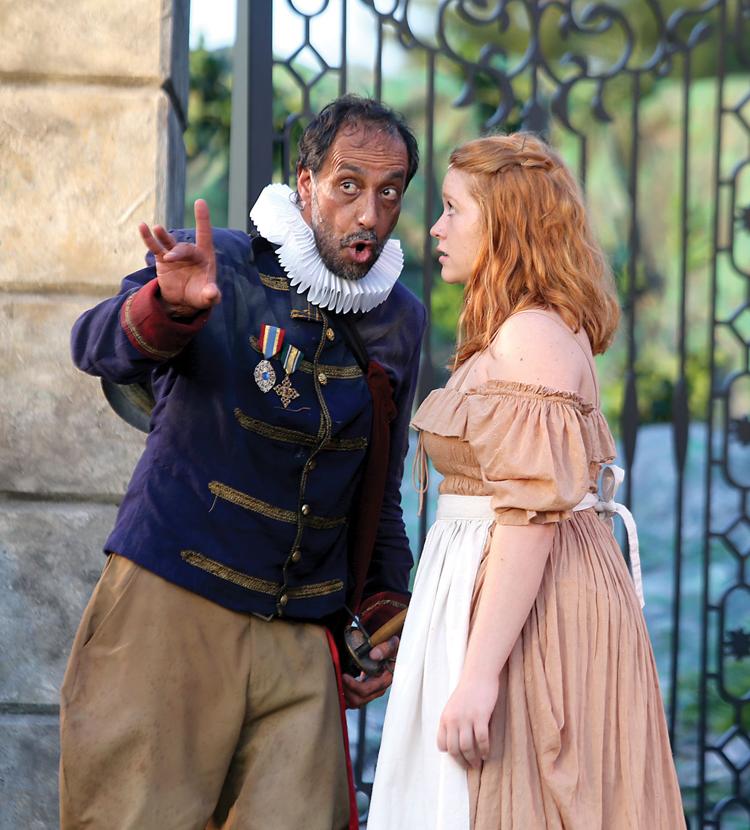 "It was written to be spoken," he said. "It's very different from the experience of having to read it in school. It's much easier to follow and understand when you've got great actors speaking it clearly, so give it a chance."
Many St. Louisans already have and now make Shakespeare in the Park one of their summer traditions. Ridgley said he's been surprised and thrilled by the city's appetite for free Shakespeare.
"I came from New York where we did Shakespeare in Central Park. The theater in the park holds 1,800 people," he said. "In the glen (in Forest Park), we've had 5,000 to 6,000 people on one night – that isn't happening anywhere else in the world."
Performance Details
"Love's Labors Lost" will run nightly (except Mondays) May 31-June 23, 8 p.m., at Shakespeare Glen in Forest Park, just off Fine Arts Drive on the east side of Art Hill between the Saint Louis Zoo and the Saint Louis Art Museum.
Concessions, gift shop and box office open at 5:30 p.m. A 90-minute Green Show kicks off at 6:30 p.m. and will feature local musicians, family art activities, free backstage tours and performers mingling with the crowd.
A 20-minute mini-play and preview of "Love's Labors Lost" will be performed at 7:15 p.m. Thursdays through Sundays by Shakespeare Festival's teen ensemble.
Bring lawn chairs and/or blankets. Attendees may bring picnic baskets with their own food and drinks. Food, beer, wine and soda will be available for purchase. Pets are welcome. Reserved parking and seating available. Visit www.sfstl.com for more information.