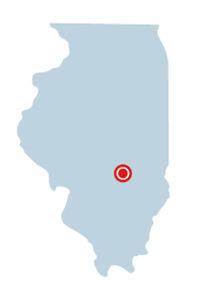 The gleaming Cross at the Crossroads, soaring nearly 200 feet skyward, is a landmark for the over 19 million travelers who pass through Effingham, Illinois, on Interstates 57 and 70 each year. The town is located about 100 miles from St. Louis.
With 17 hotels and over 65 restaurants, the town is a stop for many travelers. It also attracts tourists with such attractions as the Funfest Amphitheater, MY Garage Museum, The Effingham Performance Center, Tuscan Hills Winery, Lake Sara and more. The farm-to-table Firefly Grill was featured in the March/April 2019 Midwest Living magazine as No. 6 on "The Meals Worth The Drive List."
Also in Effingham, John Boos & Co. has been manufacturing kitchen equipment including BOOS BLOCKS cutting boards, since 1887. These cutting boards are widely used by celebrity chefs such as Bobby Flay, Emeril Lagasse, Martha Stewart and many more. John Boos' products can be purchased at its factory outlet.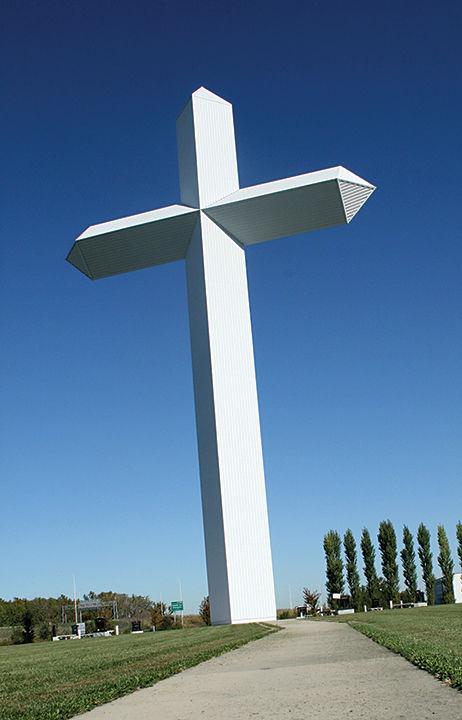 Hodgson Mill Mercantile is also based in Effingham where it makes nearly 200 products that appear in flour, baking mix, pasta, side dish and gluten-free grocery aisles across the country.
Effingham also hosts a variety of festivals during the year.
Shop from over 140 vendors and enjoy live music and food at the Hobnob Spring Market at the Effingham County Fairgrounds, April 26 and 27.
The second annual Spring Craft and Vendor Fair will feature over 70 crafters and vendors on April 28 in the Thelma Keller Convention Center.
Artists from across the region will participate in the Effingham Artisan Fair May 3 and 4. The fair also features wine, beer and bourbon tastings, Kids Korner, food and live music.
Sample over 20 craft breweries outdoors, at the "Middle of America Craft Brew Fest" on Saturday, June 1.
The 21st annual VW Funfest for Air-Cooled VWs at Mid America Motorworks runs June 7-9 with special displays, car show, Swapfest, seminars and more.
The Moccasin Creek Festival will highlight Americana music, plus arts and crafts on June 20-23 at Lake Sara.
On July 26 and 27, celebrate all things barbecue when downtown Effingham hosts EffingHAM JAM. The event features a barbecue competition, live music, food and more.
Lake Sara, located approximately 5 miles southwest of Effingham, is comprised of 614 acres with 38 miles of shoreline. Come for boating, fishing, skiing, swimming, picnicking, camping and vacation rentals.