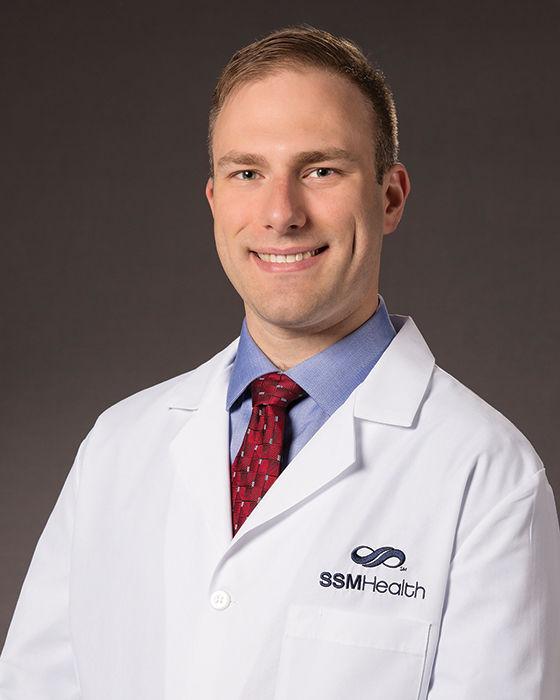 Joseph Eckelkamp, M.D., takes a compassionate approach to family medicine for patients of all ages at SSM Health Medical Group in Richmond Heights.
He is a board certified family medicine physician and has medical interests in general family medicine procedures. He is a member of the American Academy of Family Physicians, American Medical Association and the Missouri State Medical Association.
"Providing exceptional care and listening to patients of all ages throughout their lives, in both good times and bad, has been extremely rewarding and is why I became a family practice physician," said Dr. Eckelkamp, who has been with SSM Health Medical Group since 2016.
The SSM Health practice was developed to expand its exceptional health care services to those who live and work in Richmond Heights, Clayton, Ladue and surrounding areas. The practice is well supported by a strong network of medical specialists for patients who need referrals.
The practice is fully electronic with electronic records and MyChart. Patients can ask questions, see test results and request appointments. The physicians use this technology to better connect with specialists, patients and to better manage patients' needs.
SSM Health
1035 Bellevue Ave., Ste. 305
St. Louis, MO 63117
314-925-4741