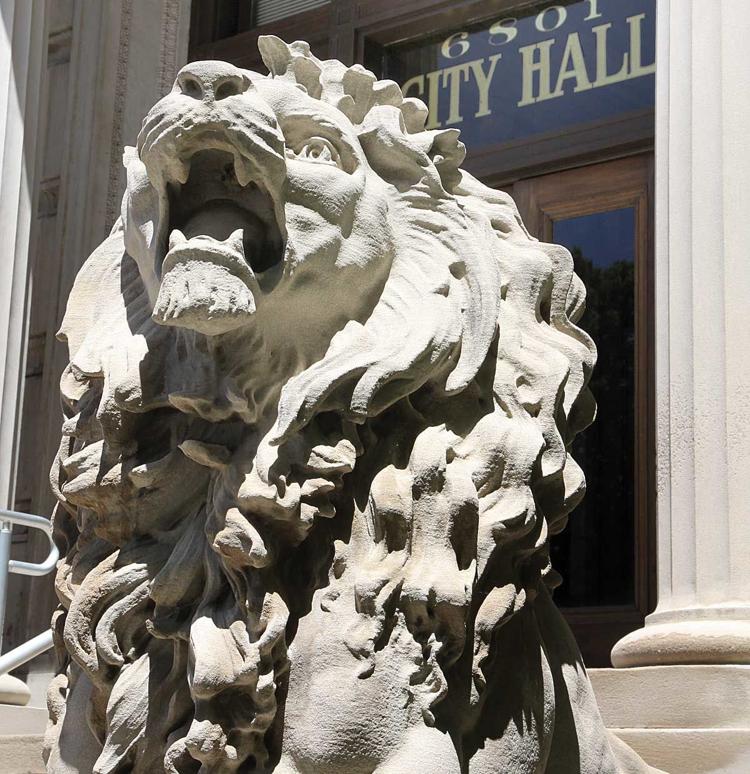 During a March 25 discussion session, the City Council of University City continued its examination of the proposed merger of St. Louis City and County by the group Better Together.
Terry Jones, a 32-year University City resident and professor emeritus of political science at the University of Missouri-St. Louis, shared his views about the initiative.
Jones said that over the past 50 years there have been some positive things to come out of area-wide collaboration, such as Great Rivers Greenway, the Metropolitan St. Louis Sewer District (MSD), the Regional Arts Commission and the Zoo Museum District. He said that while it might make sense to combine some entities like health departments, what is being presented by Better Together does not fit into that positive mold.
Jones opposes the merger plan and cited several reasons for his opposition, including his belief that the plan violates democratic norms. He questioned its financial viability and said that the process to develop it was not sufficiently open.
Jones described as "undemocratic" the fact that Better Together's plan is set to be decided by a statewide vote as opposed to a St. Louis area only vote. He took issue with the possible outcome that the plan is rejected by voters in the St. Louis area, but the rest of the state produces enough votes for it.
Jones is also opposed to the proposed charter, essentially the constitution of the new "metro" city, would be written by the mayor of St. Louis and the St. Louis County Executive with no vote of the people. He said it would go into effect unless two thirds of the 33 members of the new metro council voted to not accept it.
Jones described the financial situation of a possible new metro city as "not solid financial planning." Its backers have promised large cost reductions over time with no reduction in services, but have also said that over time, they would eliminate the current city earnings tax, which is a major source of revenue for the city of St. Louis as it exists now.
City Manager Greg Rose said he planned to contact Better Together about having a representative come to a future study session to meet with the council.
This is not the first time the council has addressed the Better Together initiative. In late February, the council passed a resolution opposing the plan and urging the St. Louis County Council and the St. Louis Board of Aldermen to oppose the statewide vote on the merger. Mayor Terry Crow also spoke against the plan in his State of the City address.