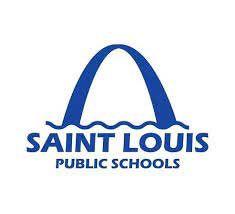 The names of seven candidates will appear of the April 2 ballot for two open seats on the St. Louis Board of Education. With Charli Cooksey and Katie Wessling not running for re-election, there are no incumbent candidates in contention.
After 12 years of state control over St. Louis Public Schools, the state school board is expected to vote later in April to reinstate the elected members of the St. Louis Board of Education.
School board candidates include Adam Layne, who ran unsuccessfully for the board in November 2018. Layne is a former Teach For America corps member at Clyde C. Miller Career Academy, a St. Louis public school. He is currently on the board of the new Kairos Academy charter school.
Candidate Louis Cross boasts a long career with St. Louis Public Schools. He served as principal and interim superintendent of the now defunct Ethel Hedgemen charter school. Cross was also with the teacher' union.
Bill Haas in no stranger to St. Louis elective politics. Haas ran unsuccessfully for the school board in November 2018. He served on the school board from 1997 to 2005, and again from 2010 to 2018. Among his many candidacies over the years, Haas ran as a Democrat for District 2 in the U.S. House in 2016.
David Merideth has several children attending St. Louis Public Schools. He served on a special committee in 2017, after the Saint Louis Public School District regain full accreditation, that studied the school board's role in future governance of the district.
Barbara Anderson is a graduate of St. Louis Public Schools who has taught on the elementary, middle and university levels throughout her career. She retired from St. Louis Public Schools in 2012. "I am first, and foremost, an educator," she said.
Tracee Miller has worked in St. Louis Public Schools as a middle school math teacher, and then as a contractor coaching teachers and managing academic intervention programs. She now works at Khan Academy.
Dan McCready is from Cincinnati, where he taught third and fifth grade math at a Cincinnati public school. "I learned from master teachers an important lesson: kids need to love their teachers if they're going to learn," McCready said. McCready currently works at KIPP Victory Academy, a St. Louis charter school.