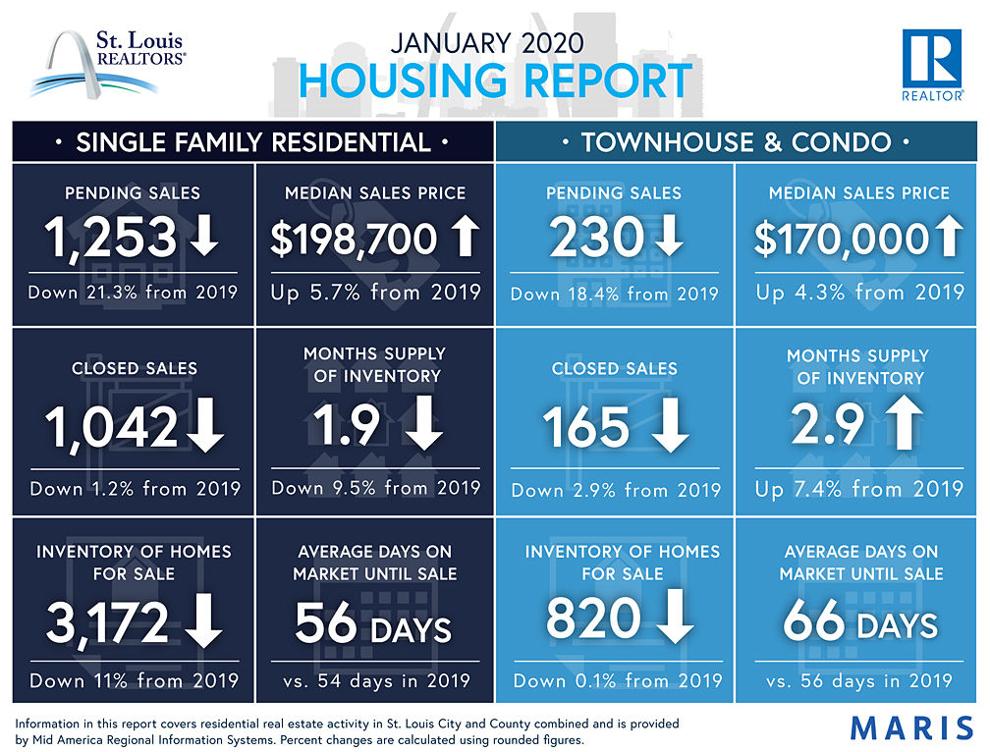 Those in the know insist this year — as has been the trend — will be a sellers' market for homes. St. Louis area housing prices have now risen for eight straight years, according to the Federal Housing Finance Agency Area. Home values are up 43% since they hit bottom in 2012, and 17% above the peak prior to the 2018 recession.
Bob Bax, co-owner of Berkshire Hathaway HomeServices Alliance Real Estate and on the board of St. Louis Realtors, said that overall in 2019 the number of closed sales in St. Louis city and county fell flat, while the medium and average sale prices of the closed properties continued to rise.
"The central corridor (of the county) was extremely busy in the fourth quarter of 2019, especially November and December, which is not typical," he said. "Also, January 2020 was not as busy but that could be due to weather and very low inventory."
He said expectations are that the first two quarters of 2020 will be strong due to the strong demand from buyers.
"But that will depend on if current homeowners decide to put their properties on the market," Bax said. "We are now off to a much better start in February versus January and expect this to continue through at least early summer.
"The interest rate environment has also been a nice factor in our successes in 2019 and again probably will help with the first and second quarters of 2020," Bax continued.
He added that the affordability index – which measures whether a typical family earns enough income to qualify for a mortgage loan on a typical home based on the most recent price and income data —continues to trend lower due to the consistent rise in sale prices which could affect some buyers in 2020.
"Similar to most election years, the real estate market in the second half of 2020 could be impacted by the anticipation of the election in November," Bax said.
Mark Ciapciak, also with Berkshire Hathaway HomeServices Alliance Real Estate, said often there is not enough home inventory available for those wanting to buy.
"Over the last three to four years, we have not had enough inventory of homes for the number of buyers looking," he said. "It has been a sellers market for the last three to four springs, and it appears that it will continue this spring as well."
He added that any home under $500,000 can be difficult to find.
"If your buyer is looking in the $200,000 to $300,000 range, it gets even more difficult to find something, and you frequently find yourself in multiple offer situations," Ciapciak said "First time home buyers are having a difficult time finding homes – there just are not enough homes on the market to go around."