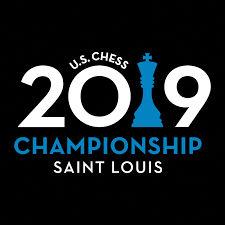 This summer marks a hallmark first for St. Louis, America's Chess Capital, as the Saint Louis Chess Club, 4657 Maryland Ave. in the Central West End, hosts national championships showcasing the best of American junior and senior chess.
For the first time, the U.S. Senior Championship, an invitation-only tournament for the top 10 players in the U.S. over 50 years old, will run simultaneously with the U.S. Junior and U.S. Girls' Junior Championships from July 10-20.
"We've been proud to host the future of chess annually with the U.S. Junior and U.S. Girls' Junior Championship for the past 10 years, but the addition of the U.S. Senior Championship makes this year even more special," said Tony Rich, executive director of the Saint Louis Chess Club.
The three 10-player fields in the championships will tie together chess past and future for a celebration of the best of chess.
U.S. Junior & U.S. Girls' Junior Championship
All eyes will be on 17-year-old Woman Grandmaster Jennifer Yu, who made history as the first teenager to win the U.S. Women's Championship in nearly 20 years this March with a dominating 10/11 score.
Yu will be competing for her share of the $20,000 prize fund against all male opponents in the U.S. Junior Championship, as well as the coveted qualifier spot to the 2019 U.S. Chess Championship. Alongside her in the field will be other talented juniors, including previous U.S. Junior Champion Awonder Liang.
U.S. Girls' Junior Championship
Headlining players include Maggie Feng, Emily Nguyen and defending champion Carissa Yip, whose electric strategies and tactics put them among the brightest young minds in the game. The 10-player field includes Thalia Cervantes Landeiro, the only competitor from St. Louis. Born in Cuba, the 16 year old is a Women's International Master, a National Master and one of the top female junior players in the country.
Along with winning the title, players will be up for the chance to win a piece of the more than $10,000 prize fund.
U.S. Senior Championship
The first-ever U.S. Chess-backed invitational championship for players over 50 years old, the annual U.S. Senior Championship, will be aptly hosted by the Saint Louis Chess Club alongside the country's other national chess championships.
The inaugural field will boast legendary chess players, including five U.S. Chess Hall of Fame inductees: Alex Shabalov, Larry Christiansen, Joel Benjamin, Gregory Kaidanov and Alex Yermolinsky.
Covering the action will be the expert commentary team of WGM Tatev Abrahamyan, GM Robert Hess and GM Jesse Kraai. The team will be providing game analysis daily via an online broadcast stream starting at 1 p.m.
To tune in for the broadcast or for more information, visitwww.uschesschamps.com.