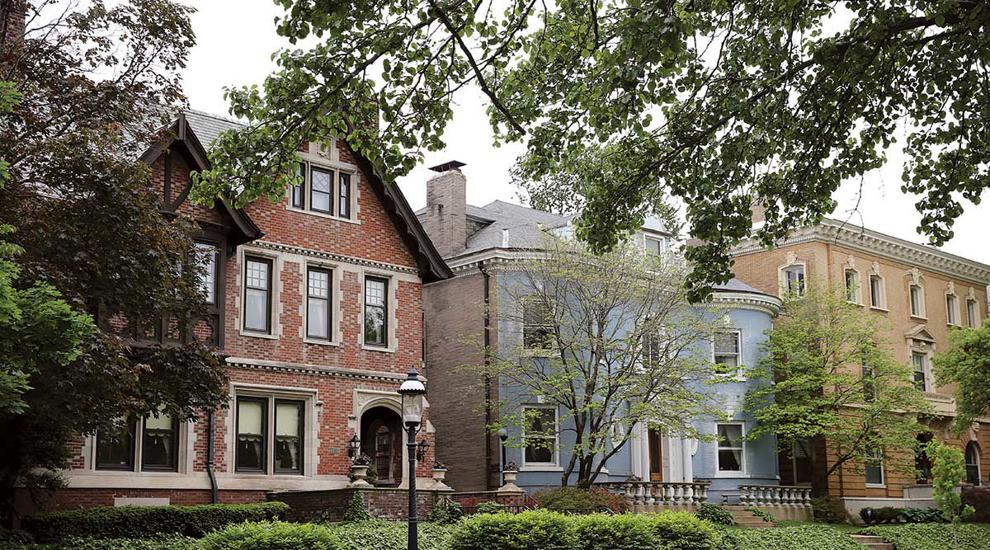 In the Central West End, Maplewood, Clayton and University City, a continuation of a two-year seller's market seems to be the outlook for 2019.
"January and February have been fairly flat. A lot of agents are holding properties off the market until spring. But we are seeing some percolation; we could see 'Katie, bar the door' action soon," said Susie Feinberg, vice president of Daniel B. Feinberg Real Estate Company on Skinker Boulevard.
A 3.875 percent fixed rate mortgage is standard at this point of 2019, with 30-year fixed rates hovering at 4.64 percent, Feinberg said.
"To someone like me who has been selling real estate since 1970 when rates were at 17 percent, this is incredible. But, yes, you are going to have some nervousness among first-time homebuyers, concerns about rates going up a quarter or half-point. If the Federal Reserve raises rates, mortgage rates follow. But not that much more," she said.
The central corridor is characterized by good public schools and young professionals who work for the BJC HealthCare system, Washington University, Saint Louis University and Cortex.
"You can sell a doghouse in Clayton because of the schools. Anything that is even remotely reasonable in price sells there immediately," said Karleen Hoerr, Feinberg's partner in what she calls their "boutique real estate office."
"(The Clayton District) is really like a big private school. University City also enjoys a good reputation school-wise," Hoerr said.
Hoerr characterizes the existing situation in the central corridor as "a seller's market. More buyers than sellers. They are out there in droves, with hardly anything to buy."
Feinberg said $200,000 is a good, standard range for first-time buyers right now.
"Almost anywhere in the area, a well-maintained house is going to sell very quickly," she said.
"The real estate cycle in this market is driven by the academic calendar. That has been the case for some time," Feinberg added. "We have properties that we have gotten six, eight offers for. We just have a typical University City property go on the market, and got multiple offers on day one.
"Many people in this area have professional positions with a university and they may not want to move until the end of a school year or when a contract is up," she said. "You don't want to put a house on the market for those people who want to move in June, it's too early. Selling real estate in this area means you understand these situations, which is a recurring part of living in the central corridor."
Feinberg said there is also a trend of empty-nest couples repatriating to the central part of the city, attracted to its conveniences and attractions.
"They don't have the school system as a consideration, so they're moving back where many of them started out from," she said.
Feinberg said one measure of a good real estate market can be weather.
"When you're out and about in cold winter weather showing houses, that's a pretty good indicator the market is doing well. And we've been out in the cold quite a bit already this year," she said.
The bottom line is that in the Central West End, Clayton, Maplewood and University City, buyers, sellers and real estate professionals are able to get what they want and need in the current climate.
"It's very happy, and very healthy. Looking like a good year, as last year was," Feinberg said.