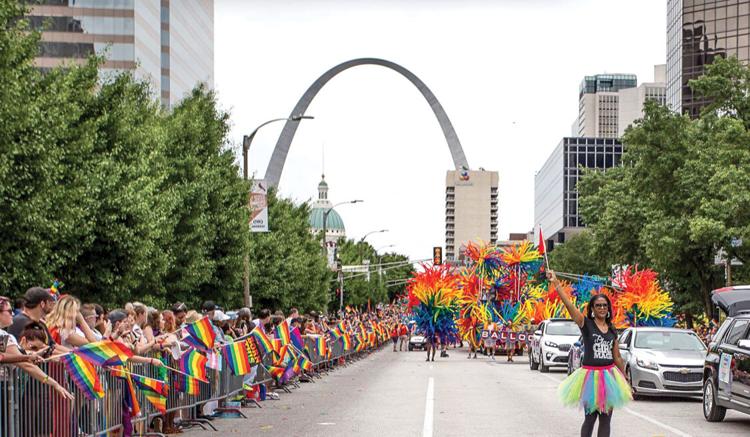 An estimated 300,000 attendees are expected to descend on downtown St. Louis this weekend, making St. Louis PrideFest the largest free LGBT pride celebration in the Midwest outside of Chicago.
With Swedish electropop headliner Iconapop and a parade on Market Street stretching from 8th to 18th streets, Pride St. Louis Vice President Marty Zuniga said the 2019 celebration will be bigger and better than ever.
Farther west, organizers of Tower Grove Pride also expect their attendance to rise exponentially. After an estimated 3,000 people attended last year's event in Tower Grove Park, about 13,000 have expressed interest on Facebook for this year's event.
The first Pride was held in the Central West End and Forest Park in 1981. In the 1990s, Pride moved to Tower Grove Park before finally relocating to its current downtown St. Louis location.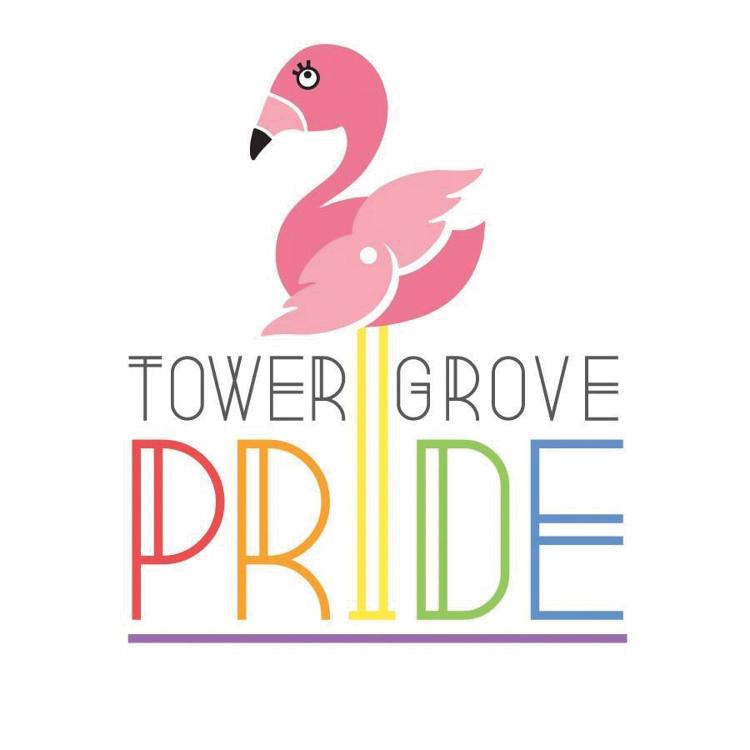 "Pride in the Park"
Residents of the Tower Grove area resurfaced the tradition of "Pride in the Park" last year. Tower Grove Pride founder Michael Powers said he and other residents wanted a more localized celebration.
Powers and neighbors first organized a Tower Grove Pride block party in 2012, with an estimated 1,000 attending. Soon after, they moved to the South Grand Business District before resettling in Tower Grove Park, 20 years after the original Pride left.
On Saturday, June 29, 30 entertainers will grace three stages in Tower Grove Park and more than 150 vendors will set up shop. A variety of local artists will take the stage. Tower Grove Pride will have everything from drag and burlesque to poetry, opera and rap.
Powers said the benefit of a locally organized and performed event allows a greater level of "intersectionality" throughout the community. When organizers and entertainers know the issues and interests of the St. Louis community, specifically the LGBT community in South City, they are able to connect with their audience on a more personal level, he said.
However, the main goal for Tower Grove Pride is to raise awareness for nonprofits. New this year, a third stage in the park will be dedicated to activism.
Powers said he hopes Tower Grove Pride builds community cohesion around nonprofits. Metro Trans Umbrella Group, PROMO, The Spot and other LGBT nonprofits provide resources including housing, community health and education.
"They are doing some amazing work to strengthen the lives of all the members of the LGBT community," Powers said.
Tower Grove Pride will be held Saturday, June 29, 11:30 to 7 p.m., in Tower Grove Park, Arsenal and South Grand. Learn more on the organizers' Facebook page, www.facebook.com/TowerGrovePride.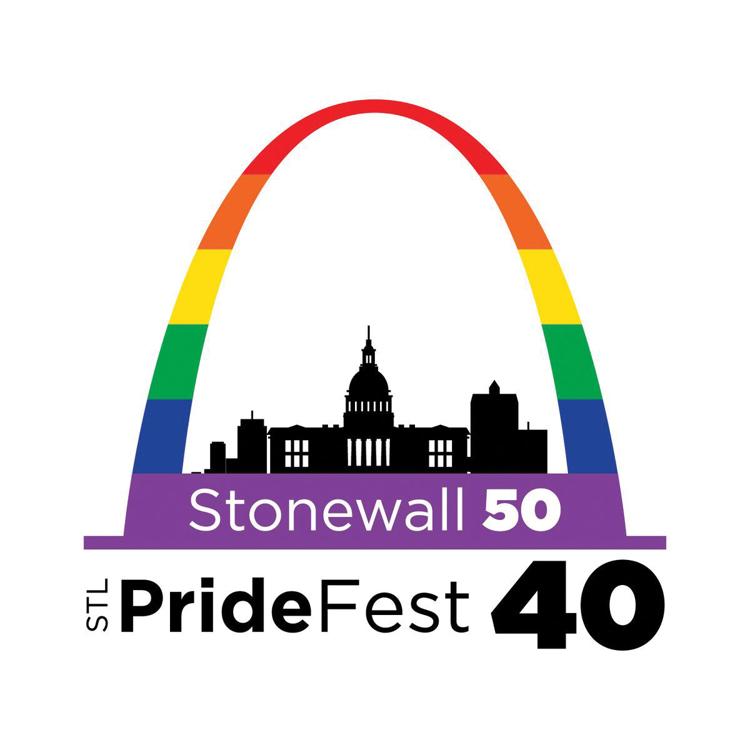 PrideFest 2019
Zuniga, vice president of the much larger downtown PrideFest, said the Pride St. Louis board also works closely with LGBT nonprofits. They are also more willing to work with regional and global corporations.
Zuniga said these corporations deserve recognition for the support they offer the LGBT community. Additionally, putting on a festival for 300,000 people takes a lot of support, he said.
Involvement of corporations in traditionally subversive Pride celebrations has left some LGBT individuals jaded by watered-down parades and festivals.
In St. Louis, downtown Pride received community backlash after the board's initial June 8 decision to not allow uniformed officers to march in the parade. This decision was part of the Stonewall 50 remembrance, honoring the 1969 riots in New York City for LGBT rights. Pride St. Louis then reversed that decision and announced that uniformed police officers will, in fact, be allowed to march.
This angered some in the LGBT community, who said that allowing uniformed officers to march compromises the safety of trans marchers and people of color.
However, Zuniga said that this situation has allowed an essential conversation to begin between city officials, the police and the LGBT community.
"The conversation about change that needs to be had starts within our own community," Zuniga said.
He said city officials are listening to LGBT voices now more than ever. According to Zuniga, this has the power to inspire longstanding change within the St. Louis community.
Powers agreed it is time for change. Instead of a single day in June, or even a month, Powers said St. Louis should celebrate its LGBT community all year. St. Louisans can continue the work that, for many, does not end on July 1.
"We encourage even more to be done," Powers said. "Let's not be one time a year. This could be something we could sustain and there's huge demand for people who want to come out and show support throughout the region."
PrideFest 2019 will be held June 29 and 30 at the newly renovated Soldiers Memorial, 1315 Chestnut St. in downtown St. Louis. Hours are 11 a.m. to 7 p.m. Saturday, and 11 a.m. to 6 p.m. Sunday.
The parade steps off at noon on Saturday and marches along Market between 10th and 17th streets.
An interfaith service will be held Sunday at 10 a.m. on the main stage.
For more details, visit pridestl.org/pridefest.