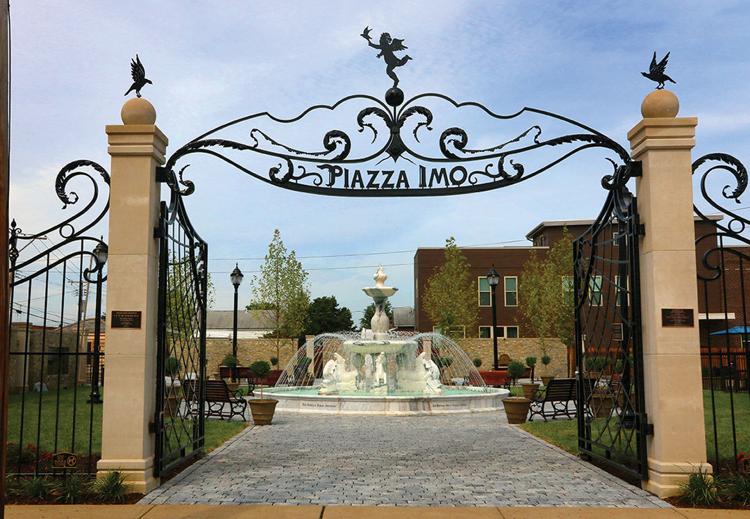 Piazza Imo is officially open in The Hill neighborhood of St. Louis.
Located across the street from St. Ambrose Church at 5130 Wilson Ave., the 11,000 square-foot gathering space is an Italian-style piazza featuring a 23-foot diameter marble fountain imported from Italy, stone chess tables, benches, pathways and original artwork.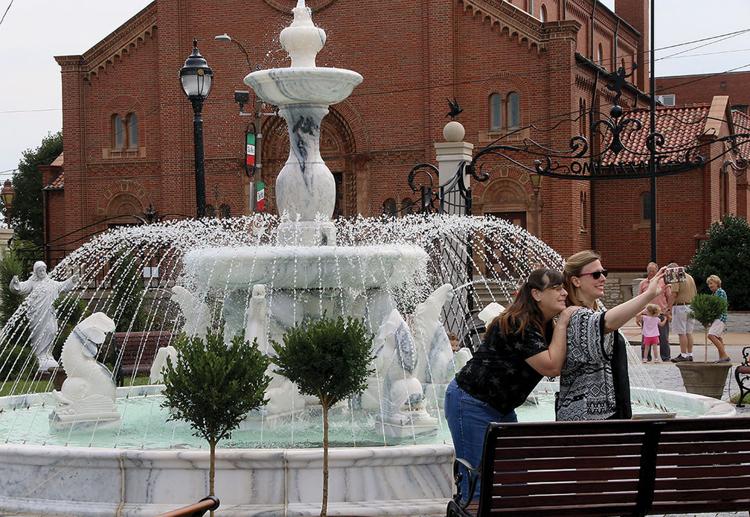 The main entrance is bordered by custom iron gates commissioned by Ed and Margaret Imo, designed by local artist Claude Breckwoldt, and produced by Eureka Forge in Pacific, Missouri and Empire Fence in St. Louis.
Each gate, including its header, is 14 feet tall and nine feet wide, weighing in at approximately 3,400 pounds. Mary Kirkou designed the letterhead for the gate header.
"We are honored to be able to help bring this stunning work of art to St. Louis and the Piazza Imo. We believe these gates, and the Piazza, will become a beautiful gathering place for all the people of St. Louis, and we hope everyone will come out to visit the Piazza and see these new, truly unique artistic gates in person" said Edward and Margaret Imo in a joint statement.