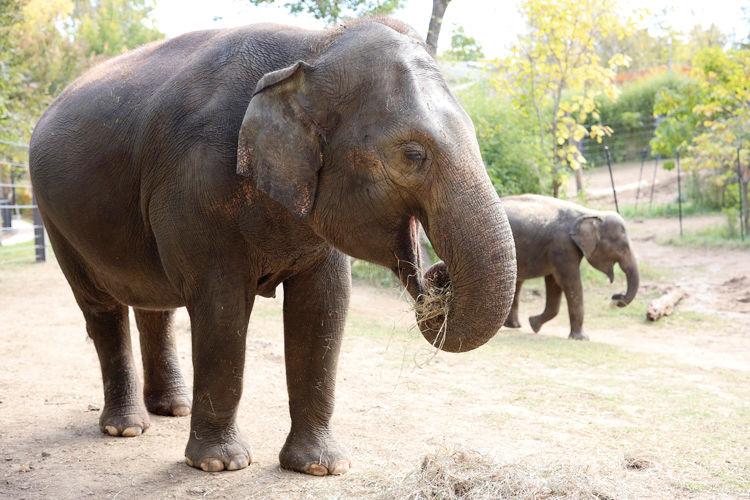 The Saint Louis Zoo reports that Asian elephant Rani (pronounced "Ronnie") is pregnant and due to give birth in summer 2020. Rani, 23, is the mother of Jade, 12.
The zoo's bull elephant, 26-year-old Raja, is the father. He was the first Asian elephant born at the zoo in 1992, and this calf will be his fifth.
An elephant pregnancy lasts about 22 months and a newborn weighs about 250-350 pounds. At this point, the sex of the calf is unknown.
Rani is part of a nine-member, three-generation elephant family that includes Ellie (mother), Maliha, Jade (daughter), Priya, Donna, Sri, Pearl and Raja at River's Edge and Elephant Woods habitats.