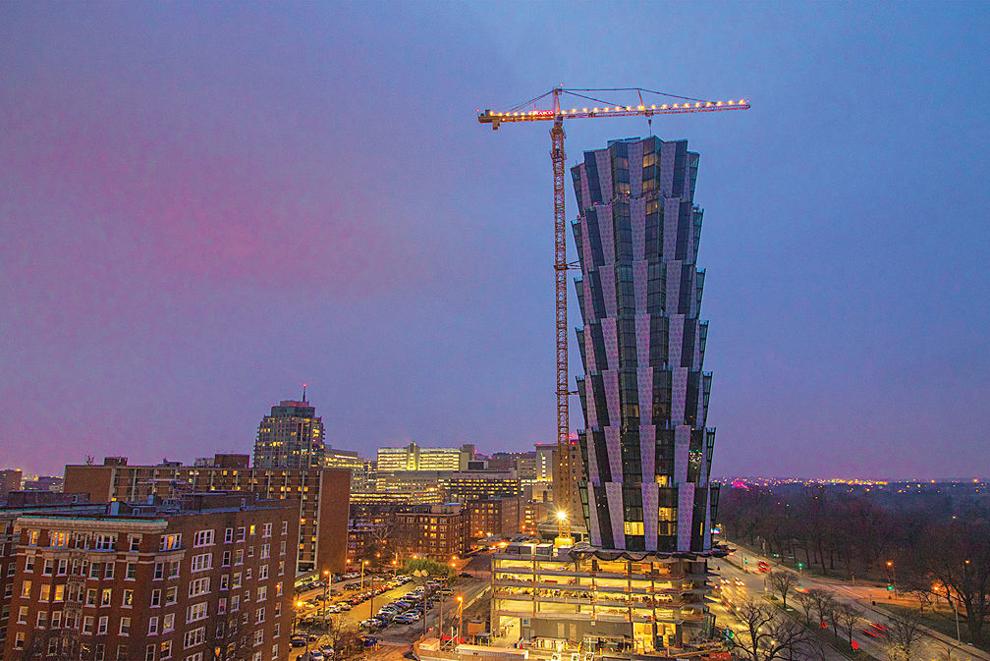 Only a little more than two years ago, the northeast corner of West Pine and Kingshighway boulevards was a parking lot.
Now the tallest building in the Central West End stands in its place, nearing completion and scheduled to start welcoming residents this summer.
One Hundred, a 36-story structure at 100 N. Kingshighway Boulevard that will house 316 apartments, already dominates the eastern skyline of Forest Park. Designed by Chicago architecture firm Studio Gang, its jagged, glass-covered façade (which has been compared to items including a magazine rack and stacked coffee filters) has quickly made it one of the most notable buildings in St. Louis.
"We hope that the 300-plus households in One Hundred will find the building a great place to live — a place where they make the best of the city that's around them," said Peter Cassel, director of community development at the building's developer, Mac Properties.
Mac Properties owns several other buildings nearby, including the Parc Frontenac and Montclair buildings that also front Kingshighway.
One Hundred's design provides floor-to-ceiling windows with corner views in every unit and private balconies on every fourth floor. Units feature nine-foot ceilings, stainless steel appliances, quartz countertops and full-size washer/dryers. A seventh-floor amenity area will include a fitness center and party room, as well as an outdoor pool and sundeck with barbecue grills. The building's lobby on Kingshighway will have attendants on duty 24 hours a day.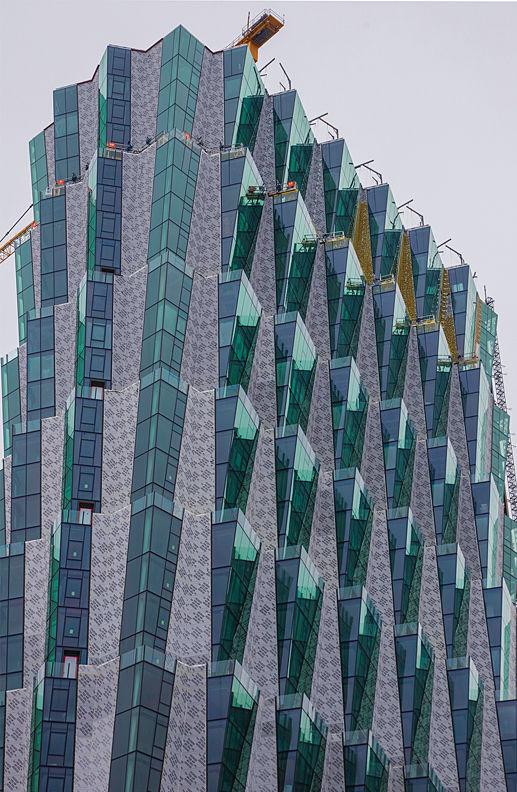 Units range in size from studios to three bedrooms. The lower floors will be available starting July 20, according to Mac's website, www.liveat100.com. The uppermost floors will be ready on Sept. 7.
All of this luxury will come at what will likely be the highest rent in St. Louis. A studio with 590-square-feet on the eighth floor is listed at $1,890 per month; a one-bedroom unit with 806-square-feet and a balcony on the 19th floor is listed at $2,980. Up on the 35th floor, a three-bed, two-bath unit with 2,097-square-feet is one of the priciest in the building, at $7,355 per month.
Cassel did not specify how many units are already reserved, but said "we've had a bunch of leases signed" and added that One Hundred is benefiting from pre-completion buzz.
"We've been so impressed by how excited people in St. Louis are about this building," he said.
As of mid-March, Cassel said it was too early to determine any possible impact on leasing from concerns over the coronavirus pandemic.
The building's ground floor will have a retail space of about 1,800-square-feet. Cassel said possible tenants include a coffee shop by day/wine bar by night or a yoga studio.
"We want the space to be something that helps draw together the Central West End and Forest Park," he said.
Aside from its prime location directly opposite the park, One Hundred benefits from being right up the street from Washington University Medical Campus, where institutions including the university and partners like BJC Health Systems employ around 23,000 people.
Before groundbreaking for One Hundred in 2018 the $130 million project received 15 years of property tax abatement from St. Louis city officials: 95 percent abatement during the first 10 years and 50 percent during the remaining five years.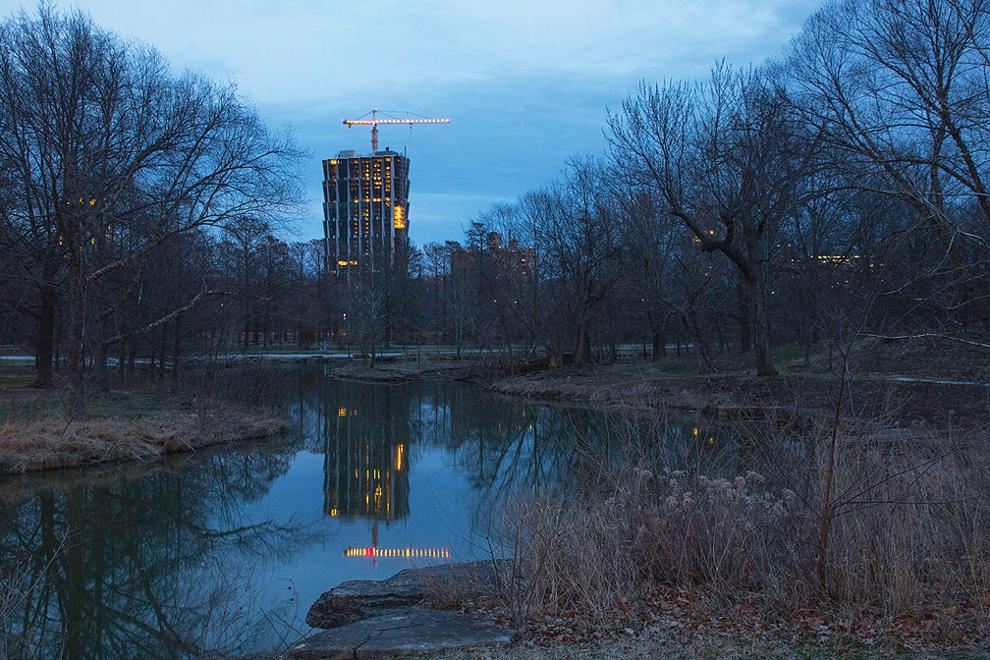 The One Hundred leasing office, which features virtual tours of the building, is located immediately north of the construction site at 100 N. Kingshighway. Hours are 9 a.m. to 6 p.m. Monday through Friday, and by appointment on weekends.