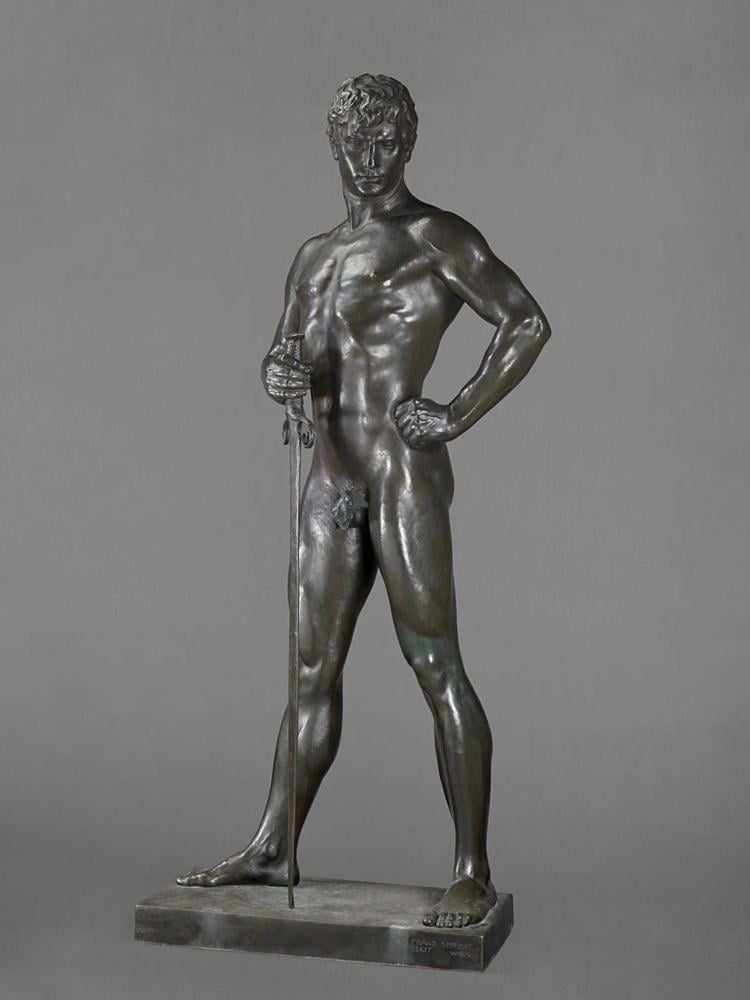 Following several years of discussions, the Clayton Board of Aldermen on April 9 decided to pass on an art loan from the Saint Louis Art Museum.
The board determined that there is not an appropriate place in the city to display the art — an approximately seven-foot-tall statue of a naked man.
Discussions began in June 2016 when the city's public art advisory committee notified the city of the possibility of obtaining the statue "Young Siegfried," along with two other pieces.
Throughout 2016 and 2017, the committee worked with the public works department, parks and recreation commission and city residents to find an appropriate location for the art.
Clayton Parks and Recreation Director Patty DeForrest told aldermen that it was determined that loans of two of the three pieces were not practical, with no indoor spaces large enough to accommodate them. However, discussions continued on the outdoor statue, with its possible placement at Oak Knoll Park, near the park's entrances on Big Bend Boulevard.
One of the buildings at Oak Knoll Park, however, is used by the Clayton Early Childhood Center. Several aldermen said the art was not appropriate given the number of young children who would view it on a regular basis.
Aldermen eventually determined that finding an appropriate place anywhere in the city would prove difficult, and instructed DeForrest to notify the art museum that the city was not interested in leasing the art.
The "Young Siegfried" piece was cast in bronze in 1928 by artist Franz Seifert. DeForrest said Siegfried is a mythical figure in the same vein as Hercules, representing a male hero ideal of strength and power. Numerous artists have created many pieces of artwork depicting the character.
City Street Contracts
In other business, aldermen approved a contract with SBC Contracting Inc. for an ADA improvement project for sidewalks, curb ramps, curbs and streetscape improvements throughout the city. The contract is for $103,544. SBC's bid was one of two received.
The board also approved a contract with Lemke Trenching & Excavating Inc., for alley replacement work in the Hillcrest neighborhood, Bemis Way and in spot locations throughout the city. The contract is for $699,400 in addition to a $70,600 contingency. The bid was one of two received.