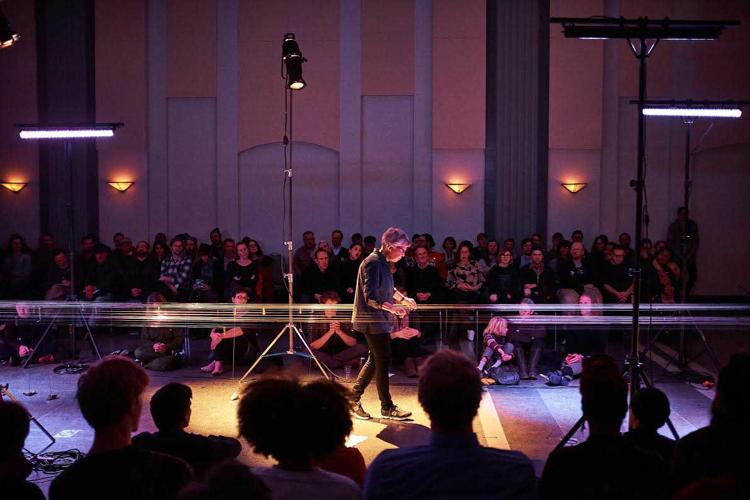 New Music Circle is excited to be celebrating six decades of bringing unique, innovative and cutting-edge musical experiences to St. Louis.
Founded in 1959, the nonprofit promotes exploration in the arts by presenting avant-garde music to local audiences. It is one of the longest-running organizations of its kind.
"New Music Circle has been a force in the St. Louis arts community for 60 years," said Michael Williams, a longtime board member of the organization. "We are the longest-established organization in the world that presents innovative and experimental music. New Music Circle has a reputation of bringing forward-thinking musicians to St. Louis that would not be presented in our region by other organizations."
New Music Circle introduces St. Louis audiences to the world's most adventurous and accomplished composers and performers. It also provides emerging artists a space to explore their creativity, try out new instruments and perform their most adventurous work for an audience.
Jeremy Kannapell, program coordinator for New Music Circle, said the organization's concerts and events have grown throughout the years.
"We've had tremendous growth in the past five years, and I would say the organization is as experimental as it's ever been," he said. "In our programming, we seek to represent as many facets of creative music and balance the stylistic approaches as much as possible. Some of the artists we present are just emerging, while other are well known and regarded icons. To have that range under one banner is really interesting to people seeking creative music in St. Louis."
Throughout the decades, New Music Circle has gained a worldwide reputation for maintaining high musical standards and is a unique cultural asset to the metropolitan area. It has put St. Louis on the map as a coveted venue for creative musicians to showcase their work for appreciative audiences, according to Kannepell.
"We bring artists, many of whom have never played here before, to very enthusiastic audiences," he said. "The audiences that show up range from people who are passionate art supporters to creative artists of all stripes."
New Music Circle concert goers are always in for a unique experience.
"Someone coming to one of our events could encounter anything from avante-garde jazz music to electronic sound art, or modern classical music to self-taught improvisers," Kannapell said.
The performance venues are often as unique as the artists. New Music Circle has presented concerts at St. Louis' Contempoary Art Museum, Pulitzer Arts Foundation, Kranzberg Arts Foundation, Joe's Cafe & Art Gallery, UrbArts, Off Broadway, the William A. Kerr Foundation and several other venues in the St. Louis area.
"We try to match the artist's content with the space," Kannapell said. "The venues our events take place at also expose audiences to different parts of St. Louis they may not otherwise go to."
Most of the artists New Music Circle brings to St. Louis often present master classes at colleges and universities to collaborate with other artists and give students a more in-depth exposure to the concepts and techniques behind their music.
"We have really tried to further the educational possibilities by having artists spend time in St. Louis through residencies, pop-up events, and artist talks and workshops, giving both the musicians and artists here an opportunity to share and network ideas," Kannapell said. "This season will probably host the most workshops and residencies we've had yet."
Many musicians who have come to St. Louis by way of New Music Circle are now repeat performers here, such as American creative jazz multi-instrumentalist composer and improviser Joe McPhee, who was part of the nonprofit's two-night 60th season opening concerts earlier this year.
"I've had the pleasure and honor to be presented by New Music Circle a number of times," McPhee said. "Each experience has been unique, highly rewarding and a model of professionalism. I look forward to the next time with great anticipation."
Despite its name, New Music Circle's reach goes well beyond music. In its efforts to promote creativity in the arts, the organization encourages musicians to collaborate with artists in film, video, dance and theater. These collaborations often lead to the creation of new instruments and playing techniques, and multi-faceted performances.
In addition to its concerts, New Music Circle also hosts a popular series called "Circle/Cinema" at the St. Louis Art Museum that pairs silent films with contemporary live music.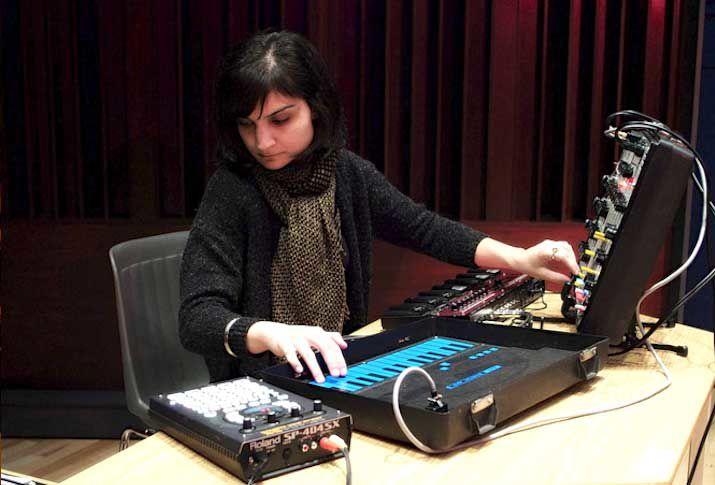 Upcoming Performances
As part of its 60th season, New Music Circle will present Montreal-based composer Sarah Davachi on synthesizer and electronics and New York-based saxophonist/composer Lea Bertucci in solo sets on Saturday, Jan. 19, at Link Auction Galleries, 5000 Washington Place in the Central West End. Tickets are $10 to $20. Doors open at 7 p.m., show starts at 8 p.m.
"We're really excited to use the space and present these musicians," Kannapell said. "This will be a first-time performance by two emerging experimental artists."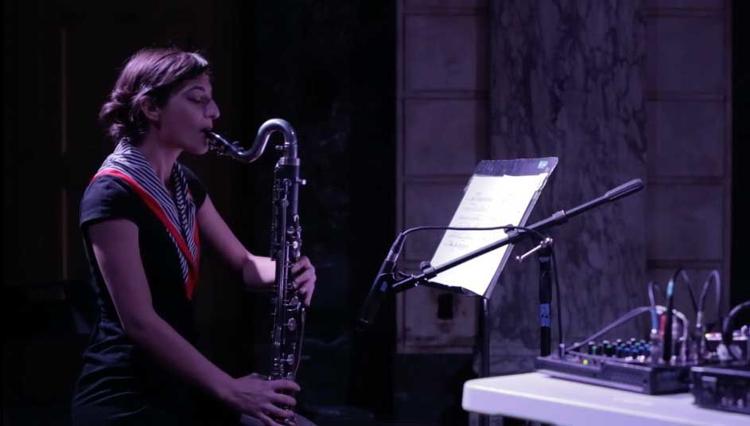 There are several other concerts lined up for the remainder of the 60th season.
"This current season was planned with the anniversary in mind so we really tried to make it special by bringing in first-time performances by iconic artists, as well as hosting some of our longtime musicians and colleagues," Kannapell said.
For more information about New Music Circle, the 60th season line up or to purchase tickets, visit www.newmusiccircle.org.