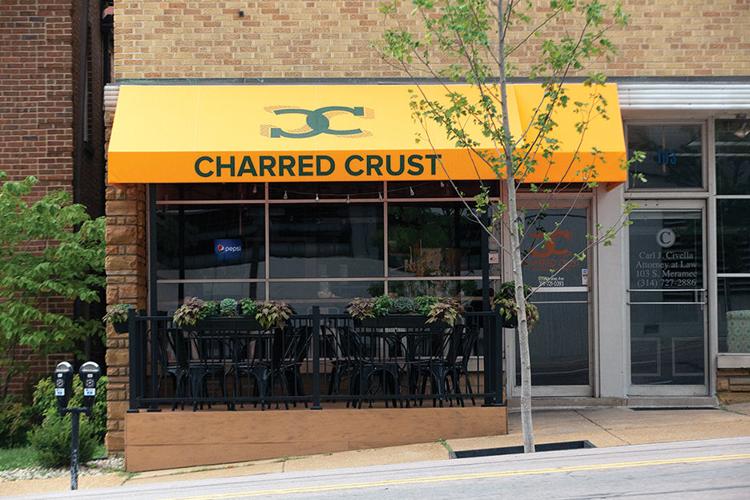 Chef James Flemming became interested in restaurants at a young age through watching his father cook. After attending — and teaching — culinary school, Flemming met fellow chef Andrew Simon working at Scape restaurant in the Central West End.
In spring 2018, the two began to conspire around a mutual goal; to share delicious food and fresh, local ingredients with the Clayton business district. Soon after, they put in their notices at Scape, and on Aug. 14, Charred Crust was born.
The American-contemporary restaurant, located at 105 S. Meramec Ave., is now serving up lunchtime eats from an on-site pizza oven. The name comes from their pizza cooking method, which Flemming said imparts an "earthy, nutty, crisp taste" into their crust. Ingredients are sourced locally whenever possible.
"We're a 95% scratch restaurant," said Flemming. "We use sourdough starters and a Napoleon-style crust, which is earthy, airy, crunchy and tangy."
Despite the name, Flemming is hesitant to call his restaurant a pizzeria. In addition to pizza, Charred Crust offers salads, sandwiches, pastas and more.
Charred Crust is open on weekdays from 11 a.m. to 4 p.m. Learn more at charredcruststl.com.