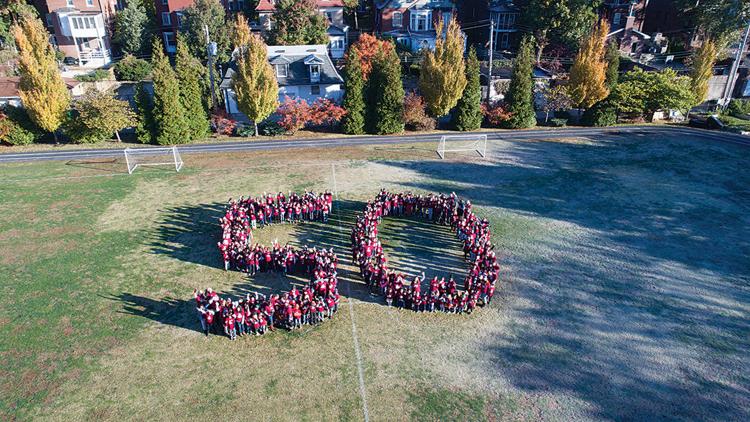 On Nov. 1, New City School, located at 5209 Waterman Blvd., celebrated its 50th day of school in 2019. But the number was significant in more ways than one; 2019 is also the school's 50th year in operation.
Past teachers, administrators and alumni converged that weekend to celebrate the milestone achievement with more than 300 current students. Festivities included singing "Happy Birthday" to New City School, sharing remarks over cake at a schoolwide assembly, and an aerial photo, taken via drone, of students, teachers and guests standing in the shape of a giant 50.
Head of School Alexis Wright attributes the school's longstanding success to its ability to stay true to its original mission.
"The values that this school was built upon and the values that our founders instilled in that first group of kids and teachers have certainly lived on," said Wright. "Academic excellence is the cornerstone of what we do, but we also think deeply about diversity and the kinds of people we want to graduate from New City. I think in some ways, the qualities that our founders envisioned in the school are timeless."
New City School was founded in 1969 as a response to a dilemma in the Central West End neighborhood of St. Louis. Three years prior, in 1966, two high performing schools — Barat Hall and City House — closed for good. Many parents or soon-to-be parents of young children sent their child elsewhere for quality education, and property values fell as families left the area to seek alternatives.
Remaining families and citizens discussed the possibility of founding a new school to address the problem. Alderman Henry Stolar and Washington University School of Law Dean Edward "Tad" Foote spearheaded a campaign beseeching contributions. Efforts were successful, and New City opened to a class of around 100 children at First Unitarian Church building at Waterman and Kingshighway boulevards, moving to its current building a few years later.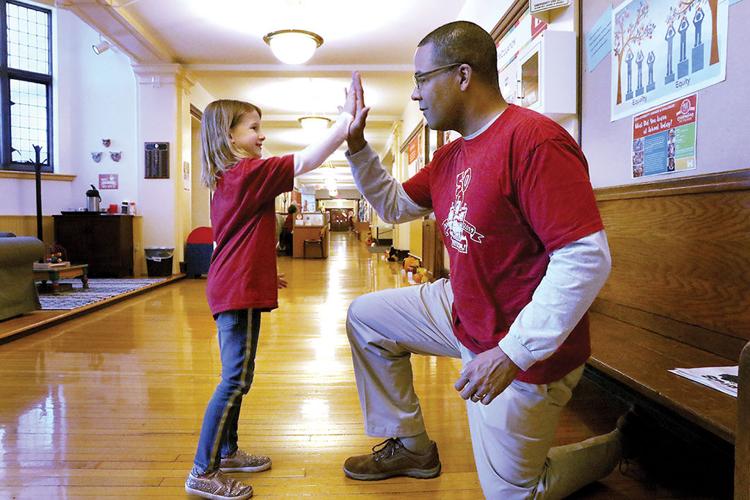 Fred Hale, who has lived in the Central West End since 1965, said support for New City School was present from the very beginning.
"It was an answer to a problem (parents) were facing. As the neighborhood came alive, New City School adjusted its point of view and expanded to reach out to a much broader area," said Hale. "New City School is an organization that made a significant contribution to stabilizing the Central West End and helping it grow."
A Vision Toward Diversity
According to Wright, New City School's founders had a vision of diversity — in particular, socioeconomic diversity. Their mission continues today with the variable tuition program, which allows for financial assistance for students who could otherwise not afford the $20,630 yearly tuition.
"The founders did not want a school built for one kind of family," said Wright.
Part of how New City caters to different types of kids began in 1988, when, under the direction of then-Head of School Tom Hoerr, New City began teaching under the Multiple Intelligences system. Conceived by Harvard Professor Howard Gardner, Multiple Intelligences is a learning approach advocating that there are eight intelligence types that need to be nurtured — linguistic, logical-mathematical, spatial, musical, bodily-kinesthetic, naturalist, interpersonal, and intrapersonal — and each student has their own strengths and weaknesses in each category.
New City students will continue to develop their multiple intelligences through a new Innovation Lab slated for 2020, where children will be able to problem-solve through activities like robotics, coding, design and math, as well as learn empathy, compassion and perspective.
Former teacher and Assistant Head of Admissions Betsy Blankenship, one of several former New City employees who returned for the 50th celebration, reflected on her observations over 30 years at the school.
"Most of the schools that started up didn't make it. We're the only one. That was because we could grow," said Blankenship, who began her New City career in 1976. "I like to say that we took the best of the open education movement and made it better. A core principle is emphasis on diversity. We're all better if we learn from people who are both similar to and different from ourselves."
"A Family-Run Operation"
Fred Hale's son Eli, now in his 40s, attended New City School shortly after it moved to the building on Waterman. While he praised the education his son received, Hale said the more important aspect was that New City was "truly a neighborhood school.
"It was not uncommon for the parents to get involved," said Hale. "(My wife) Lucy did the tree lot fundraiser. I coached my son's soccer team. All of the coaches were parents. It was really a family-run operation."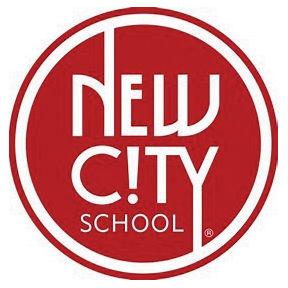 The legacy of parent involvement rings true still today. New City mom Julie Lazaroff said that she's met some of her best friends among fellow parents.
"That's really the secret sauce. Everyone knows each other and talks to each other. The sixth graders talk to the third graders with kindness. That comes from the administration and spreads through how the community interacts," said Lazaroff. "It develops the whole child so when they go out into the world, they are kind people."
Lazaroff, along with friend and fellow New City mom Maggie Pearson, is spearheading an agriculture-themed curriculum through the campus garden, built and tended to primarily by parent and community volunteers. New City School has plans in place to build a 16-person teaching kitchen by February 2020, where kids can learn about nutrition and cooking by preparing meals themselves.
"We're taking seeds all the way to the table," said Lazaroff. "We've already tried to implement some of that curriculum into our grade levels. For example, the first grade planted radishes and harvested them. I took the food home and prepared it. The missing step was being able to take them into the kitchen and create food. Now that we'll have the kitchen come February, we can do that in-house. That's an exciting component."
The significance of the garden's location will also become a teaching point, according to Pearson. New City School's proximity to the infamous "Delmar Divide" gives context to a discussion about food deserts, hunger and the luxury of fresh produce.
"There's a lot of food insecurity north of Delmar. It's important for students to know there are people going hungry blocks from where they go to school," said Pearson. "Food that isn't canned or processed is really a privilege of the wealthy. We don't think that should be the way things work. Also, we want to educate about climate change, food sources and food lines as they are changing pretty rapidly. This is important information for kids to digest."
Combined with other local efforts, the New City garden has donated thousands of pounds of fresh produce to area food pantries through its one and a half years of operation. That number will only increase as more students become involved.
Looking To The Future
So what's in store for New City's next 50 years? The school is currently in the middle of its most successful campaign yet, raising funding for the Innovation Lab, kitchen and variable tuition program. New curriculums are also in the works, with enhancements to the mathematics and literacy programs in the horizon.
But through these changes, said Blankenship, the school will continue to promote its core mission of the "four pillars" — academic excellence, diversity, personal intelligences and joyful learning.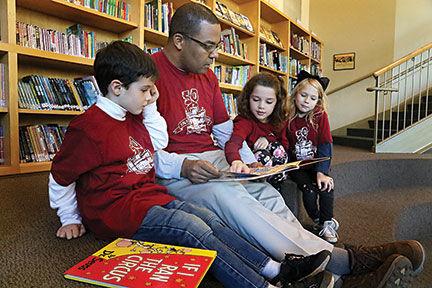 "The thing that kept me here so long is that even though it grew and changed with the times, New City School stayed true to the founder's principles; kids of different backgrounds and races would have the chance to learn together in an atmosphere that was experiential, joyful and hands-on," she said. "I think a lot of time, schools get so wrapped up in the academic piece that they forget about the most important job: to help raise good kids."