Due to high popularity, Explore St. Louis announces the extension of the international touring exhibit, Michelangelo's Sistine Chapel: The Exhibition at America's Center. The exhibit will be open Jan. 2, 3, 7, 8, 9, and 10 with extended days; 15, 16, 17 at America's Ballroom to allow more people to enjoy this once in a lifetime experience.
Tickets are limited and on sale at Ticketmaster.
An immersive journey through the iconic masterpieces that adorn the Sistine Chapel in Rome, Italy, Michelangelo's Sistine Chapel: The Exhibition transports visitors safely and responsibly to the Vatican, all while never leaving St. Louis. The exhibit covers nearly all of America's Ballroom's 27,625 square feet of space – allowing guests to marvel at one of the world's greatest artistic achievements, Michelangelo's renowned ceiling frescoes, up close and personal.
With expertise and care, each ceiling fresco has been reproduced in its near original size using state-of-the-art technology. Altogether, the exhibition features 34 displayed reproductions, including internationally recognized The Creation of Adam and The Last Judgement.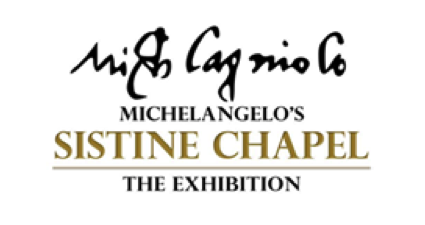 "With robust health safety protocols in place, we've welcomed residents and visitors alike creating an inspiring tourism opportunity and supporting the jobs of St. Louis hospitality professionals," said Brian Hall, Chief Marketing Officer of Explore St. Louis.
Timed tickets on the hour are available to ensure capacity limits and social distancing. Interpretive signs are available; audio devices with narrative accompaniment (in English or Spanish) will be sold at the Box Office for $3 to curate each guest's experience.