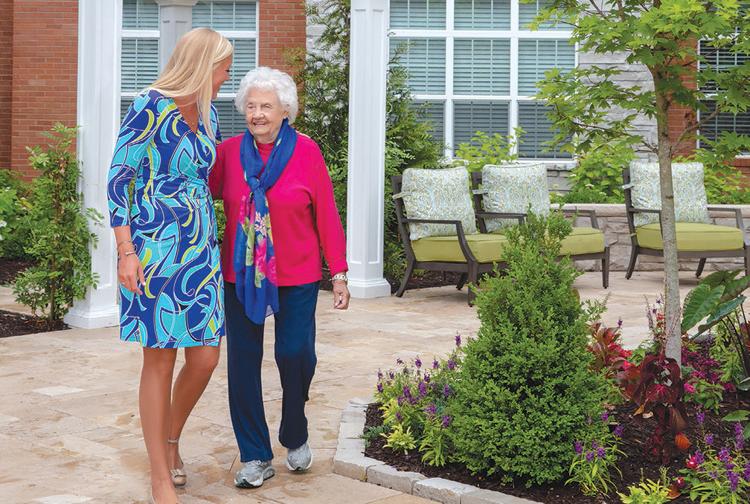 The current events have changed all our worlds quickly. We understand this has been a challenging time for everyone, but our commitment to a higher standard of care and personal attention remains steadfast. The health and safety of our residents continues to be the top priority and we are always here to help those vibrant members of our community thrive and pursue their interests.
At McKnight Place Assisted Living & Memory Care, we have become known for high-quality amenities, personalized services and expert care, but our history of making people a priority is what really sets us apart from other communities. With 30 years of experience in top-quality senior living, we know how to help residents live fulfilling lives. Our professional staff gets to know all residents and their families. Ownership and management truly care about all of the people and things that matter to each resident we serve.
Our staff builds trust with residents and their loved ones, so daily care can continue to be at a very high level. We are committed to personal well-being and satisfaction for residents plus as much happiness as possible. Catering to the needs of residents and their families, our staff works to make life easier and more convenient. Peace of mind is also important. That's why on-site nursing care, physical therapy and occupational therapy are available every hour of every day, year-round. The focus here is always serving our residents.
Our first-class culinary experience includes an expansive menu, custom food options, great conversations, first-class tableside service and quality atmosphere. Residents can enjoy a cozy breakfast by the fireplace in the Garden Café, gourmet lunch on an outdoor patio or multiple-course dinner in a formal dining room. Our community benefits from the work of an award-winning chef. He loves when residents share their favorite recipes, which expands his repertoire. Many recommendations become part of the everyday menu at McKnight Place.
Many senior communities are owned by large national companies. That typically leads to a corporate environment with no personal touch. Consider that to be the opposite of what has happened for 30 years at McKnight Place. Our owners are local, with each having an onsite office. They are dedicated to the St. Louis region. They are deeply invested in day-to-day operations and the lives of all concerned. Simply put, residents and family members with questions or concerns have access to decision makers.
We have 90 assisted-living apartments, ranging in size from large suites to single bedrooms with kitchenettes. Each unit includes beautiful crown molding and wood-style flooring, kitchens with custom wood cabinets and granite countertops, full-size refrigerators, spacious bathrooms, large windows providing natural light and nine-foot ceilings. We also have a special memory-care wing with 27 units for senior adults of all cognitive abilities. The suites have been designed to provide a secure and supportive lifestyle that maintains the look, feel and familiarity of each resident's homes.
Our community features beautifully-landscaped gardens, outdoor spaces and walking paths. We have all-inclusive services, plus amenities like a theater, art room, greenhouse and much more.
As a trusted expert in senior living, we're here for you or a loved one any time. Call us to help you through this time, answer questions or just to listen. We invite you to explore more. We're also happy to send you more information and you can even join our waiting list so you don't miss an opportunity to live an active and connected lifestyle.
We're here for you. Now more than ever. Call us today at 314-993-3333.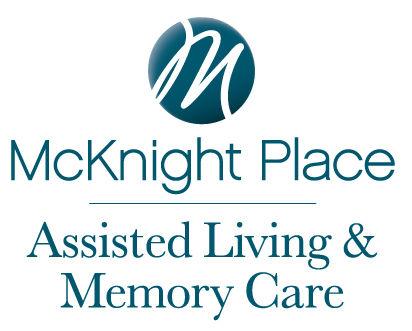 314-993-3333 | McKnightPlace.com