Two full-evening dance programs suggest local dance companies are exploring themes in even richer depth and detail. MADCO presents "Wallstories," commemorating the 30th anniversary of the fall of the Berlin Wall with reverberations on our current national climate. Big Muddy Dance Company starts the holidays early, presenting a contemporary dance satirizing the Charles Dickens' tale of greed and redemption, "A Christmas Carol."
Big Muddy Dance Company
First to dance into the holiday season is Big Muddy Dance Company with its satiric take on the classic, "A Christmas Carol." The lively personalities of these dancers bring to life any theme or stylistic approach a dance demands.
In this world premiere show, audiences will note many characters from the regular cast of Dickens' novel. Love trumps greed on a path to a redeemed Scrooge, but the journey is everything. Duets, solos and ensemble sections inhabit a present day setting for this tale.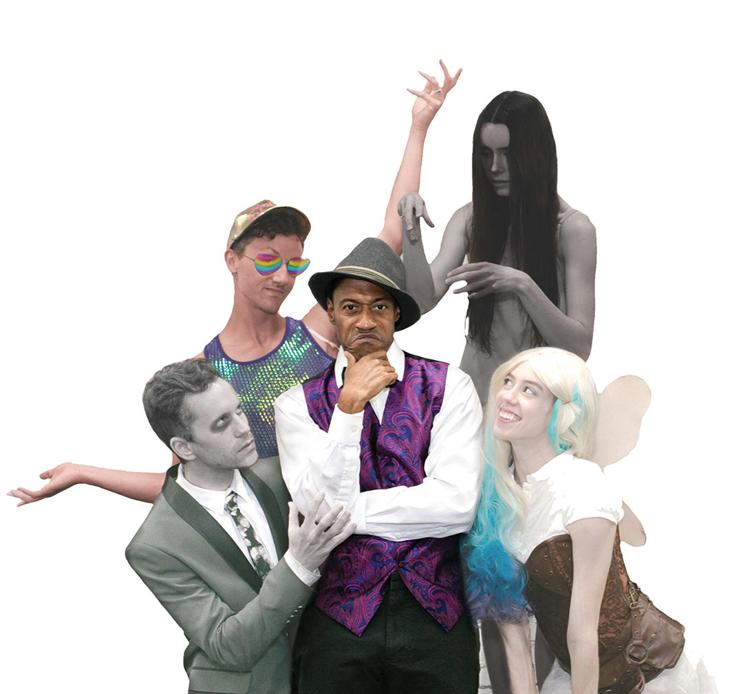 The shows are at Edison Theatre on the Washington University campus with an early start time of 7 p.m., Friday and Saturday, Nov. 14 - 15.
Artistic director Brian Enos' classical and contemporary choreography captures the zany shenanigans and other-wordly spirits that inhabit the story. A string quartet and a piano musician perform live to an arrangement of Tchaikovsky music by Brendan Hollins.
The program opens with a new work by Big Muddy dancer Dustin Crumbaugh for The Elevate Student Project's 10 pre-professional dancers.
For more information, go to www.thebigmuddydanceco.org.
MADCO
Modern American Dance Company (MADCO), founded over 40 years ago, continues to engage St. Louis audiences in the wide-range of human empathy, passion, struggle and triumph. "Wallstories" reprises the vision of Berlin-born German choreographer Nejla Yatkin. Yatkin, artistic director of NY2 Dance, drew on her memories as a teenager in 1980s Berlin to create this work in 2009 and performed 5 years ago in St. Louis by MADCO. Today, the audience inevitably will link them to the issues of today's southern border wall and other divisive tensions that wall us off from each other.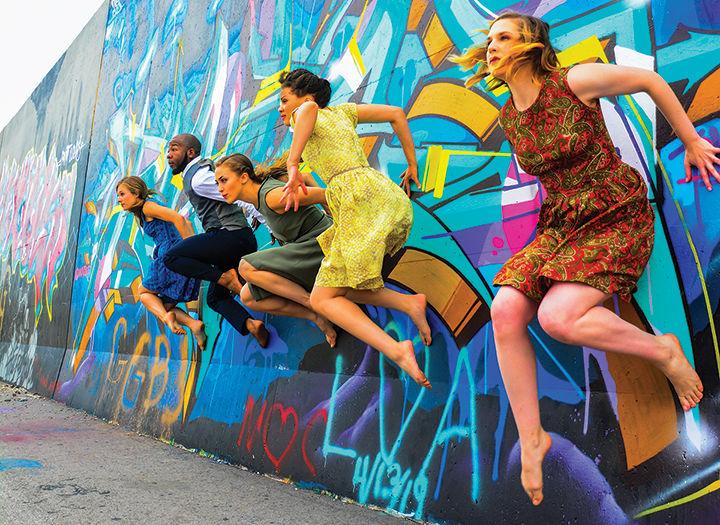 The work takes the stage Nov. 8 - 9 at the more intimate Lee Theater of the University of Missouri-St. Louis' Touhill Performing Arts Center at 8 p.m. MADCO director Nicole Whitesell stresses the "newly resonant" feel of this work.
She says about the company in rehearsal "…we all feel so affected by the parallels of social unrest and political upheaval."
The program includes 11 sections with titles such as "Honecker and Brezhnev's Secret," "Helpless on the Wall," "The Role of My Father," and "No More War, No More Walls." Eight company dancers perform to music from Pink Floyd's "The Wall," as well as Larsen and Sherman, and Bach. Also included in the soundtrack are interviews with people sharing the impact of living near the Berlin wall.
Attendees will see an exhibit called "Long Live Freedom," created by UMSL's German Culture Center. Its look at the courage of those who challenged the Nazi regime offers background that enhances the dance viewer's experience.
Go to www.madcodance.com for more information.