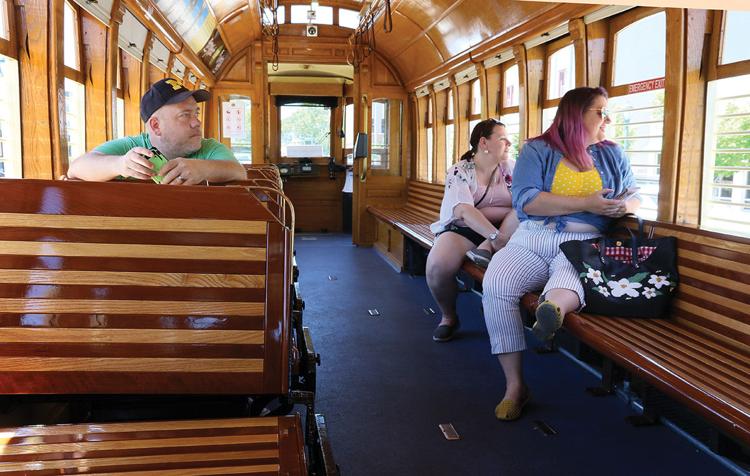 Between November 2018 and April 2019, the Loop Trolley Company sold almost 7,500 tickets during its Thursday-Sunday work week, deriving more than $14,000 in revenue — an amount below ridership expectations.
"As the temperature has increased, so has our ridership," said the company's executive director, Kevin Barbeau.
He pointed out that the statistics do not reflect repeat boardings or the nearly 1,000 complementary tickets given out for charitable contributions or promotional events since last November.
"Because we've only had two seasons so far, and one of those was a severe and frigid winter, we're taking the long view on ridership; following a full year and four seasons, we'll have a better idea of where our strengths are, ridership-wise, and which periods require special attention or activities to support and improve ridership."
Barbeau reiterated that the Loop Trolley is a non-profit, 501c3 organization contracted to operate and maintain the Loop Trolley system.
"Revenue is derived primarily through a one percent development district sales tax," he said. "This, along with ancillary income derived from advertising, sponsorships, merchandise and donations, is intended to cover our operations. We are actively seeking additional grants and funding streams to sustain and improve our service."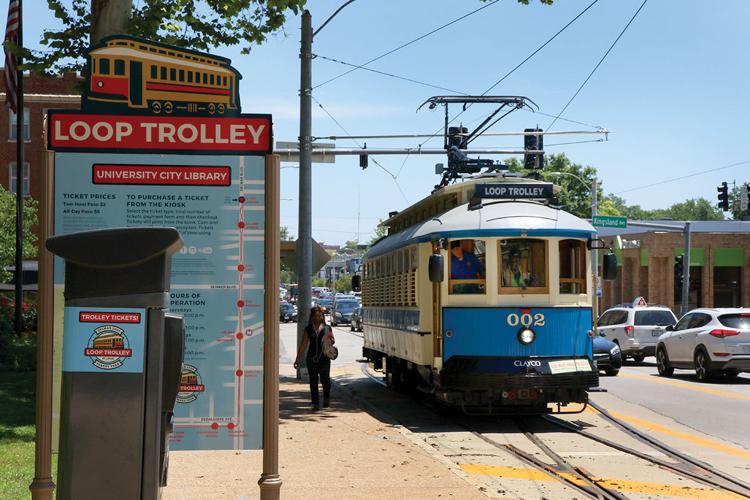 No naming rights have been granted to date. Barbeau said the trolley is not meeting expectations just yet, partially because it is not in operation every day.
"While we'd like to see the trolley reach a level where we consistently have half-capacity or more, on average, we recognize as a new system, it'll be up to us to continually prove its reliability and value," said Barbeau. "We are not operating at full, seven-day service yet. Once our third trolley is fully tested and certified, we'll quickly transition to seven-day service."
Vehicle accidents involving the trolley have been minimal, according to Barbeau.
"Through our first six months of operations, two cars struck a trolley. One eastbound car crossed the center line and struck our westbound trolley and the other car attempted an illegal U-turn in front of a trolley," he said.
Of more concern to him are drivers who continue to park illegally along Delmar Boulevard.
"For the most part, drivers are doing well parking on the trolley route, but there are still those who park outside the marked parking lane or in prohibited areas," he said. "It's important to make sure tires, sideview mirrors and other car body parts are all fully within the marked parking lane. More and more, we're seeing cars fold in their mirrors, which is greatly appreciated."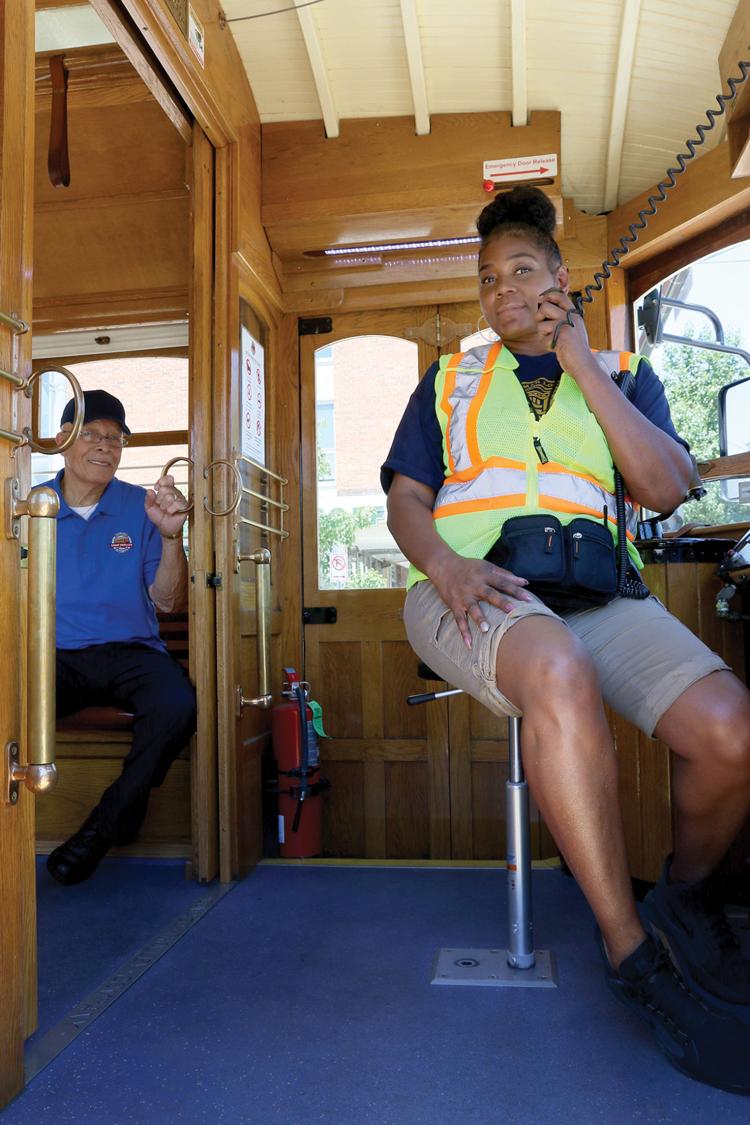 Barbeau said trolley operators are instructed to approach potential obstructions such as illegally parked vehicles at walk speed and assess if able to pass.
"In rare instances when a trolley has come into contact with an illegally parked vehicle, local law enforcement is contacted to ticket and tow the illegally parked vehicle," Barbeau said. "Even if not obstructing trolley movement, an illegally parked car may still be ticketed and towed by law enforcement."
The trolley has used two cars for most of the past seven months. Barbeau said that will change when a new addition to the fleet is ready.
"We're currently testing our third trolley, a 1920s model originally built in Melbourne, Australia, and most recently running in Seattle," he said. "It's been beautifully rebuilt and seats over 100 people. Once accepted into our fleet, we can move to seven-day service."
Beyond that, he added that the company has two additional Melbourne models in storage, which it intends to have refurbished and added to the fleet at later dates.
Until the end of the year or next year, no major changes will occur after the third trolley car joins the fleet.
"Our first year will be focused on observing and fine-tuning our operations — from schedules, to ride quality, to general day-to-day maintenance and performance," Barbeau said. "Once we enter seven-day service, we'll begin programming special activities and events on the trolley such as live music, historical speakers and some fun 'edu-tainment' events for kids — maybe something with PBS' Daniel Tiger."
Looking further into the future, the company plans to work on a goal of trolley founder Joe Edwards — extending the trolley beyond its original 2.2-mile line between the western end of the Delmar Loop and the Missouri History Museum in Forest Park.
"We have not started the process yet," Barbeau confirmed. "Our first goal is to move into the intended seven-day service. With a couple of years under our belt, we'll begin the work of meeting with stakeholders, identifying funding sources and preparing bid packages for an extension. We're eager to see what the public would be most interested in as far as a direction and location of the system extension."