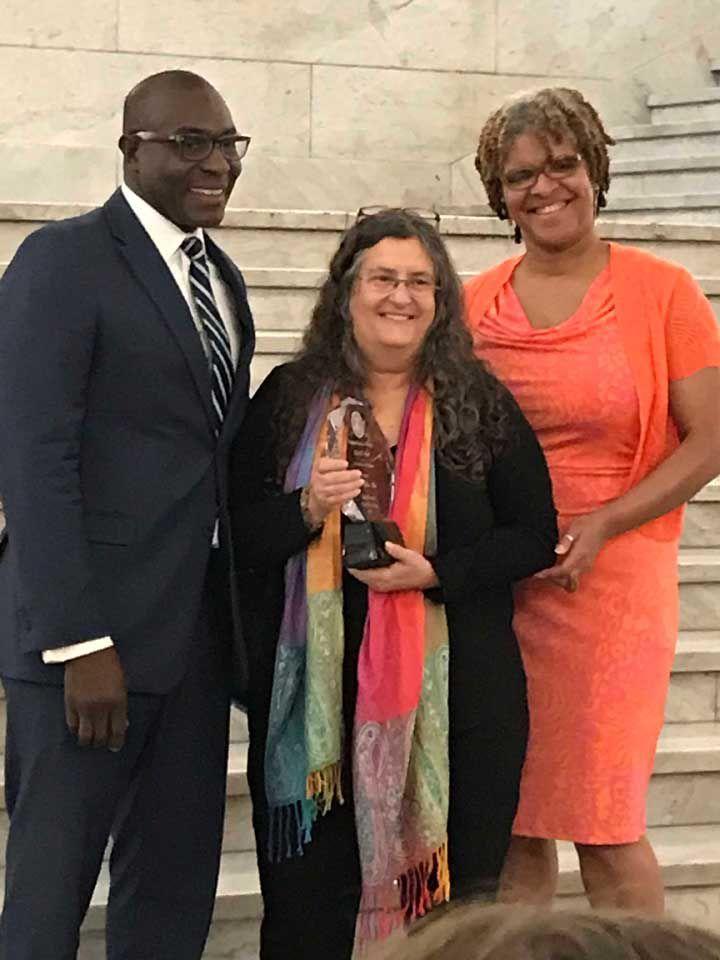 Jane Ellen Ibur was installed as St. Louis Poet Laureate on April 12 at a special gathering in the St. Louis City Hall rotunda. Ibur is the third named St. Louis Poet Laureate. She follows the late Dr. Michael Castro and Shirley LeFlore.
Ibur was installed by St. Louis Board of Alderman President Lewis Reed and task force chairperson Cheryl Walker.
Ibur said she intends to bring about the experience of poetry and creative writing to people of every age and in every imaginable setting, including schools, correctional institutions, museums, social services agencies, veterans facilities, homeless shelters and more.
Ibur is an arts educator with more than 35 years experience. She is a founder of, and lead faculty for, the Saint Louis Regional Arts Commission's Community Arts Training Program. She has an extensive following of students that range from young writers she taught in middle school summer classes to seasoned poets who workshop with her. She is an alum of Webster University.
For the past number of years, Ibur has written a poem a day. As of April 14, she had written a poem on 2,633 consecutive days. Her poems have appeared in numerous anthologies. She was a member of the legendary Soulard Culture Squad.
Ibur is the author of two collections of poetry: "Both Wings Flappin,' Still Not Flyin'" and "The Little Mrs./Misses."