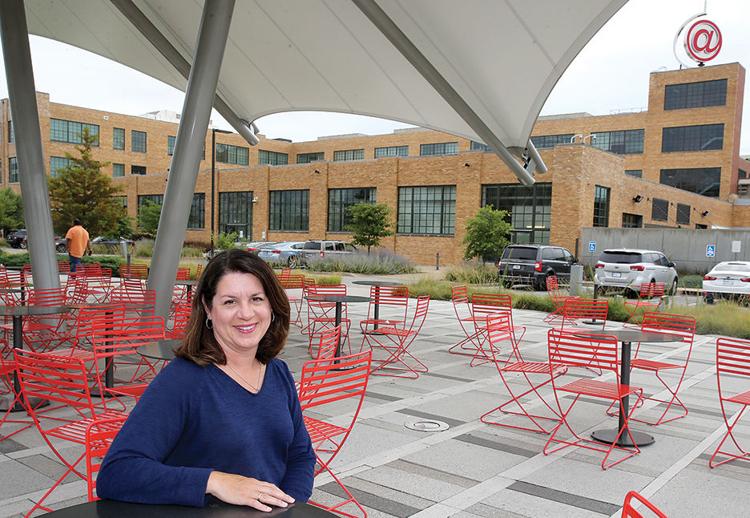 St. Louis-based venture capital forum InvestMidwest is under new leadership after the recent retirement of executive director Christine "Chris" Walsh. Middle America business entrepreneurs will now have a new, united voice through Walsh's successor, Phyllis Ellison.
InvestMidwest is an annual conference that showcases 35 to 40 Midwestern-based companies, primarily in three industry sectors: life sciences, technology and food/ag/bioenergy. The first conference was held in St. Louis in 2000, with originating support from the Danforth and Kauffman Foundations under the leadership of the St. Louis Regional Chamber and Missouri Venture Forum.
Walsh said there were 20 companies pitching their startup concepts during that first event. However, she then helped weave together a broader community of investors that enabled presenting company officials at InvestMidwest conferences over the last 20 years to raise more than $1 billion in equity, corporate collaborations and exit proceeds.
The conference, which alternates locations between St. Louis and Kansas City, now attracts 300-plus attendees from throughout the Midwest, especially Nebraska, Iowa, Illinois, Kansas and Tennessee.
Walsh retired this summer after being the first and only executive to head the nonprofit that harnessed and spotlighted the St. Louis business startup scene to top venture capitalists for the last 20 years.
New director Ellison applies firm definitions of creativity and innovation to her new goals for the group, with a definite emphasis on the latter.
"Creativity embodies ideas and research. But innovation takes steps beyond that by including technology improvements, plans about how to commercialize interesting concepts and how to place services and products into communities with expected affects or benefits to people," said Ellison.
She said she, too, has been working to grow the St. Louis entrepreneurship community since 2005. In addition to serving as Cortex Innovation Community's vice president of partnerships and program development, since 2012 she chaired the organizing committee for St. Louis's biggest celebration of entrepreneurs, Startup Connection.
In 2013, Ellison worked closely with ITEN as they launched the Kauffman Foundation's 1 Million Cups in St. Louis. She's also been on an investor advisory committee with Prosper Women Entrepreneurs (now Brazen), the Board of St. Louis Makes, and the more recently introduced House of Genius to St. Louis. She will continue with all her roles.
With Ellison at the helm, the InvestMidwest office was transferred from the St. Louis Regional Chamber to Cortex, which sits between St. Louis's Central West End and Forest Park Southeast neighborhoods at 4320 Forest Park Ave.
She said she's enthused to be able to host InvestMidwest for the first time ever in Cortex.
"I've been visiting other investor forums and have had an eye toward what parts of their events are strongest. I'm looking forward to adding new energy and responsiveness to the InvestMidwest conferences, keeping its key elements but adding a bit different feel and dynamic with the event not being held in a hotel," said Ellison.
Ellison said she especially wants to create more one-on-one opportunities for investors to speak to company representatives.
"It'll be wonderful to host the conference in Cortex, near all the great restaurants the area has to offer, as well as the future Aloft hotel being across the street so attendees should be able to stay there," added Ellison.
She's also focused on enhancing the strong startup ecosystem found in Missouri through being a unified entity, educator, communicator and representative with state legislators regarding topics, laws and issues about which the state's entrepreneurs should be informed.
"We all have a lot in common, and can do better if we step forward with a united, central voice," she said.
Walsh said the group was only able to build what they have due to the support of the Chamber. "They provided accounting, marketing and even staffing support for our events. We were a startup ourselves, albeit not-for-profit, and we're grateful the Chamber and our early supporters were willing to see our potential," she added.
However, Walsh's advice to Ellison was not to hold back in making strategic changes for future InvestMidwest conferences.
"Chris actually shared it as a bit of a demand to update the conference, and she set the stage for everyone to look forward to new aspects of it," said Ellison.