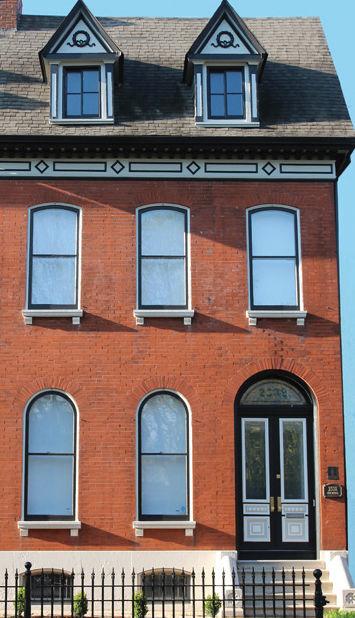 After many years of labor-intensive nights and long, work-filled weekends, Lafayette Square's "urban pioneers" celebrate their 50th annual Spring Home and Garden Tour June 1-2.
In addition to viewing spectacular homes and gardens, the "50 Years of Saving a Place For You" tour will feature a host of before and after photos from days past.
Dick Stockmann and his wife Sharon, longtime Lafayette Square residents, bought their first house there in 1974. They restored that house and four others, plus built a new home where they now live, all within a few blocks of each other.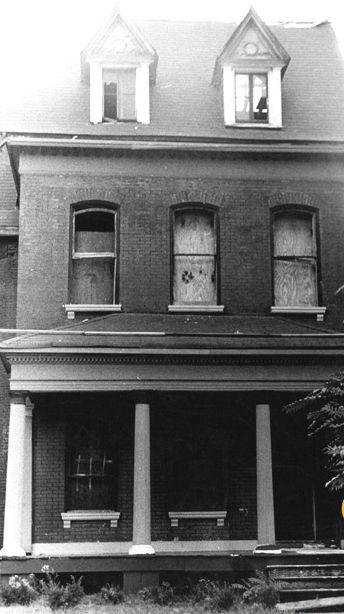 House restoration and renovation on the Stockmann houses took place "for the best part of 25 or almost 30 years," Dick Stockmann said. "But the intense stuff, I mean there was about 10 or 12 years where virtually every weekend you were working on the house."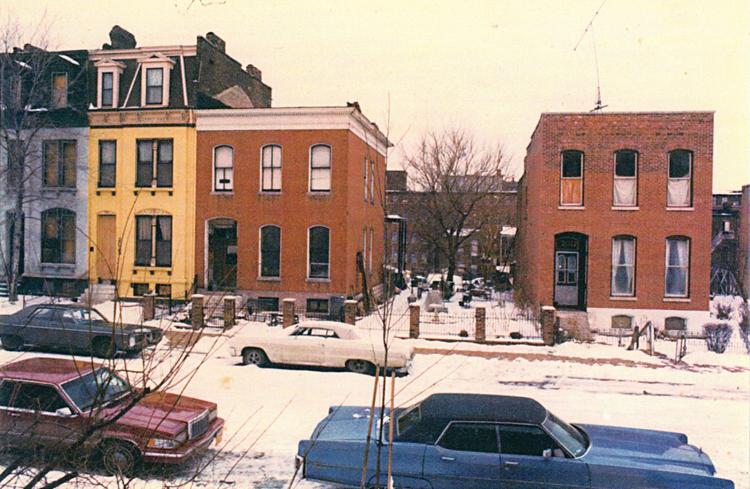 Back in 1968, insurance companies, banks, city hall and most of St. Louis considered Lafayette Square to be a "tear down" area, he said. But the Stockmanns and many hundreds of other "urban pioneers" looked beyond the negative spell cast on the neighborhood and noticed how much potential there was because of the large, well-made sturdy homes with many special features, great Victorian architecture and the heart of the neighborhood being Lafayette Park.
When Ron and Judy Taylor bought their first house on Rutger Street in 1974, the conditions were far from ideal.
"It was in crummy shape," said Judy Taylor. "Our parents prayed for us that we would make it."
Many of the buildings in the area had been rooming houses for years, said Tom Keay, originally from St. Francois County, Missouri.
"Conditions, I guess, got so bad, the owners wouldn't do anything," he said. "So people just walked away from them (the houses) and they were just wide open," resulting in vandalism, he said.
He and his wife Lynne, also from St. Francois County, moved to Lafayette Square in 1970 as newlyweds and ended up buying a rooming house there.
Both the Keays and Taylors, young and optimistic, looked at moving to Lafayette Square as an opportunity.
Ron Taylor, a former Iowan, said he quickly became interested in the neighborhood at first glance.
"I just kind of wandered down here on a house tour and three weeks later bought a house," he said, laughing. They weren't very expensive back then."
Judy Taylor, who's from Nebraska, said, "We don't fool around. When we find something we like, we stick with it."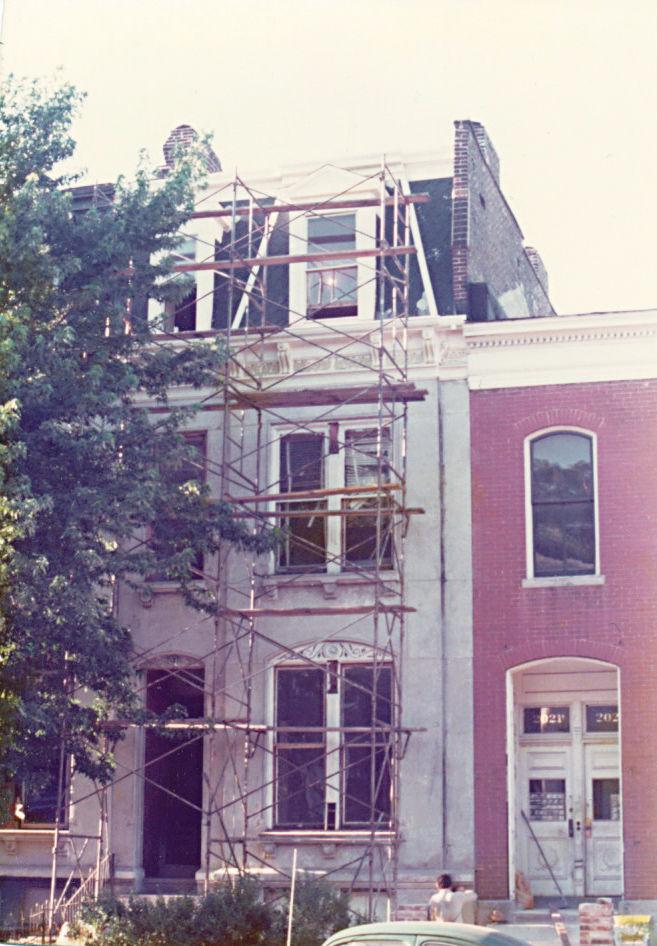 When the Keays visited Lafayette Square and saw the bad condition of many of the houses, it seemed to motivate, not deter them.
"We were quite interested and almost immediately started looking for a house," said Tom Keay.
Full of ambition and idealism, as "20 somethings" the Keays were more than ready to take on a challenge.
"It was the '60s," he said. "Let's put it this way. We were ready to change the world and this was one way of doing it."
Ron Taylor said "the neighborhood was pretty rough, but there were a lot of us that came down at the same time," liking old houses and the prices they were selling for.
"A lot of us didn't know a whole lot about restoration or reconstruction or carpentry or anything," he said. "We kind of learned by doing. But we found out there were enough of us here that if you didn't know something, you probably knew somebody that did."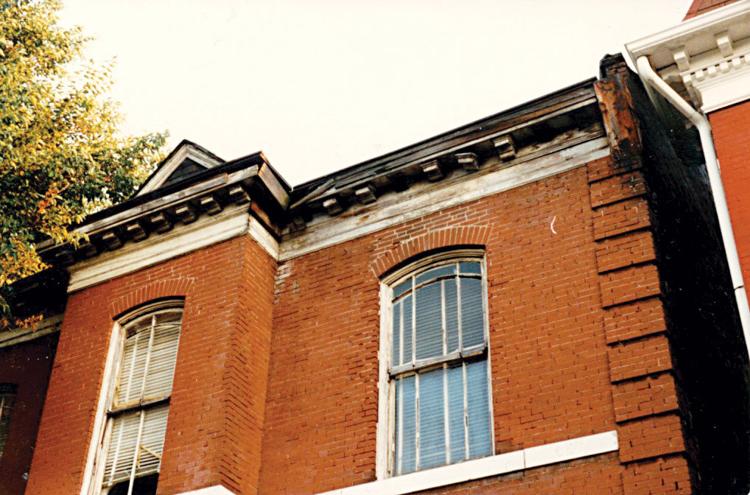 The Taylors are in their third house – all on Rutger Street. Each house they bought was bigger than the previous one with their current house having about 3,200 square feet. Ron Taylor said the block of Rutger they live on also has many advantages because it's a dead end street. This means less vehicle and foot traffic, resulting in much less noise, he said.
"We really like this block. We've been pretty happy here. I'd say we've done pretty well" on their three houses, he said.
Tom Keay said since he and his wife Lynne are not from St. Louis, they had a much more objective view of Lafayette Square than native St. Louisans. Keay said residents who grew up in St. Louis had biases that the neighborhood "was very bad" because of living here for a long time.
"It almost took people who had not grown up in St. Louis to see the neighborhood in a different light," he said. It was never a high crime area, even though "it was perceived to be," Keay said.
Tom and Lynne Keay have always lived in the city since moving here in 1970, even though they resided downtown for about 18 months after selling their first house on Mississippi Avenue and waiting for their second home to be finished.
They bought two adjacent homes nearby on Vail that needed a lot of work and decided to bridge the two into one house. It was almost like a new house, he said, because about 80 percent of it had to be demolished before being rebuilt and connected.
Looking back over the years, after buying their first house in 1974, St. Louisan Dick Stockmann knows it has been much hard work, but overall thinks of it as a wonderful experience.
"It's been spectacular," he said.
Describing the inscription on a Christmas ornament that was a merchandising item sold at different neighborhood events a few years ago is how they feel about the success.
"'Lafayette Square, a dream come true.' And for us, I've been here a long time," he said. "That pretty well says it all. It's better than we would have ever expected."
Lafayette Square Home & Garden Tour
Lafayette Square celebrates 50 years of "saving the neighborhood" with its 50th annual Spring Home and Garden Tour, to be held June 1 and 2, from 10 a.m. to 5 p.m.
The tour, with the title "50 Years of Saving a Place For You," celebrates how a group of residents rallied to form the Lafayette Square Restoration Committee and start the 50-year house tour tradition.
The self-guided Spring Home and Garden Tour begins at the Park House, 2023 Lafayette, where tour-goers pick up their tickets. This year's tour features a 6,500-square-foot Romanesque German Revival home with three carriage houses, a stately home from the very first tour on one of the oldest private streets in St. Louis, and lovely gardens that make the most of urban green spaces.
Tour-goers can also view a 50th anniversary display of before and after photos of Lafayette Square homes that were "saved," shop for antiques, enjoy carriage rides, vintage base ball and a concert in the park.
Tickets are $25 in advance, $30 at the door. Visit lafayettesquare.org for tickets or more information.