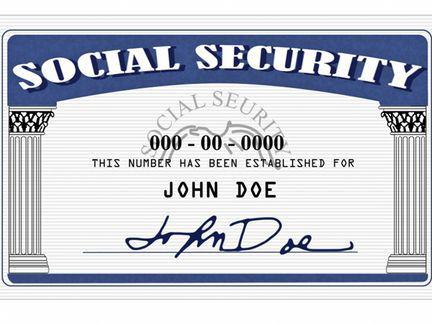 As seniors watch their fixed incomes sapped by rising utility bills, real estate taxes and grocery costs, Martin Walsh of St. Louis County has a little advice. Walsh argues that seniors can take steps to strengthen Social Security, Medicare and other programs that can be essential to their well-being.
"Seniors are understandably scared when they hear that Social Security is going broke and that Medicare has to be cut because it is unsustainable," said Walsh. "They need to know that these claims are not true and that there are ways to keep these programs viable and to even strengthen them."
Walsh is a board member and an education representative with the Missouri Alliance for Retired Americans. He is available to speak to groups and correct misconceptions about programs such as Medicare and Social Security.
"It is frustrating for me to see people at political rallies yelling: 'Keep the government's hands off my Medicare.' It's frustrating because this health insurance program for older people is, in fact, a government program," Walsh said.
"It's also very unfortunate that some people believe Social Security is going bankrupt and adding to our national debt and, therefore, it needs to be cut," added Walsh. "Nothing could be further from the truth."
According to Walsh, Social Security is a separate government account with a $2.9 trillion surplus at present, which it lends to help the general revenue deficit. He said it earned $83 billion in interest in 2018 through its lending, based on the figures available in the Social Security Trustee Report.
The national office of the Alliance for Retired Americans contends that Social Security is in a position to make cost of living adjustments calculated using the Consumer Price Index (CPI) for elderly consumers. This would ease the squeeze that many seniors are feeling now.
Richard Fiesta of the national office argues that seniors should ask their U.S. representatives to make the needed cost of living adjustments. The national office is also advocating an adjustment to the cap on earnings that are subject to Social Security withholding.
According to Walsh, a hike in the cap would insure the health of Social Security for decades to come. If it is not adjusted, there could be trouble ahead.
"If we do nothing, by 2035, benefits will have to be reduced to about 77 percent of current levels," said Walsh, "Since the financial future of so many is uncertain, and saving serious money is so hard, we should actually be trying to increase the guaranteed benefits."
Current Benefit Levels
Social Security is an essential earned benefit for millions of American families. Nearly 63 million people receive monthly benefits: 46.8 million retirees, 5.9 million people who have lost a spouse or parent, and 10 million people with disabilities.
The average benefit for a retired worker is now at $1,461 per month. Fully 21% of married seniors and 44% of unmarried retirees rely on Social Security for 90 percent or more of their income.
"For the life of me, I don't understand why there is legislation out there now to cut and to harm such an essential and successful program for older Americans," Walsh said.
"When I go to senior centers, I get very positive feedback about Social Security," Walsh said. "But there are proposals to reduce the number of administrators and employees who make it work. That will lead to seniors yelling: 'It took me three weeks to get an answer to a simple question.' And that is what people who want to tear down the program want to hear."
Founded in 2001, the Alliance for Retired Americans is a grassroots organization representing more than 4.4 million retirees and seniors nationwide.
Headquartered in Washington, D.C., the Alliance has chapters in 37 states, including Missouri. State chapters advance public policy to strengthen the health and economic security of older Americans and to teach older Americans how to make a difference through activism.