Easter is long over, but if you're like me, you stocked up on half price candy the Monday after and are still working your way through it. Or perhaps you bought several bags of fun mix for an egg hunt that didn't happen. However you got your candy, I can bet you still have some Peeps laying around.
In my nearly 27 years of living, I don't think I've ever purchased a package of Peeps. Growing up, my parents would include one in my Easter basket each year; purple for me and yellow for my sister. Even after I moved out, my dad would still assemble a basket for me on school breaks. This year, after hearing we had no Easter plans, my neighbor brought over a smattering of Easter treats. Included in that smattering were two packages of Peeps.
My dad didn't want them. My sister didn't want them. I took home both packages. And a few days ago, underneath the wrappers of chocolate eggs and gummy bunnies, I found them, uneaten.
It's not that I dislike Peeps. But I'm also not the sort of person who would sit down and eat 10 marshmallows from the bag. I'm more of a chocolate gal.
Anyhow, It took a bit of creative thinking, but I came up with a delicious way to consume them; popcorn balls. If you're a family sheltering in place, trying to dispose of your leftover Easter Peeps, check out the recipe below. It can easily be reproduced with marshmallows instead of peeps — just replace the 10 peeps with 10 large marshmallows. 
I recommend using all same-color Peeps at a time, but feel free to make multiple colored batches for a striking assemblage of treats!
Peepcorn Balls
Ingredients:
-1 package of Peeps (10 peeps)
-1 package microwave popcorn (can be plain, butter or kettlecorn)
-2 T butter (unsalted if using salted popcorn)
Instructions:
1) Melt the butter in a pan over medium heat. Add in Peeps and allow to melt down into goo, stirring occasionally. Don't worry if there are some lumps or if it's not uniform in color.
2) While Peeps are melting, pop the bag of popcorn according to the instructions on the box. Spread popcorn into a single layer on a baking sheet lined with foil to cool. Remove any unpopped kernels.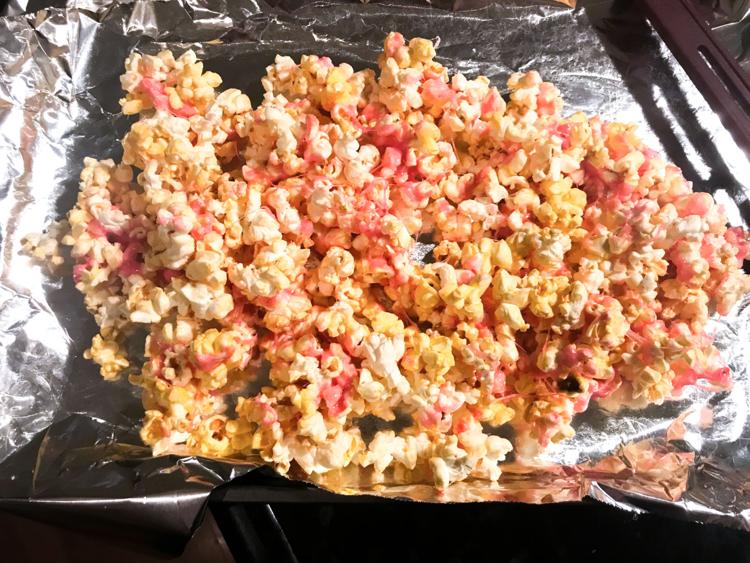 3) When Peeps are fully melted, remove from heat. While mixture is still warm, drizzle over the popcorn. Stir with a rubber spatula to distribute the marshmallow over the popcorn as evenly as possible.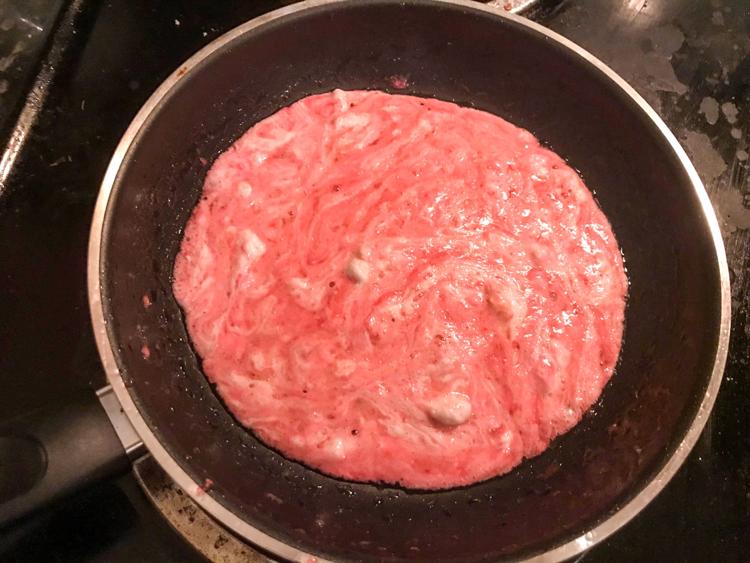 4) Allow marshmallow and popcorn mixture to cool slightly. When cool enough to touch, form the mixture into several spheres, pressing them firmly in your palms to condense them. Make as many or as few spheres as you like, depending on what size balls you're going for.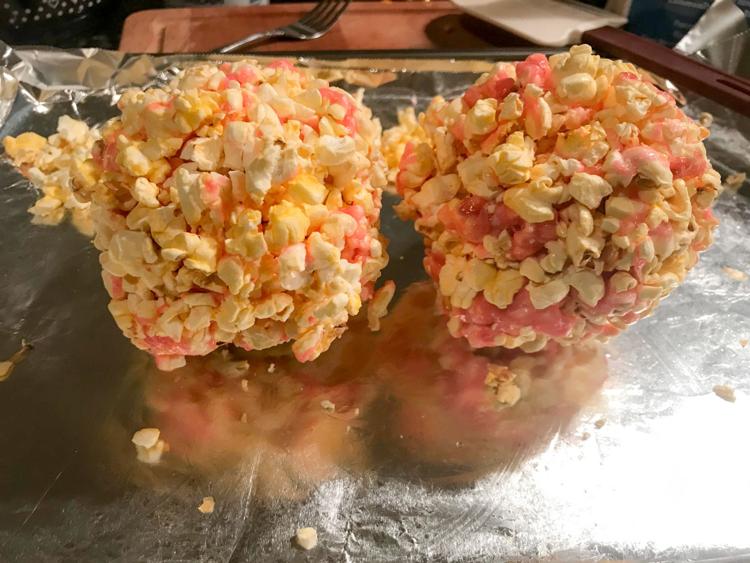 5) Allow Peepcorn Balls to cool and snack away! These are best eaten at once or within a few days. Store in a dry room-temperature area of the kitchen in a sealed container.