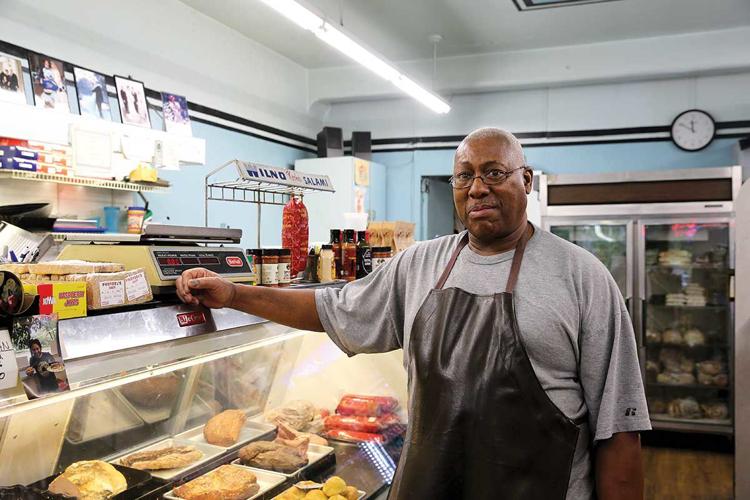 Clayton has long been known as a restaurant destination. While many restaurants have come and gone, one constant is Protzel's Deli, 7608 Wydown Blvd. And one constant at Protzel's for almost 50 years is Nick Parchman.
Parchman is originally from the small town of Erin, Tennessee. He first came to St. Louis to visit a girlfriend in January 1969. He was 18 years old.
"I didn't even know where Clayton was," said Parchman.
His girlfriend needed a job, so one day he drove her to the offices of the Urban League to get help with her job search. A United Way staff member told Parchman that since he was just sitting there, he should fill out a job application as well. After he had, as Parchman describes it, the man "lectured me on the proper way to fill out a job application."
The staffer told Parchman he knew of an open job and drove him to Protzel's.
That first day, Parchman helped clean up and organize the deli. Before he left he was paid in cash by Bob Protzel, who owned the deli with his wife Evelyn. Parchman told Bob Protzel he wasn't interested in a full-time job there, but Protzel gave him his card and told him to call if he changed his mind.
Parchman worked at the deli occasionally for two months, always telling Protzel he wasn't interested in working there full time. In March of 1969, he finally gave in.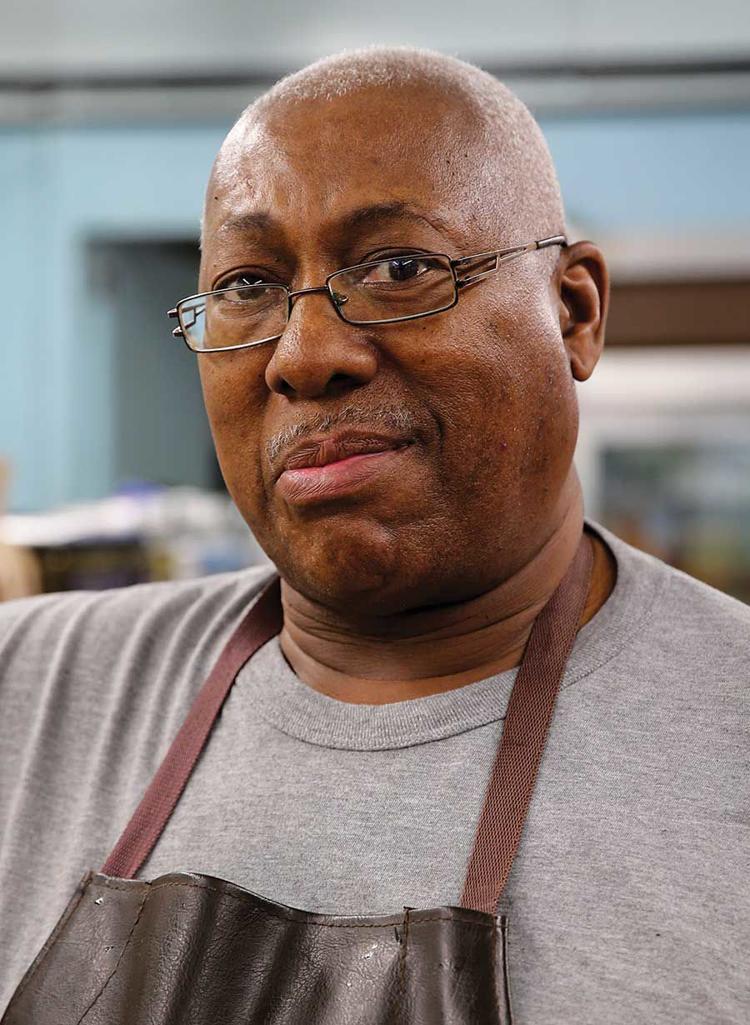 Now, almost 50 years later, Parchman has gone on to work with multiple generations of the Protzel family, including Bob and Evelyn Protzel's sons, Ron and Alan, and Alan Protel's son Max, who now operates the deli. Alan Protzel still comes in part-time to do things such as stocking. Both Bob and Evelyn Protzel have since died.
"He has been like a brother to me; he has been like family," said Max Protzel. "We have always had a good relationship, and he has always been a good person and very dependable getting done what he has to do at the deli, even when he has other things he has to do. That's the gist of how much we love Nick. He's family."
Parchman is married to his wife Catherine and they have four children. The couple will celebrate their 43rd anniversary next April.
Over time, Parchman has taken on more responsibilities at the deli. In addition to cooking, at one time he also worked the front of the store, selling.
While Evelyn Protzel did much of the cooking when Parchman started, it was Bob Protzel who taught him to make the deli's signature corned beef. The two men also developed a recipe for Greek salad when they stopped getting it from a supplier.
Parchman said he and Bob Protzel took the little bit of Greek salad they had left and essentially broke it down and developed their own recipe, which the deli still sells.
The job also introduced Parchman to some foods he hadn't experienced in small-town Tennessee, like matzo ball soup and gelfilte fish, which he says is a big seller around the Jewish holidays. He said the large crowds can be "impossible," and busier than upcoming Thanksgiving, where they do see an increase in the amount of turkey sold.
"I love everything (food) except for one thing that I have never touched, that we used to make, but we don't make anymore – pickled herring," Parchman said.
In addition to his work at the deli, where he sometimes came into work at 2 a.m., Parchman found time to earn his associate's degree in business administration.
He also took a revived interest in his own faith as a Christian, eventually becoming a pastor at Summers Faith International House of Prayer in south St. Louis. He said that sometimes in his Bible study classes he discusses how Christianity and Judaism look at different subjects.
Parchman is retired from a second job working at a plastics plant.
"When I had my interview at the plastics plant, the man interviewing me asked if I could handle the hot working conditions. I said it was just about equal to working in the hot kitchen," Parchman said.
Friends & Customers
Denis Indelicato is the owner of Al's Wydown Laundry & Cleaners, which is located several doors down from the deli. Indelicato's father Al started the business and soon became a close friend of Bob Protzel's.
"I began hanging around my father's store around the time that Nick Parchman started working for Bob Protzel, so I have known Nick for some 50 years and have always known him to be a worker," said Indelicato.
Indelicato said he has walked into the deli on thousands of occasions, and mostly ends up in the back where Parchman does his prep work.
"Nick makes knishes, the corned beef, the matzo ball soup, the slaw, the cabbage rolls, the chicken and tuna salad, all items that Protzel's is locally famous for," he said.
"One story about Nick that I found intriguing was he was offered a spot on the Cardinals' football roster out of high school when he first arrived here from Tennessee, but he turned it down because they didn't offer an insurance policy in case of injury," said Indelicato.
Clayton resident Stacey Smith has been a longtime customer of Protzels', but only recently met Parchman.
"We moved here 27 years ago, knowing nothing of St. Louis," she said. "Discovering a neighborhood Jewish deli around the corner was a comfort. Weekly bagels plus a challah were a tradition, so we got ours at Protzel's. The matzo balls are mysteriously light! I always keep several containers in my freezer."
Smith said she recently asked Max Protzel where the food was made, and he introduced her to Parchman, working away at the stove in the deli's cramped kitchen.
"After 50 years there, he is a neighborhood hero," said Smith.
The deli is a popular place with people who work in Clayton. According to Lieutenant Mark Smith of the Clayton Police Department (no relation to Stacey Smith), officers eat at the deli on a daily basis.
After almost 50 years, Parchman said he isn't going anywhere.
"Bob and Evelyn were such lovely people," he said. "The Protzel family has been so good to me, and it has been so good to be here. I do feel like part of the family. I have been to family weddings and Max's Bar Mitzvah.
"I plan on being here to the grave," he added. "They can wheel me in if they have to."