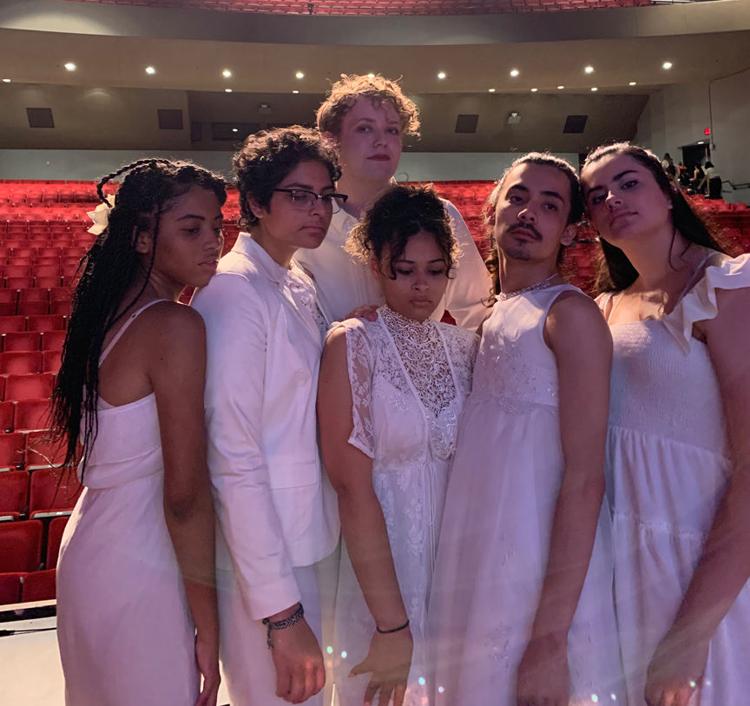 The UrbArts organization's youth poetry slam team won first place at the 2019 Brave New Voices International Youth Poetry Slam Festival on July 20. It's the first time in history that a youth poetry slam team representing St. Louis has been crowned champion of the international poetry competition.
The Brave New Voices International Youth Poetry Slam Festival, powered by Youth Speaks, is the only festival of its kind. Every year, over 500 young poets, their mentors and the nation's leading artists and cultural workers convene in a different U.S. city for four to five days of arts education, artistic expression, and civic engagement. The festival has taken place for 22 years.
Commonly referred to as BNV, Brave New Voices hosted 45 teams from throughout the country as well as cities from around the world in one of the longest-running celebrations of competitive spoken word poetry in the United States for teens.
Notable Youth Speaks alumni include actor Dahveed Diggs, who came back to emcee BNV in 2016 after starring in roles in the Broadway runaway hit "Hamilton" and television show "Blackish." BNV received national attention in 2008 when HBO produced a series that aired on the cable network.
During the Grand Slam Finals, the St. Louis team faced off against teams from Seattle, Chicago and Newark. In a close finish, St. Louis won by the slimmest margin in a poetry slam, a tenth of a point, edging out the Chicago team in a dramatic finish.
"So much of writing is about the process and this win affirms our process of finding the youth poets who are ready to grow and share their truth," said UrbArts Founder and Executive Director M.K. Stallings. "This win lets them know that being a champion starts with expressing yourself without apology."
The 2019 champion St. Louis team is comprised of teen poets Sarah Abbas of Marquette High School, Camryn Howe, a recent graduate from Kirkwood High School, Keana Fox of Collinsville High School, Caleb Broeker, a recent graduate of Northwest High School (in Cedar Hill, Missouri), former St. Louis Youth Poet Laureate and Emerson College freshman Zack Lesmeister, and current St. Louis Youth Poet Laureate Kalyn McKoy of Parkway North.
This year's coach for the UrbArts team was Paul Tran, who was a fixture of the New York poetry slam scene before enrolling at Washington University for graduate school. Assistant coaches were Bisa Adero, inaugural Youth Poet Laureate, and Mojovah, former VerbQuake poetry slam champion. Sahara Sista S.O.L.S. also coached and offered support for the youth team as an UrbArts representative.
Founded in August 2001 as Urban Artists Alliance for Child Development, UrbArts is a nonprofit organization whose mission is to create platforms for youth and community development. UrbArts operates annual, local poetry slams for adults and teen spoken word artists entitled UrbSlam Saint Louis and VerbQuake Youth Poetry Slam, respectively.
MK Stallings in president of UrbArts in St. Louis. He directed the youth poetry slam program and ensured its entry into the competition. Learn more about UrbArts online at www.urbarts.org.