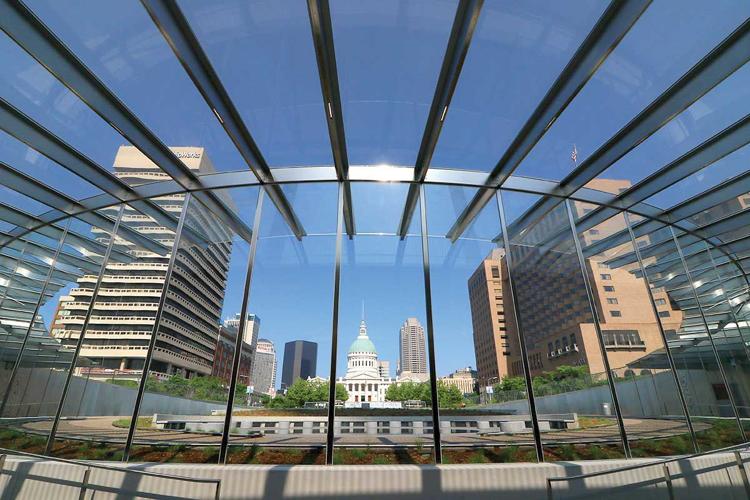 ST. LOUIS LANDMARKS MARK MILESTONES
Gateway Arch Museum
After years of planning and construction, the new Gateway Arch Museum of Westward Expansion opened on July 3, just in time for St. Louis' Independence Day celebrations.
The 46,000-square-foot interactive museum under the Arch is state-of-the-art and packed with hands-on exhibits and video displays telling the history of St. Louis.
Thanks to the renovation of the Arch grounds and the "lid" built over the interstate below, the new museum is just steps from the bustle of downtown.
All of the changes to the Arch grounds and the renovation of the museum were part of the $380 million CityArchRiver project. The non-profit Gateway Arch Park Foundation is now tasked with its upkeep.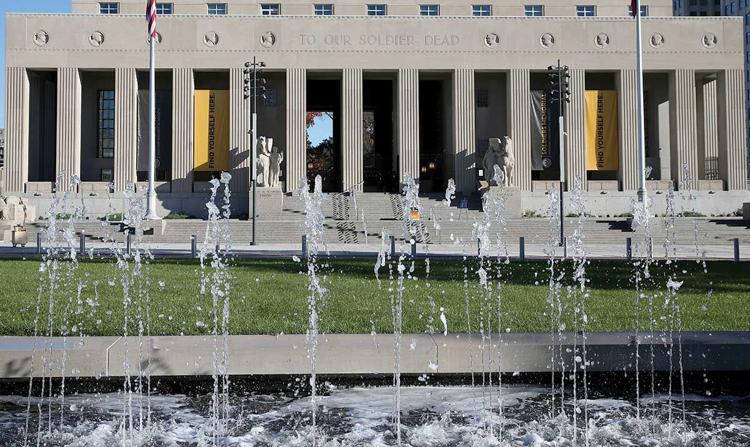 Soldiers Memorial
On Nov. 3, the 80-year-old Soldiers Memorial Military Museum reopened after a stunning, two-year, $30 million renovation.
The museum makes St. Louis the focal point with a multi-layered look at the city's military history. It opened to the public just in time for Veterans Day.
The Missouri Historical Society assumed operation of the museum in 2015. Funding for the renovation was covered by anonymous historical society donors.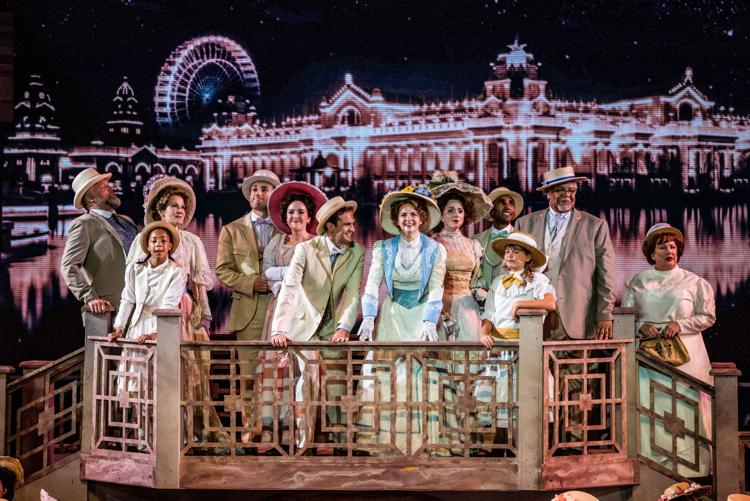 The Muny Celebrates 100 Years
The Muny, officially titled "The St. Louis Municipal Opera Theatre," celebrated its 100th anniversary in 2018 with a bang. Its Centennial Gala drew 750 patrons, and "An Evening with the Stars" entertained nearly 7,000 attendees.
The Muny owes its origin to a 1914 show on Art Hill, a grandiose celebration of St. Louis' 150th anniversary called the "Pageant and Masque." The show was so successful that its planners decided to put on another large-scale production in 1917 to celebrate the 300th anniversary of Shakespeare's death.
Requiring a more intimate setting than the previous show, Shakespeare's "As You Like It" moved away from Art Hill to a grassy area in Forest Park with a slight incline between two oak trees.
Each performance after that saw a little more permanence added to the location, slowly building up The Muny in Forest Park into what St. Louisans know today.
The Muny recently embarked on a $100 million fundraising effort that will fund major capital improvements, including a complete rebuild of the Muny stage, the support, maintenance and upkeep of the aging 11.5 acre campus, and the building of the theatre's endowment, which supports The Muny's ever-growing education and outreach programs.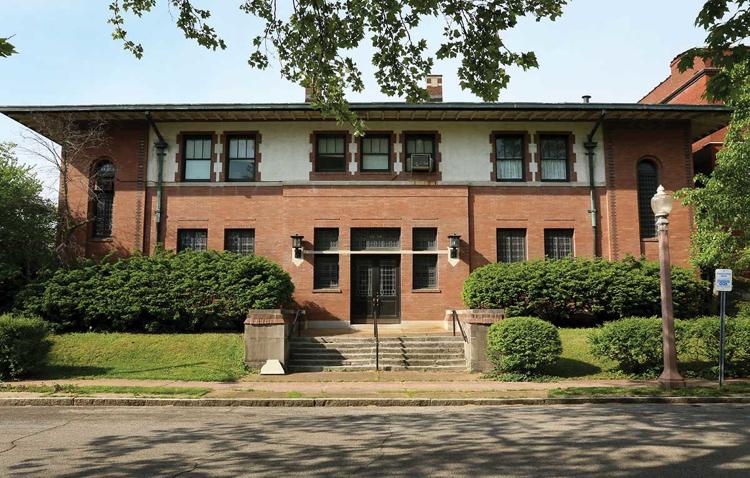 THE LINK AUDITORIUM
The Link Auditorium, built in 1908 at the southwest corner of Taylor Avenue and Westminster Place in the Central West End, saw a bit of a renewed lease on life in 2018.
Once home to The Wednesday Club, a women's education and social club, the building was purchased by Brian Elsesser and members of The Link's board of directors.
In 2018, the group offered a variety of programs, and embarked on a mission to "promote appreciation for various forms of human expression, critical thinking, alternative viewpoints and a deeper respect for intellectual pursuits."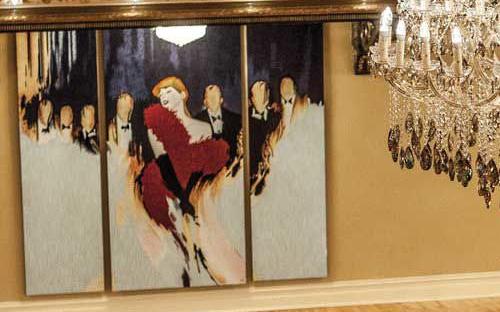 CENTRAL WEST END'S MAHLER BALLROOM
The historic Mahler Ballroom, 4915 Washington Blvd. in the Central West End, changed hands in 2018. Karen Halper, founder of Mary Ann's Tea Room and Enchanting Embellishments, purchased the property from previous owner Marsha Shepley.
Halper embarked on extensive renovations to the architectural gem, while staying true to its Victorian origins. The 3,500-square-foot ballroom, pictured at right, has 24-foot ceilings and an overlooking wrap-around balcony.

COCA's $28 MILLION EXPANSION
Long a beacon for and a jewel of the local arts community, the Center of Creative Arts (COCA) inaugurated work on a transformational $28 million expansion and renovation project at its University City campus, 524 Trinity Ave., in April.
Designed by a partnership between Christner Inc. and Axi: Ome, COCA's new wing will include a state-of-the-art, 450-seat theater; new studio space; a community commons area; and a safe yet accessible drop-off and pick-up location for students.
Renovations to the current building were completed in June, and the new East Wing will be completed in early 2020 and incorporate the footprint of the former parking lot. The new wing will approximately double COCA's building size.
Central to the project is a spacious commons area located adjacent to the entrance and lobby of the new building. This will include amphitheater seating to be used as an informal gathering space and large open areas for community gatherings and public events.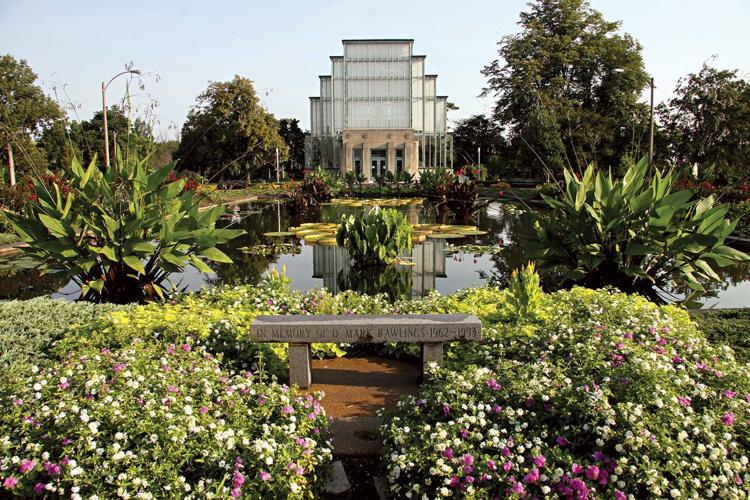 FOREST PARK FOREVER RAISES $139 MILLION
In March, Forest Park Forever, the private nonprofit conservancy that partners with the city of St. Louis to care for Forest Park, announced that it had raised $139 million, exceeding its $130 million goal for "Forever: The Campaign for Forest Park's Future" capital campaign.
As part of its formal agreement with the city, Forest Park Forever committed to raising $130 million in contributions from the community by 2018.
The Forever campaign was intended to expand the endowment for annual park care and raise funds for specific capital projects. Forest Park Forever has already tackled a backlog of maintenance projects that improve the visitor experience, preserve the gains made in recent decades and keep the park from slipping into the decline of last century.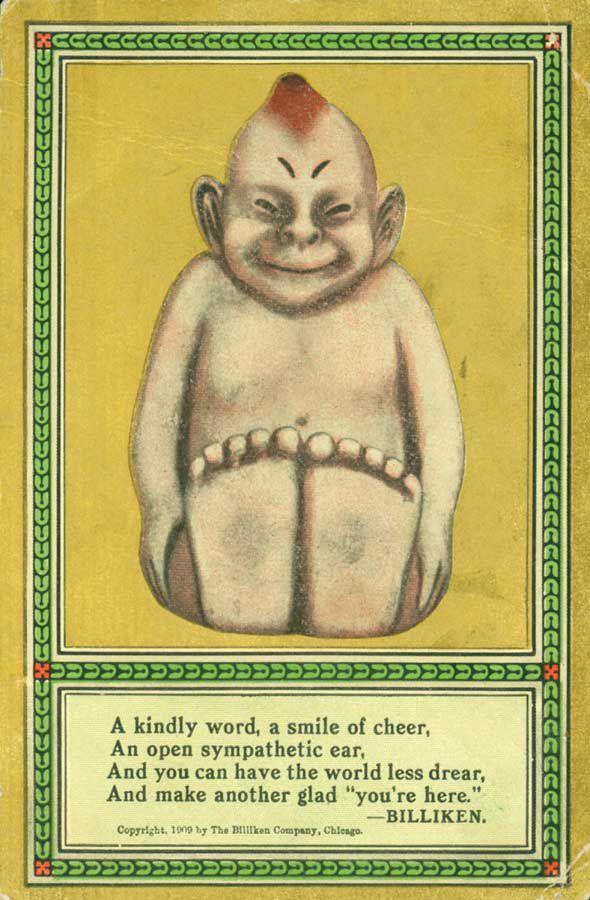 SAINT LOUIS UNIVERSITY MARKS 200 YEARS
The oldest university west of the Mississippi River marked its bicentennial this year. Saint Louis University, founded in 1818 by Bishop Louis DuBourg, celebrated with events throughout the year.
Saint Louis University (SLU) was originally located in downtown St. Louis and known as St. Louis Academy. The university moved from downtown to Midtown in the late 1800s.
The Jesuits who taught at the university were from Belgium, and when they first came to the U.S. they settled in Maryland. DuBourg invited them to St. Louis to teach at another school he was starting for the education of Native Americans. That school eventually closed and the Jesuits moved to SLU, becoming teachers and administrators.
"Always at the Frontier: St. Louis University 1818-2018," written by Dolores Byrnes with assistance from John Waide, retired SLU archivist, and Jesuit John Padberg, retired SLU administrator, is filled with stories about SLU history and contains a host of historical photos.
See a timeline of SLU history online at www.slu.edu/bicentennial.
POLITICS, POLITICS & MORE POLITICS …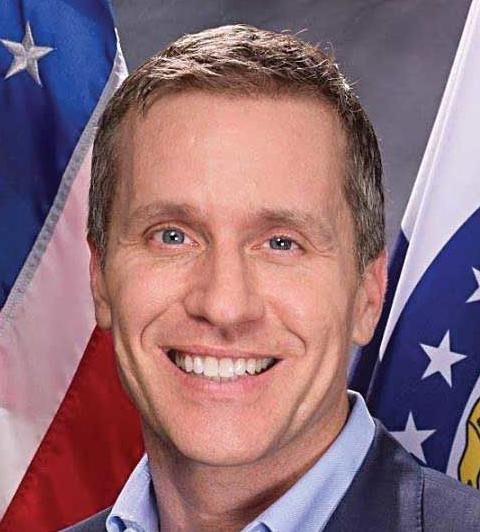 Eric Greitens Resigns
Missouri Gov. Eric Greitens resigned in May following allegations of sexual misconduct, blackmail and misuse of a charity donor list for political purposes.
Greitens, a former Navy SEAL, was 17 months into his term as Missouri governor when alleged past misdeeds caught up with him. He denied any wrongdoing, but resigned as the Missouri legislature considered impeachment. Greitens was succeeded by then Lt. Gov. Mike Parson.
McCaskill Mid-Term Loss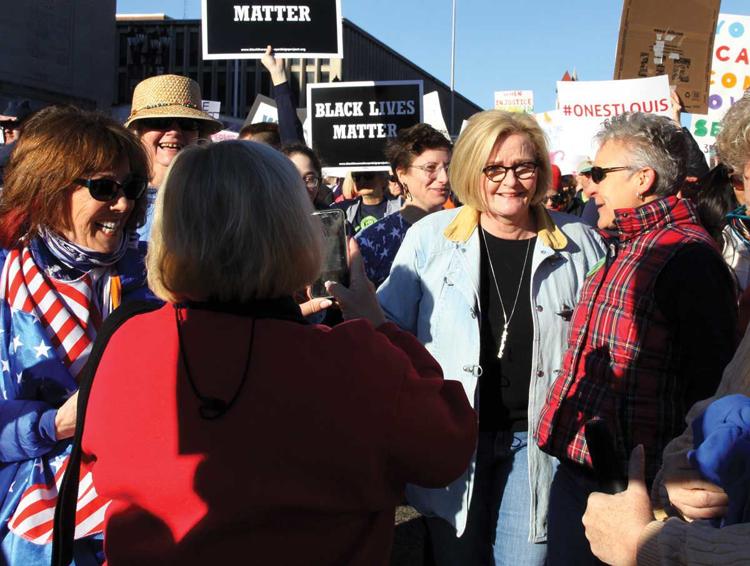 Two-term U.S. Sen. Claire McCaskill lost her bid for re-election in November to current Missouri Attorney General Josh Hawley.
McCaskill's long political life saw a couple of notable firsts: She was the first woman in the Missouri state legislature to give birth while in office, and the first woman from Missouri to be elected to the U.S. Senate.
In her farewell speech, McCaskill said, "I love my state. All of it! … Even the parts that aren't very crazy about me."
New Mayor For University City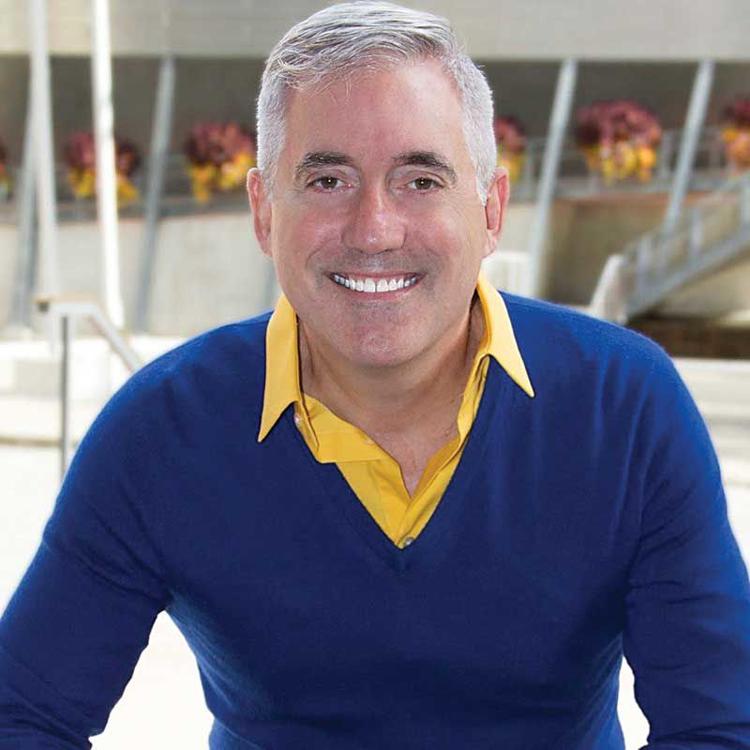 April 2018 ushered in a new era for University City politics. Two-term Mayor Shelley Welsch and two city council members, Michael Glickert and Rod Jennings, decided against re-election bids. Former councilman Terry Crow ran unopposed for mayor and was elected on April 3.
The last few tumultuous years of city government were marked by battles between those aligned with Welsch and the council faction that includes Crow. The two sides often held sharp differences of opinion. Crow said he decided to run for the top spot "to concentrate on those things that bring us together and not divide us."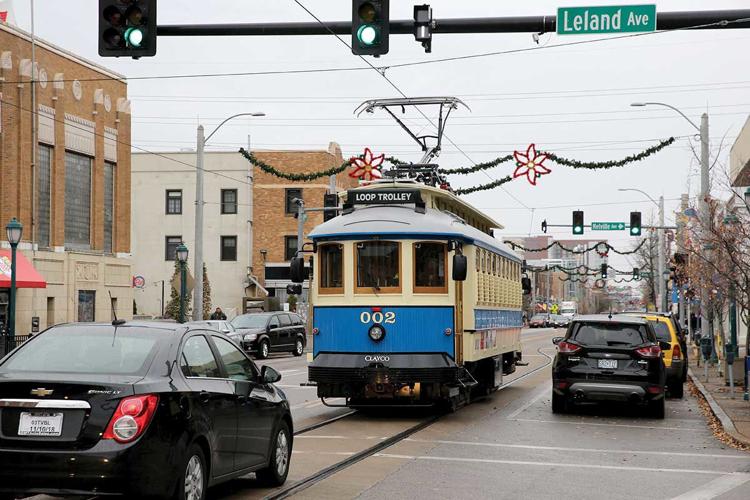 AT LONG LAST THE LOOP TROLLEY IS UP & RUNNING
After multiple delays and interminable waiting for local, state and federal officials to cut through red tape, The Loop Trolley began its first full weekend of operation on Nov. 23.
The black cloud that had hung over the project for three years dogged the trolley until the very end.
The project that began in March 2015 was slated to open on Nov. 15, but several inches of snow froze out the ribbon-cutting.
The following day the trolley opened, but only in St. Louis city, and then there were some temporary mechanical issues.
Nevertheless, the system was up and running just in time for the holiday season.
The 2.2-mile line now provides service between the western terminus of the Delmar Loop in University City and the Missouri History Museum in Forest Park.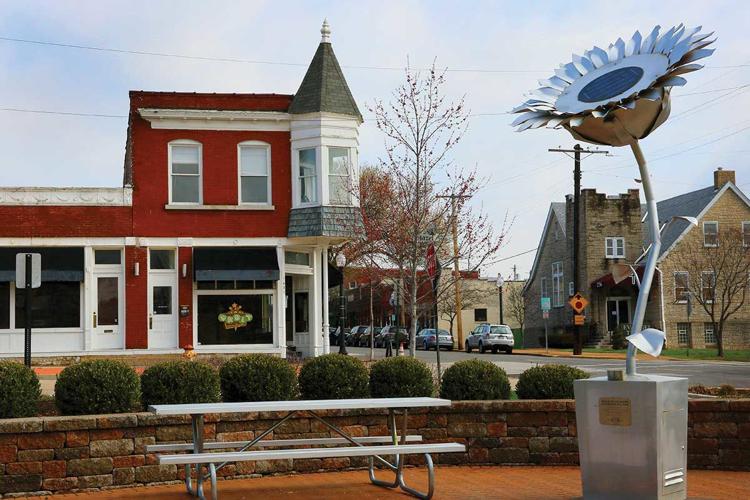 MAPLEWOOD NAMED A TOP "HIPSTER" CITY
The continued progress of commerce in Maplewood hit its stride in 2018. Walking along the shops and restaurants on Manchester Road that have put Maplewood on the map again, it's hard to believe that many of the storefronts sat vacant for several years.
What was once a depressed strip of empty spaces is now part of one of St. Louis' most robust, walkable urban neighborhoods. Situated between Big Bend Boulevard and McCausland Avenue, the stretch of Manchester Road is home to a number of eclectic shops and unique restaurants.
Business is also bustling on Sutton Boulevard, which is home to a cat cafe, more coffee shops, a pinball lounge, one of the oldest bowling alleys west of the Mississippi River, a butcher shop, a place to hear live music, enjoy a slice of pie or bite into a strange doughnut.
With its abundance of unique small businesses, restaurants and coffee shops, a strong housing market and millennials making up nearly a quarter of the city's population, Maplewood recently earned itself a spot as one of the top "hipster" cities in the country, according to a study by Yelp and realtor.com, outranking Denver and even Eugene, Oregon.
OBAMA PORTRAIT ARTISTS EXHIBIT IN ST. LOUIS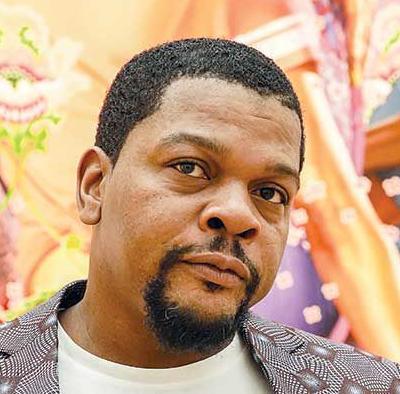 St. Louis hosted many art exhibits in 2018, but two stand out for their national ties.
Artist Kehinde Wiley was chosen to paint the official portrait of former President Barack Obama for the Smithsonian National Portrait Gallery. His work was on view at the Saint Louis Art Museum.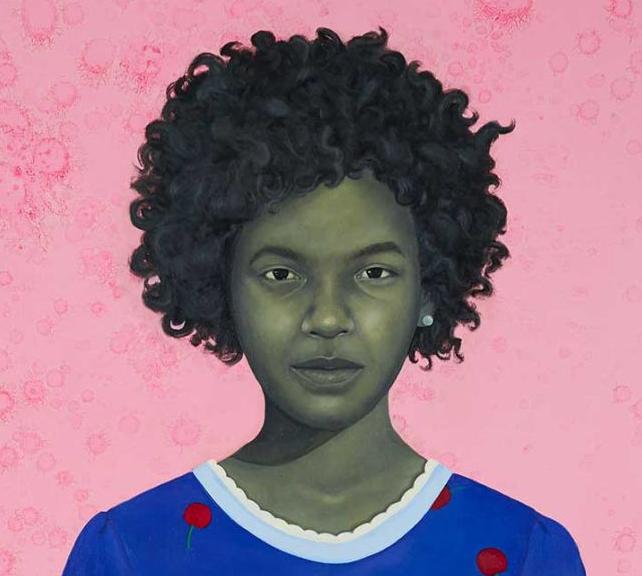 Artist Amy Sherald was also commissioned by the gallery to paint a portrait of former First Lady Michelle Obama.
Sherald, winner of the museum's 2016 Outwin Boochever Portrait Competition, brought her work to St. Louis in May for an exhibition at the Contemporary Art Museum.