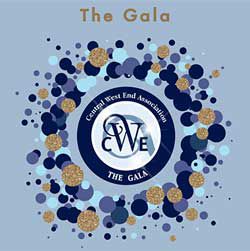 The annual Central West End Gala, sponsored by the Central West End Association (CWEA), takes place Friday, Nov. 30, in the Starlight Ballroom at the Chase Park Plaza. It will feature food stations from a number of popular restaurants and catering firms, a silent auction, plus live music by The LustreLights.
The annual Polk and Renaissance awards will be given at the gala. Recipient of the Polk Award is John P. Dubinsky, co-founder and former chairman of the Cortex Innovation Corridor. The World Chess Hall of Fame receives the Renaissance Award.
Tickets are $125 for CWEA members and $150 for non-members, available online at www.thecwe.org. All proceeds support the work of the CWEA.