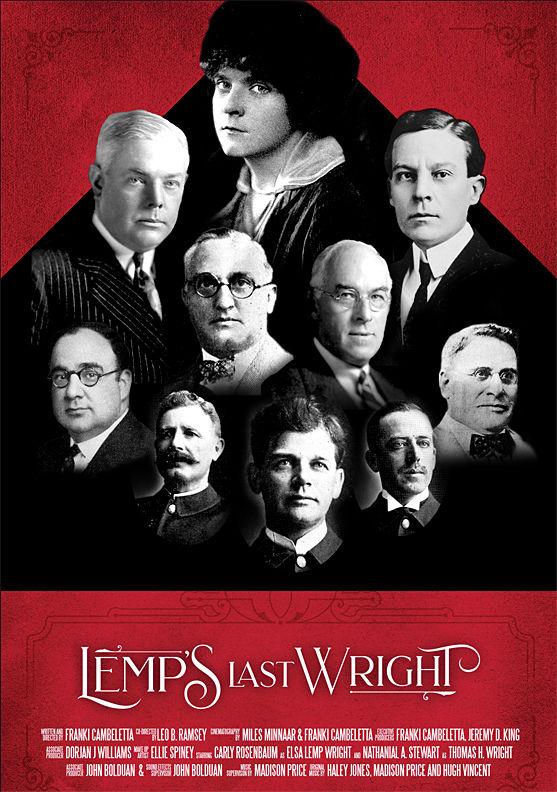 Elsa Lemp Wright, of the famously "haunted" St. Louis family, was discovered dead in her bed on March 20, 1920, with a bullet clean through her chest. Her death, like many others in her family, was ruled a suicide.
But from the very beginning, the young heiress' death was questioned by media, family members and others. Though no other verdict was ever officially reached, a St. Louis-based film studio recently completed a documentary attempting to answer one of the greatest mysteries in St. Louis history: Was Elsa's death a suicide, or something more sinister?
"Lemp's Last Wright"
With wealth beyond measure and many a tragic end, the history of the Lemp family has long fascinated St. Louisans. From world-class German beer to the Saint Louis Zoo, their influence spreads long and vast across the Gateway City.
Visitors to the Lemp Mansion, 3322 Demenil Place, can see for themselves where its residents lived, dined and — for many of them — met untimely ends. The rash of suicides that seemed to plague the Lemps inspired many ghost stories that continue to attract both paranormal enthusiasts and historians to this day.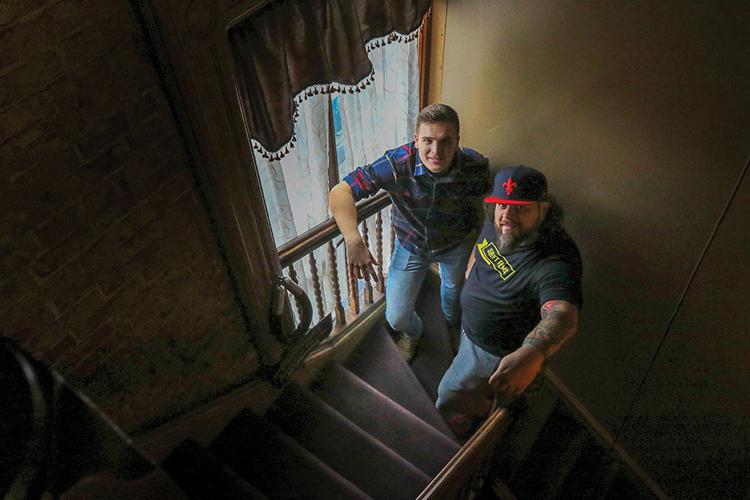 Enter Franki Cambeletta of Shift Films, who is a bit of both. In 2016, he and ghost hunting friend Jeremy King decided to put together a movie debunking some Lemp Mansion myths. While in the process, they dug up details of the family's many suicides: William Lemp, Sr., who shot himself in 1904 after a long decline following the loss of his fourth son; eldest son William "Billy" Lemp, Jr., who shot himself in his office in 1922; and third son Charles Lemp, who was discovered shot in 1949 next to a note telling his discoverers to "blame it on no one but me."
But one case, said Cambeletta, sent up a dozen red flags — that of Elsa Lemp Wright, the youngest child of William Lemp Sr., wife to president of the More-Jones Brass and Metal Company Thomas Wright, and at one time the wealthiest woman in St. Louis.
"There's no blood at the scene (of her death.) When you look at this crime scene, everyone says, 'where's the blood?'" said Cambeletta. "It's a through and through bullet. Usually, if you get hit by a bullet and it gets stuck inside somewhere, there's not a lot of blood, but if it enters through your heart and out your back and there's no blood, that's going to raise some questions."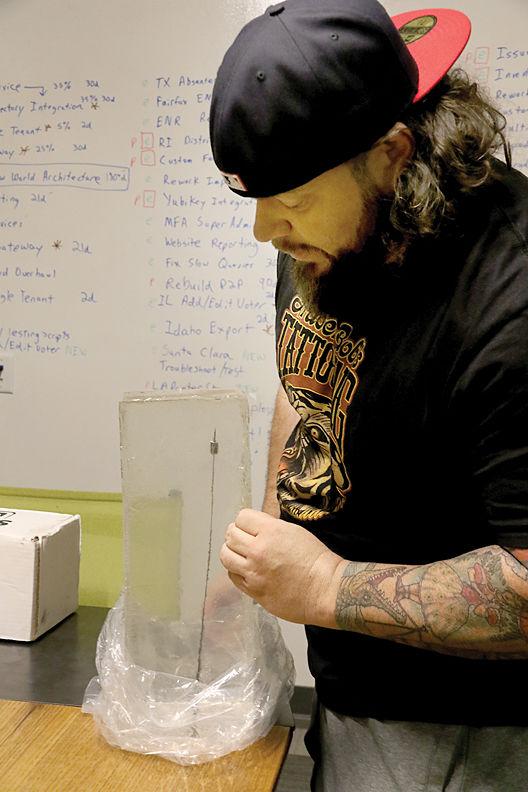 The absence of blood is only one part of the mystery. According to Cambeletta, who privately funded the film and served as its executive director and producer, the police report was riddled with inconsistencies, from failure to interview key witnesses to misquotes and flat-out incorrect information.
Suspicions arose when Elsa Lemp Wright's body was not moved from the house following her death, with embalming performed in-room. Add that to an already tumultuous relationship with her husband and a mysterious payment to a prominent St. Louis "fixer" and the case for murder becomes clear.
"It all starts with Thomas," said Cambeletta. "Elsa divorces Thomas because he's sleeping with half his staff. He's cheating on her; he's absent from the house; they lose a baby in 1914. She ends up divorcing him in 1919. She's alone for a year. In October of 1919, she takes out a will and he's not listed in it. A couple months later … he rekindles the spirit. They elope and get remarried. Twelve days later, she's dead and he gets everything."
Thomas Wright's motives — and ability — to kill his wife are discussed extensively in the film, including firing tests into FBI-grade ballistics gel and reenactments of key scenes, as well as a conjecture into how the deed was carried out.
While the original title of the film was, "The Case for Elsa Lemp," the project has since been redubbed, "Lemp's Last Wright."
About Shift Films
The idea for the film's title is credited to Madison "Sister Wizzard" Price. The 27-year old music director for Shift Films hand-picked the film's songs, including tracks by local musicians Haley Jones and Benny Fowler of Mother Stutter. Cambeletta also pulled in two notable historians — author NiNi Harris and RenegadeSTL founder Amanda Clark — to narrate the film and help with research.
"I didn't want a man telling Elsa's story. I wanted it to come from a woman," said Cambeletta of his all-star female production team. "This is a power trip for Elsa. She had race cars. She didn't care. We wanted to do things right for her."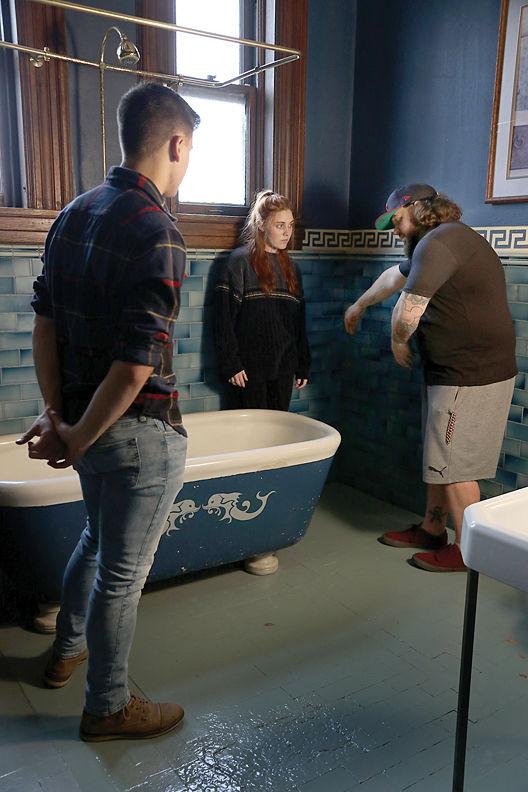 Shift Films, said Cambeletta, prides itself in hiring young people without discriminating against age or gender. In addition to King and Price, the film also employed Editor Leo Ramsey and Director of Photography Miles Minnaar. The latter is a 22-year-old Webster University undergraduate in his final semester of film production. Minnaar worked with Cambeletta on a previous project, Jason Klefisch's "Cringe," which premiered in the spring of 2019 and has since been selected as a Los Angeles Independent Film Festival Awards 2020 semi-finalist, alongside numerous other recognitions.
Cambeletta said he loves to "hire" Webster students and plans to use Minnaar in paid positions for future projects.
"We can't be paid due to Webster's policies, so all Webster help has been of our own free will," said Minnaar. "(After 'Cringe') I told him I wanted to do more camera stuff and ultimately be a director of photography. He gave me a shot. It's been a good experience."
The use of talent from all age ranges is one of the core ideas Shift was founded on four years ago. Cambeletta said the group is currently a "guild of proprietors" representing a wide range of ages, races and sexualities. Shift Films is so named for its attempt to "shift" away common industry practices of delayed payments to actors and resigning freshly-graduated film students to many years of grunt work before allowing them to step into larger roles.
"The industry takes these 22-year-olds that are hot off the presses of a creative institution and puts them in an edit booth or has them work as a production assistant for 10 years. By the time they reach that, they're moulded into something they didn't want to do. What Shift is trying to do is take ideas from young students and help them build those films with us," said Cambeletta.
In addition to films, Shift also produces two podcasts — "Graveyard Shift," a paranormal show with a conservative twist, and "The Lost Boys of Hannibal," a true crime discussion of five children who went missing between 1967 and 1969.
The Lemp Legacy
Despite his company's tendency toward stories of true crime and the supernatural, Cambeletta said the purpose of "Lemp's Last Wright" isn't simply to discuss how Elsa died, but also to celebrate how she lived.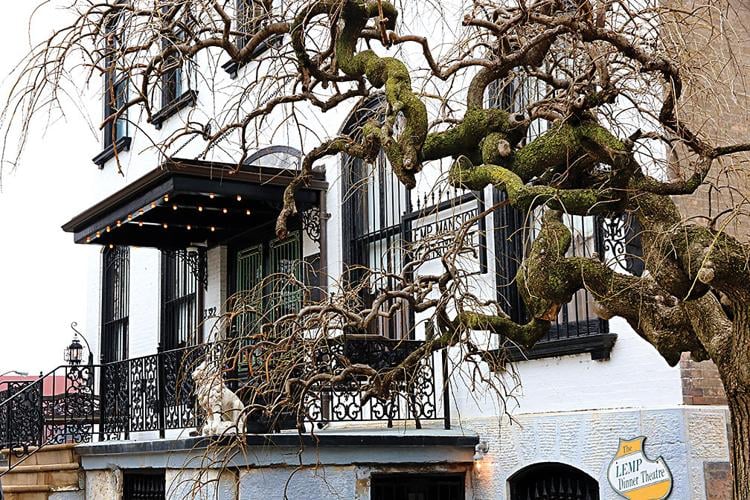 "The Lemp family did so much for St. Louis," he said. "You don't have the zoo without them. You don't have the beer culture without the Lemps. You never hear Elsa Lemp's name come up with Barnes Jewish. She built that hospital. She gave them $100,000 for the Children's World when she died."
Cambeletta said his goal is to enter several film contests, including SLIFF, and ultimately get the film distributed through Netflix or Hulu. He plans to use the proceeds to build bronze statues of the Lemps across St. Louis to remind tourists and citizens alike of the mark left on St. Louis by Elsa and her kin.
"Is the Lemp Mansion haunted? I'm not saying it's not. But the suicides aren't how they were as people," he said. "How do we make them more than just ghosts? It's a responsibility of people, especially young people, to get involved with the history of St. Louis and remember it. If we forget it, we're bound to repeat it. And we're bound to never know who these people were."
"Lemp's Last Wright" will premiere at Chase Park Plaza Cinemas, 212 Kingshighway Boulevard, on Thursday, March 19. The 7 and 7:30 p.m. showings are sold out, but tickets are still available (at press time) for the 9:15 and 9:45 p.m. showings. For tickets and more information, visit www.shiftfilms.net/events/lemps-last-wright.