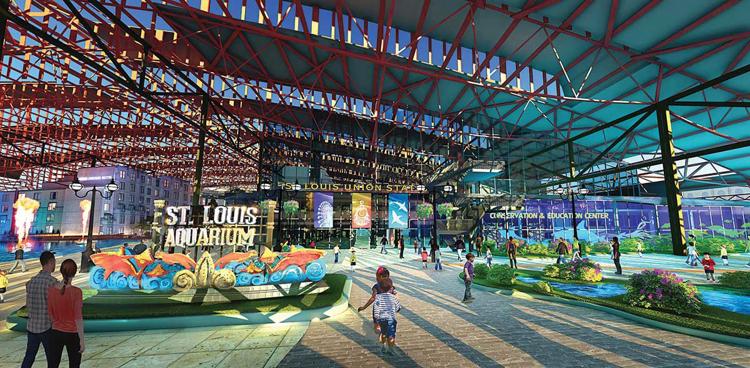 St. Louis-based Lodging Hospitality Management, owner/developer of the St. Louis Aquarium at Union Station, has unveiled more details of the project, currently under construction and set to open in late 2019.
The St. Louis Aquarium at Union Station is the centerpiece of a $187 million family entertainment complex that includes a 200-foot-tall observation wheel, a carousel, restaurants and more.
The aquarium, which will hold more than 1 million gallons of water, will include exhibits with more than 13,000 aquatic animals from fresh water and marine environments around the world, according to developers.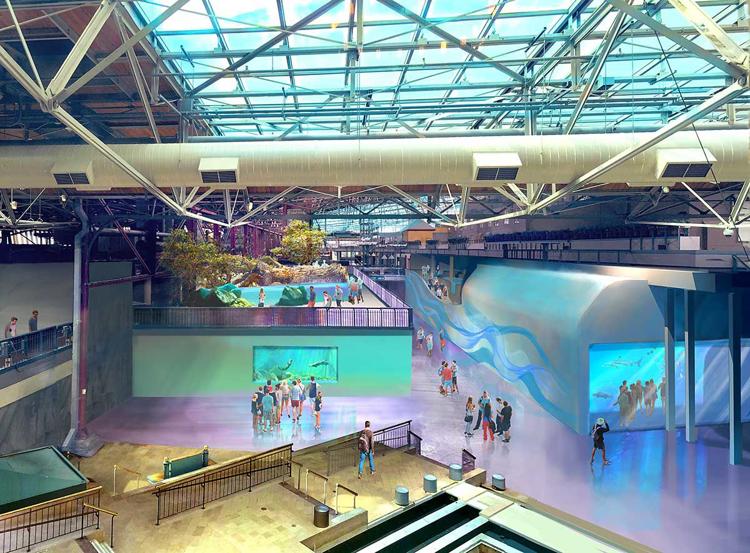 When the aquarium opens it is expected to bring more than 100 permanent jobs to downtown St. Louis.
Visitors will enter the aquarium via a 3-D virtual reality train ride that honors the history of St. Louis Union Station's railroad past. The multimedia train delivers them to an area that explores the confluence of the Mississippi and Missouri rivers. Otters, piranha and doctor fish are just some of the highlights.
Shark Canyon will offer views of sharks and rays in a 250,000-gallon environment with an acrylic J-wall that arches high over the heads of visitors. The Deep section will take visitors on a journey through the depths of the world's oceans to meet the animals that live there. The second floor will include a variety of interactive exhibits and touch tanks to create a hands-on and hands-wet experience.
General contractor for the project is McCarthy Building Companies, and the designer is PGAV Destinations. The aquarium will be operated by ZoOceanarium Group.