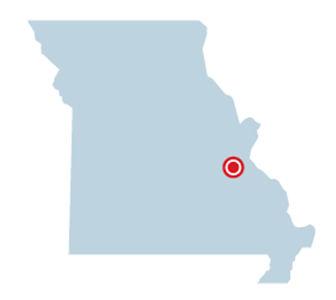 From celebrating its heritage to welcoming artists, Ste. Genevieve, America's original French Colonial village, has events for the entire family.
Fourth Friday Art Walks
On the fourth Friday of the month, explore the artwork and creativity in local galleries, shops and restaurants. Many downtown shops extend their hours during the art walk. Hours are 6 to 9 p.m. on April 26, May 24, June 28, July 26 and Aug. 23.
Spring History Conference: "Ecole du Soldat"
(School of the Soldier) - April 27-28
Friday through Sunday, living history re-enactors will demonstrate and talk about French Colonial and militia life. Saturday lectures are held 9 a.m. to noon. On Saturday afternoon, watch demonstrations and attend a public heritage auction. Hours: 9 a.m. to 3 p.m. on Saturday, and 9 a.m. to noon on Sunday. Free and open to the public. To register for lectures, call 800-373-7007.
The Annual Master Gardeners' Garden Walk
May 18-19
Tour private and public gardens including those of historic homes that are typical of the 18th-century. The famous plant sale begins at 9 a.m. on Saturday and extends to Sunday while supplies last. Other activities include private vendors, art exhibits and the Saturday morning Farmer's Market. Hours are 10 a.m. to 4 p.m. Admission is $7 or $6 per person for groups of five or more. Children under 12 are free. Begin at the Master Gardener's canopy outside the Welcome Center at 66 S. Main St.
The 22nd French Heritage Festival - June 8
The annual French Heritage Festival celebrates 300 years of French culture in North America and recognizes Ste. Genevieve's status as having the greatest concentration of authentic French Colonial architecture in North America. There will be music, dancing, storytelling, French cuisine, architecture tours and lots more. Most events are free.
573 Chalk Art Festival 2019- June 29
Watch professional artists create amazing images while amateurs and art enthusiasts of all ages use Main Street as a canvas. There will be live music, prizes, street performers and art exhibits. Hours are 9 a.m. to 4 p.m. Free and open to the public, small fee for artists. For event info, visit www.573chalkfestival.com.
Friday Nights: The Summer Music Series
The Summer Music Series takes place on Friday nights in June and July. It brings regional and national touring acts to perform at the Orris.
Moonlight Madness - July 10
Shop till you drop, 6 to 9 p.m., on July 10 at more than 20 participating shops. More information at Facebook.com/downtownstegen.
Traditional Artisans Showcase and Sale - July 20-21
This event features artisans from the Midwest who have been selected by Early American Life Magazine as the best in their fields. Hosted at ASL Pewter, 183 S. 3rd St. from 9:30 a.m. to 5 p.m. each day. Free admission.
53rd Annual Jour de Fete Celebration - Aug. 11-12
The annual Jour de Fete (Day of Celebration) has been described as "the premier arts and crafts fair in the Midwest" with over 250 arts and crafts booths, plus hands-on exhibits, festival foods and special attractions. Hours are Saturday, 10 a.m. to 6 p.m.; Sunday, 9 a.m. to 4 p.m. For more information, go to www.stegenevievejourdefete.com.
For more details on these events or for lodging, dining and travel info, go to www.VisitSteGen.com.