A new exhibition at the Saint Louis Art Museum and a new play opening at the Kranzberg Arts Center take us home, a place we can try to recall or choose to forget.
Feelings about home go every which way, from pain to joy. It can be a struggle to look deep within — which is our true "home" — at perceptions and judgments that might seem as impermeable as concrete or as ethereal as space.
Such seemingly disparate elements are on display in an exhibit titled simply by the London-based sculptor's name: "Rachel Whiteread." An ideal approach to this exhibit begins outdoors, at the southwest corner of the art museum, where a wooden deck provides a place for viewing Whiteread's "Detached III," purchased and installed by the museum in 2017.
The artist cast an ordinary prefabricated backyard garden shed in concrete, and then the exterior walls were removed. What remains is a concrete impression of the negative space inside the shed.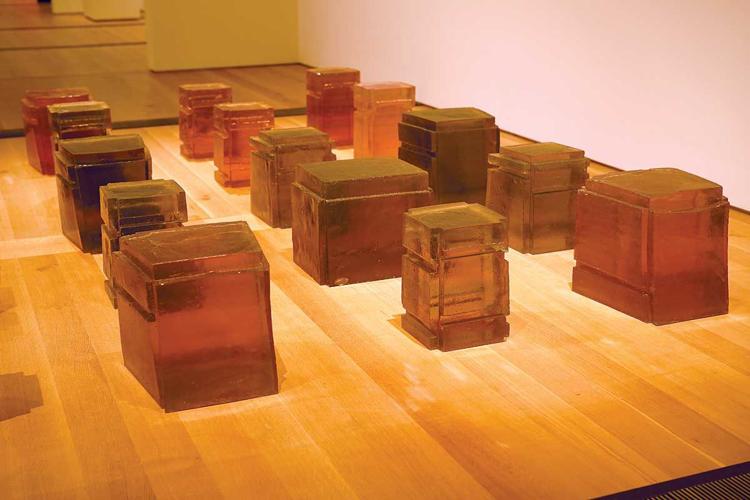 Whiteread's mid-career retrospective is installed inside architect David Chipperfield's contemporary addition to the main museum, and it further expands the artist's signature process. It includes her casts of the negative spaces inside a closet, a beehive, water bottles, mattresses and numerous other objects — using rubber, plaster, resin, papier-mâché, glass and other materials.
There is a story that Whiteread, as a little girl, hid in a closet to keep from being bullied by her siblings. This experience can be true, with or without actually having happened. Such "re-membering" is part of artistic expression, revealing pieces of universal truth.
In 1988, soon after casting the inside of a London house in concrete, and then stripping the outer walls away, Whiteread was thrust from her student launchpad days in London to world famous artist. The unsettling experience of this sudden public recognition seems to resonate in her subsequent work.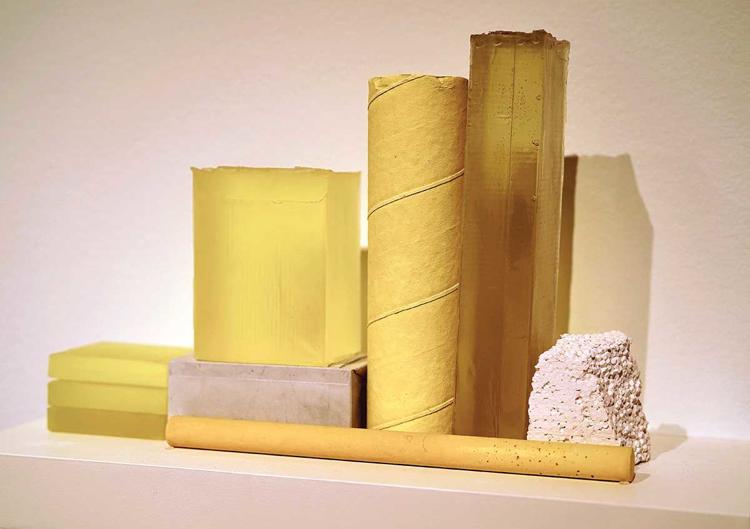 Whiteread's sculptures are an invitation to leave the exterior world of constantly seeing, constantly thinking, constantly skimming over outside exterior surfaces, claiming to now possess truth. The history of her early works to her most recent sculptures of beautiful doors and windows are like a sculptor's mold that breaks apart, revealing deeper meaning and further understanding.
Whiteread has pushed the limits by bringing that which is missing into a positive form. A profound consequence of Whiteread's work is the challenge to the viewer: "What are you not seeing?" That question opens the door to explorations in the world of the unconscious — memories, dreams and archetypes.
"Rachel Whiteread" is on view through June 9 at the Saint Louis Art Museum in Forest Park. Visit slam.org for more details.
Jung Society's "Answer to Joe"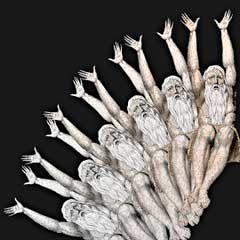 Centuries ago, the writer of Job told the well-known Biblical story of a man railing against evil, living in a dark world, searching for an answer to suffering. Much later, Swiss psychiatrist Carl Jung wrote "Answer to Job," which inspired local author Rick Vaughn's new play, "Answer to Joe."
This current production at Kranzberg Arts Center tells of a contemporary searcher, grasping for divine energies and demanding answers to cruelty and injustice. Joe seeks to comprehend what appears to be dirty tricks played on humankind, the unseen of divine intentions.
The play is produced by the C.G. Jung Society of St. Louis, frequent sponsor of presentations by internationally recognized analysts exploring the unconscious and the world of dreams — those same negative inner-world spaces that Whiteread concretizes in her sculpture.
"Answer to Joe" runs March 22-23 at 7:30 p.m. and March 24 at 2 p.m. at the Kranzberg Arts Center, 501 N. Grand Blvd. Visit jungstlouis.org for details.