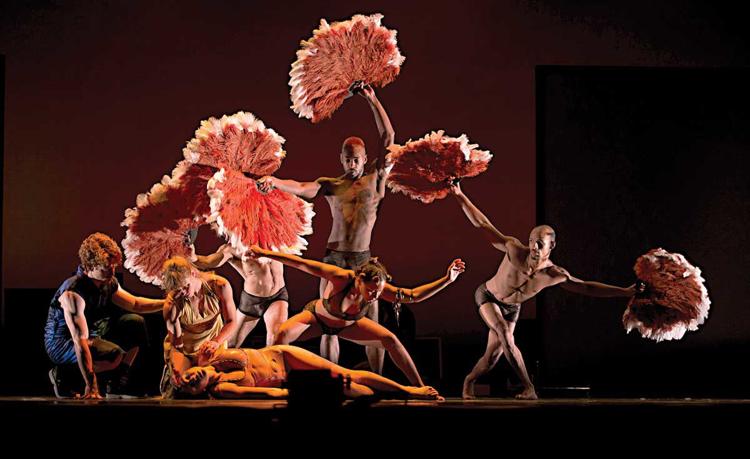 Welcome spring by dancing through April with a huge range of dance styles, beginning with two companies this weekend.
Catch Saint Louis Ballet's dancing doll in "Coppelia" (April 5-7), then take in the inventive contemporary style of Big Muddy Dance with a mix of hip hop guest artists (April 6-7). Follow up April 20 with a wild dose of human-formed silhouettes by the internationally acclaimed Pilobolus in "Shadowland – The New Adventure," presented by Dance St. Louis.
Saint Louis Ballet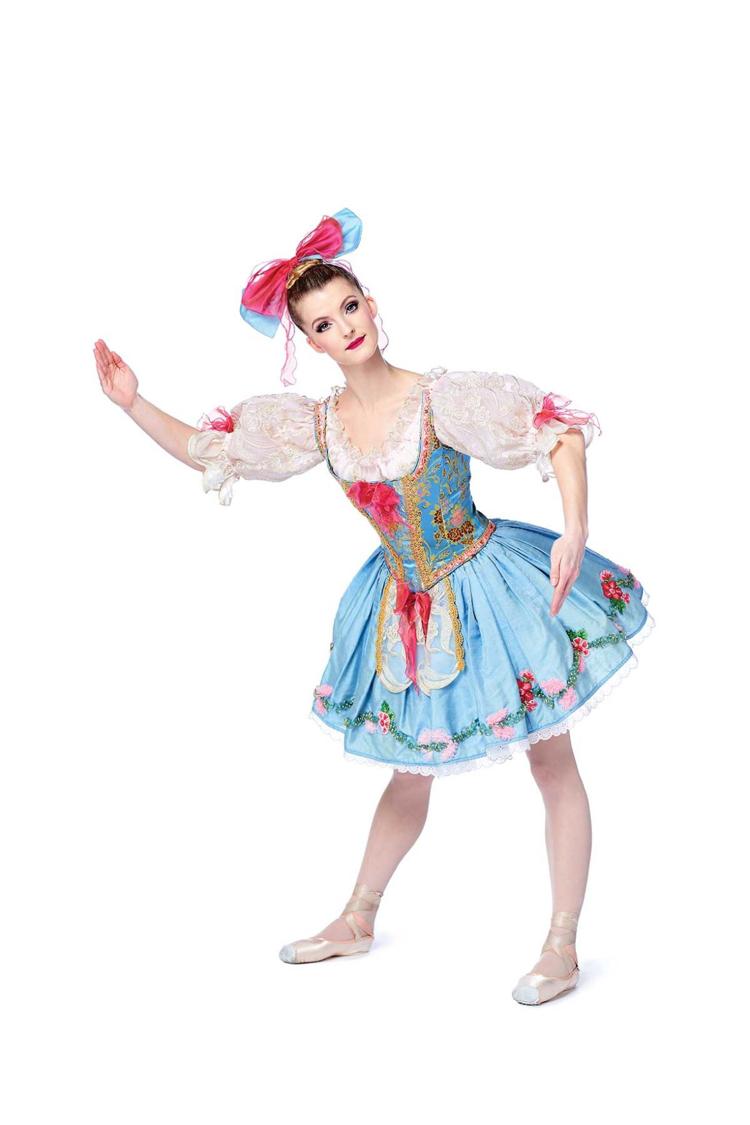 Youngsters as well as their grown-up companions will enjoy the tale of a dancing doll, her mysterious inventor, a battle over love interests, and more in the classic tale of "Coppelia" with music by Leo Delibes. The story unfolds on the mainstage of the University of Missouri-St. Louis' Touhill Performing Arts Center with 7:30 p.m. performances Friday and Saturday, April 5-6, and matinees at 2 p.m. Saturday and Sunday, April 6-7.
Gen Horiuchi, the company's director, choreographed the full-length work, which will feature either Tiffany Mori or Lori Wilson as Swanilda and either Takahito Kamimura or Michael McGonegal as Franz on the evenings or matinees in that order.
Similarly, the Coppelia Doll will be danced by either Audrey Honert or Lauren Christensen. Various ensembles will dance as dolls in a mazurka and in a waltz, while soloists will animate specialty dolls, such as Harlequin, Spanish and Scottish dolls. Tickets are $25-$69 at Touhill.org.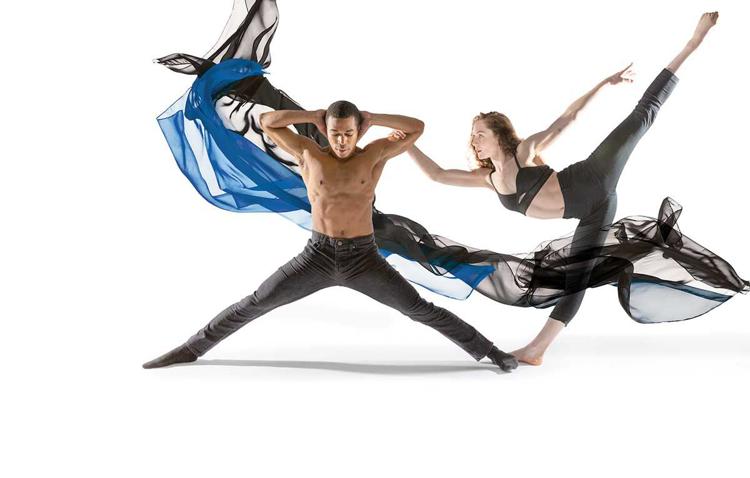 The Big Muddy Dance Co.
The Big Muddy Dance Co. will celebrate an evening of premieres called "Footnotes," set to music by famous historical and current St. Louis composers. The performances at the Grandel Theatre in Grand Center are April 6 at 8 p.m. and April 7 at 2 p.m.
The show opens with student performers from the troupe's Student Elevate Project accompanied by live music from the Jazz St. Louis All-Stars in "Oh, yeah!" Choreography is by Dustin Crumbaugh, a company member and director of education.
Big Muddy's full company of 15 dancers will mix ballet technique with some hip hop and R&B moves choreographed by Prince Lyons, a former dancer with Visceral Dance Chicago and a graduate of Webster University.
Company director Brian Enos will offer a sneak peek at a collaboration with the Bach Society of St. Louis, whose chorus features local singers in classical as well as contemporary performances. Titled "Orchestral Suite No. 2," this excerpt showcases a large ensemble of Big Muddy dancers moving with intricate musicality to the Bach score. The full piece is scheduled for May 2 at the 560 Music Center in University City.
"With You Always" by Channon Alvis, a former dancer with Hubbard Street Dance Chicago, is set to original music by local artist Steph Plant of "The Leonas." The piece includes three passionate duets featuring intricate and demanding partnering.
"Maid Marian" by company member Samuel A. Kunzman involves seven dancers in varied relationships set to music by historic St. Louis jazz artists as well as Miles Davis and Sarah Vaughan. The dance portrays contemporary movement and interaction patterns rich in style and grace. Tickets are $35 general admission or $25 student/senior at MetroTix.
Pilobolus
St. Louis dance fans never miss a visit from the internationally renowned movement tricksters of Pilobolus. This show, presented by Dance St. Louis, is a one-night-only event on Saturday, April 20 at 7:30 p.m. on the Touhill Center's mainstage. Fans know this is the show where they tag along dance newbies as a step to convert them to modern dance lovers.
The company's dancer-athletes in "Shadowland – The New Adventure" will contort into shapes for silhouettes behind a scrim or in full view in front of it. Their high-energy stage and movement surprises are always sheer delight.
Using the multi-media effects of animation, projections, video and live shadow theater, they will bring to life a love story about a couple's sometimes zany adventure trying to save a magical bird. Touches of science fiction, film noir and romantic comedy unfold in light and dark imagery.
The creative team behind "Shadowland – The New Adventure" includes producer Itamar Kubovy, co-artistic directors Renee Jaworski and Matt Kent, in collaboration with Steven Banks, head writer of TV's SpongeBob SquarePants. Music is by David Poe with additional sound by David Van Tieghem. Tickets are $35-$69 at Touhill.org.