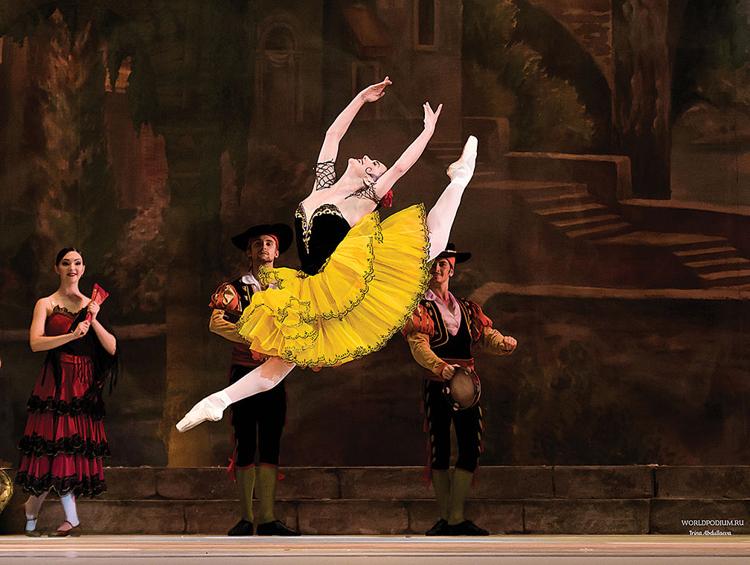 Memorial Day weekend offers a delightful chance to share your love of dance with the uninitiated, young or old. Shimmy over to Dance St. Louis' 12th annual Emerson "Spring to Dance Festival," a three-evening feast presenting mixed programs that lets audiences try a sampler of dance styles.
More than 25 premier and emerging professional companies from out of town will perform, with five professional and 14 other local companies participating. The events will be held May 23-25 at the Touhill Performing Arts Center at the University of Missouri-St. Louis. Venues include the Anheuser-Busch main stage, the Lee Auditorium and the expansive Terrace Lobby.
And nothing beats the price. General seats for Lee Theater shows are $5 each; mainstage shows cost only $20, or $35 for reserved seats. Three-day passes are $50 for general seating or $90 for reserved seating.
The free Terrace Lobby performances by local companies start at 5:30 p.m. with Lee starting at 6 p.m. and mainstage at 7:30 p.m.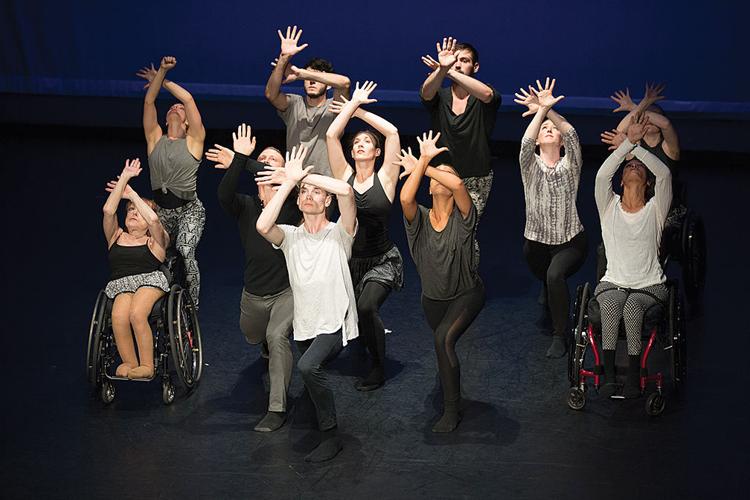 Each night on the mainstage, audiences will see dancers or troupes from afar as well as a local favorite. Ballet fans can choose a night to catch lead dancers from San Francisco Ballet, Boston Ballet, Atlanta Ballet, Joffrey Ballet, Washington Ballet (D.C.) and our own St. Louis Ballet.
Modern dance fans may select from nights that also include dancers from Bennyroyce Dance (Brooklyn), Dayton Contemporary Dance, Eisenhower Dance Detroit, Hubbard Street Dance Chicago or our own MADCO or Big Muddy Dance.
The mainstage will also add new dance visionaries such as Dancing Wheels Co. of Cleveland, incorporating able dancers with wheelchair dancers; or Aerial Dance Chicago with high-rise exploration. Then add Chicago dancers in multicultural works: Ensemble Español Spanish Dance Theater, Boom Crack! Dance Co. (a combo of hip hop and some step moves) or Chicago Human Rhythm Project (tap).
In the more intimate Lee Theater on various nights, catch modern dance from Valerie Alpert Dance (Chicago), Water Street Dance Milwaukee, Micaela Taylor and The TL Collective (Los Angeles), FUKUDANCE (Winchester, MA), Visceral Dance Chicago, Robert Moses' Kin (San Francisco), PROJECT 44 (NYC), Helen Simoneau Danse (Winston-Salem, NC) or our own Karlovsky & Company Dance. Also offered are Svastha Indian Dance, the local moSTLy TAP or Missouri Contemporary Ballet (Columbia, Missouri).
Free on the Terrace Lobby on different programs are local troupes covering everything from Wei Dance Arts (fusion of East and West) to clogging, Mexican folk, hula and ballroom.
Offering contemporary dance and more are Collective Motion and Webster University Department of Dance. Also see youth groups such as Diva Sweat, Grand Center Arts Academy, Convergence Dance, Central Visual Performing Arts, DanceLife Center (central Illinois) and Dance Plus.
And there's even more! A full schedule by venue and time is available online with links to most of the companies at dancestlouis.org. For tickets visit touhill.org.