Artists exhibiting at Fontbonne University hope to transport audiences beyond the dimensions of length and width. They are offering displays of their art that provide a vital third dimension in time and space. It's known as depth.
The Fontbonne art show, "Into the Third Dimension," is a free exhibition showcasing the works of 3D artists working in higher education. The pieces are assembled from art professors and instructors from the St. Louis region's many community colleges.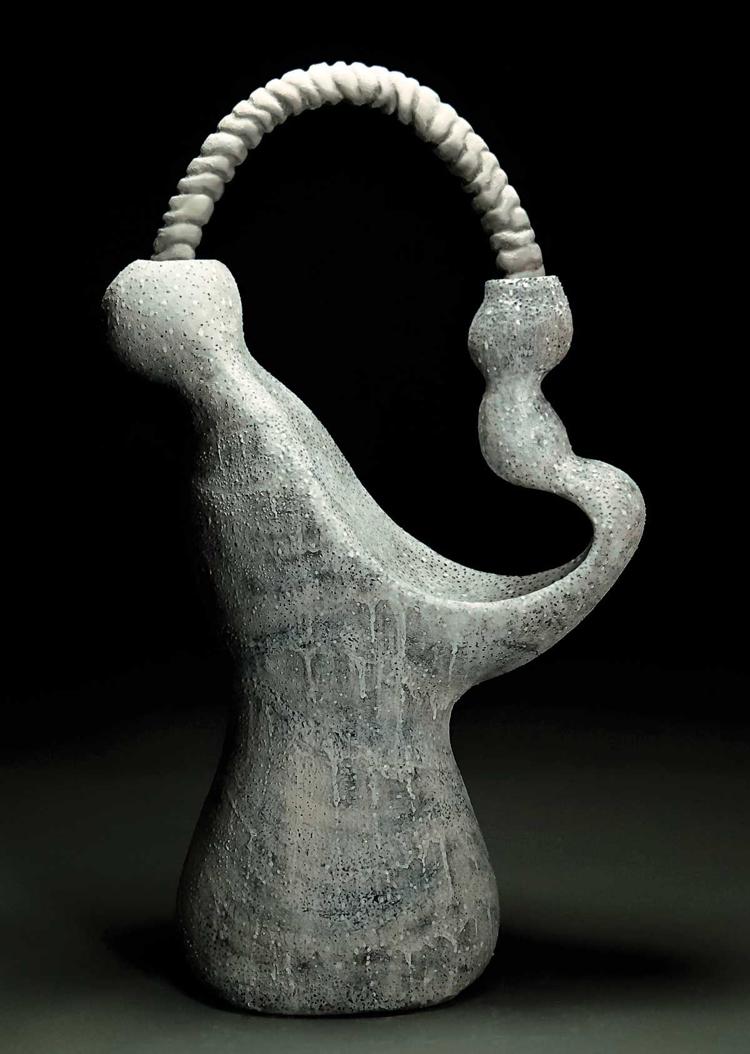 Four of those artists are from the St. Louis Community College at Meramec in Kirkwood. They are: Jim Ibur, Ruth Reese, Melody Evans and Joseph Chesla, who all provide their own unique perspective on works that go beyond two-dimensional art, such as drawings, paintings, graphics and prints.
"With two-dimensional art, depth is implied," said Ibur, a professor of art at Meramec in the ceramics program. "I prefer the dimension that all humans exist in. I prefer art that you can walk around and look into. You can experience it so much more."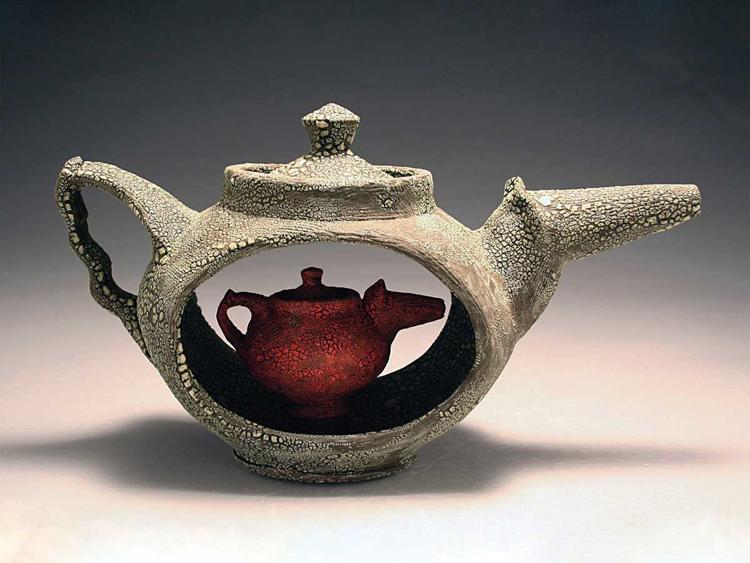 Ibur, who serves as assistant chair of the Department of Design, Visual and Performing Arts at Meramec, works along with colleagues Ruth Reese and Melody Evans in ceramics. They find it a refreshing medium to work in when so many are confined to living in a digital age of ones and zeroes.
"So much information now comes to us in overwhelming amounts of two-dimensional data, because the internet is 2-D," explained Ibur. "It floods us. It inundates most of our days.
"With 3-D, you have to pause and walk around it," added Ibur. "And to really enjoy it, you have to take a little time. Time is a medium in itself and you have to use it to appreciate 3-D."
Simply put, three-dimensional art forms can be geometric or organic. They commonly have volume – the totality of space occupied by the form, as well as mass, which is the impression and reality that the volume is solid and occupies space.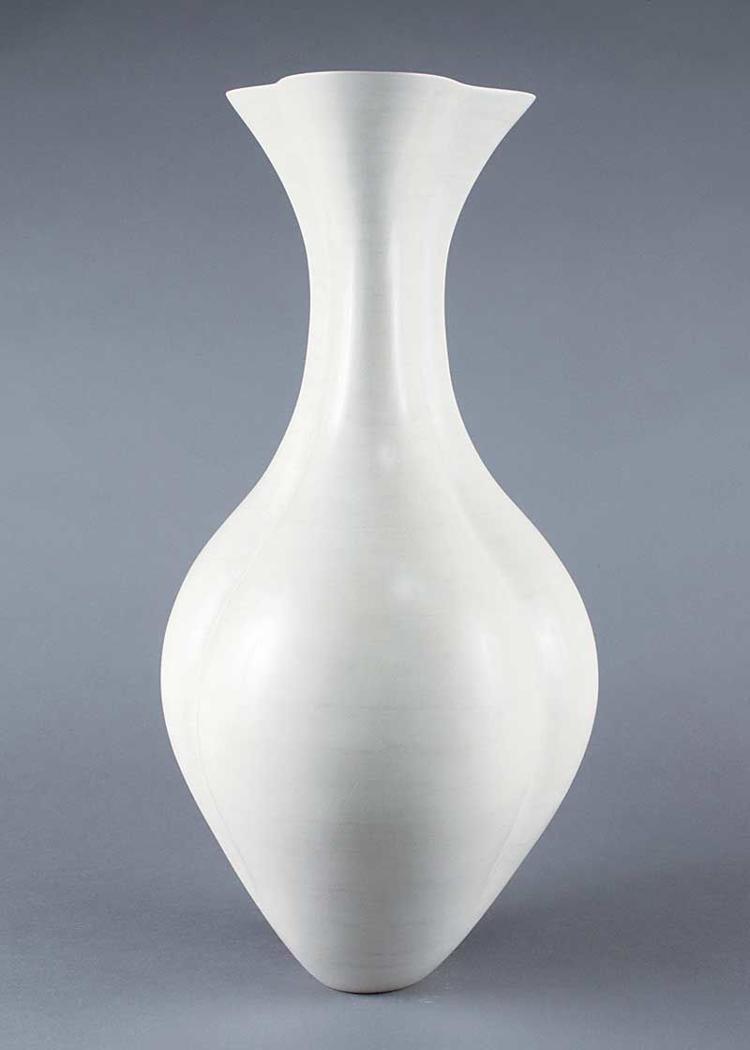 "Many people think that painting is the top of the pyramid," said Ibur. "I think that they are just drinking the Kool-Aid. There are challenges for artists whether the media are 2-D or 3-D.
"I don't think there is any natural animosity between 2-D and 3-D artists," said Ibur. "But 2-D artists need to know that our art does tend to fare better in the rain."
Ibur has worked in clay in studios throughout the world during his tenure as a professor at Meramec for 15 years.
"I work with vessels and I appreciate what's inside and what's outside," said Ibur. "You will be able to see that at the show at Fontbonne. The inside of 3-D art is engaging and it's part of the conversation."
Space & Scale
"The pieces I am bringing to the show are original and have to do with space and scale," said Joe Chesla, professor of art at Meramec. "Fontbonne is known as a figurative school in art, so I have worked to do something original and consistent with their approach."
Chesla said he is impressed with the title of the show and the willingness of the school to reach out to community college art professors. Other colleges represented include Jefferson College, St. Charles Community College, Lewis & Clark Community College and Southwestern Illinois College.
"I am a sculpture artist who works toward purity of form," said Meramec's Chesla. "I try or get past the peripheral. For that reason, I don't use a lot of color and I try to work with original material."
A form of art which he feels is consistent with his philosophy is life-casting. This involves using dental materials such as might be used for the impressions needed to replace an old tooth with a crown.
"The materials I use set up in just 30 seconds," explained Chesla. "I like to use it on body fragments, where I can pick up every little detail from a scar, a hair, an indentation. It's interesting to me.
"I am bringing a body fragment art piece I have been working on for the show. Initially, it might not be apparent or visible," said Chesla, "When people figure it out, they will hopefully be inspired to see and discuss what's really there."
Into the Third Dimension
The Fontbonne University show, "Into the Third Dimension," opened Jan. 18 and runs through Feb. 15, at the school's Gallery of Art, Fine Arts Building, 6800 Wydown Blvd. At the exhibit's opening reception on Jan. 18, the artists made themselves available to chat with attendees and discuss their work.
"This is a unique exhibition showcasing many three-dimensional art pieces at once," said Anthony Borchardt, assistant arts professor and director of the Gallery of Art. "The variety within this show is something very special."
Regular art gallery hours are Monday through Friday, 9 a.m. to 4 p.m.; Saturdays, noon to 4 p.m.